As vehicles continue to become more and more technologically advanced and chock full of advanced driver assist features, automakers are stuffing more and more sensors, cameras, and other pricey bits and pieces into them. As such, the replacement cost for something as simple as, say, a taillight can stretch into the hundreds or even thousands of dollars, making them a prime target for thieves. One Ford F-150 owner recently discovered this the hard way after taking his pickup in for repairs, which Ford technician Brian Makuloco of the YouTube channel Ford Tech Makuloco recently documented in the video below.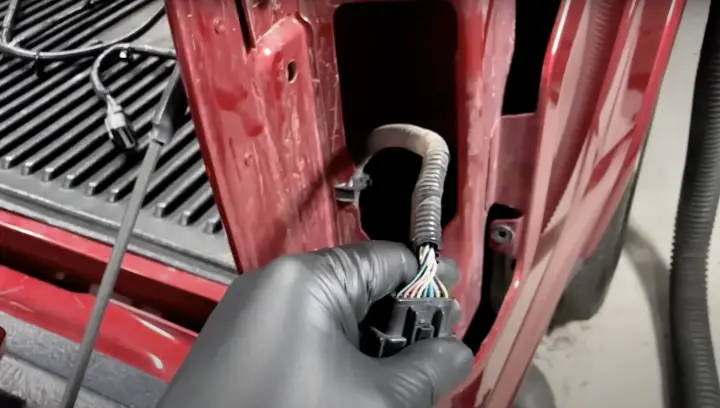 Makuloco is no stranger to the Ford F-150 in general, having churned out numerous helpful videos centered around the popular pickup – most recently, outlining the importance of finding a quality repair shop and just how complicated it can be to swap out an entire Ford 3.5L V6 EcoBoost engine. In this latest clip, a customer told our resident tech that his 2018 Ford F-150 Limited was displaying rear-side obstacle detection warning messages and acting quite erratically – to the point where it was nearly impossible to drive, in fact.
Right off the bat, Makuloco was able to find the culprit – water had leaked into the taillights, which is a common problem with pretty much every vehicle on earth, albeit typically not ones that are this new with lower miles on the clock. Regardless, while this would normally be a cheap and easy fix, this particular F-150 is equipped with LED tail lamps and side obstacle detection radar, meaning that it's also equipped with loads of sensors, wiring, and other pricey stuff.
In this case, the water that entered the taillights caused corrosion to occur in the wiring and the module – part of the medium-speed CAN network – which is precisely why the owner experienced all sorts of electrical gremlins as a result. While it's still a relatively easy fix, the cost of the parts and labor totaled over $5,000, which is quite eye-opening, but in this case, Makuloco was at least able to diagnose the problem quickly, which saved the customer some money in labor costs, anyway.
We'll have more videos like this to share soon, so be sure and subscribe to Ford Authority for the latest Ford F-Series news, Ford F-150 news, and continuous Ford news coverage.