Last week – following weeks of failed negotiations – the United Auto Workers (UAW) union began a targeted strike at one facility owned and operated by each of the Detroit Big Three automakers. For the Blue Oval, that location is the Michigan Assembly plant, which builds the Ford Bronco and Ford Ranger and employs around 3,300 people. The two sides remain far apart in negotiations, with FoMoCo claiming that the UAW's most recent offer is "unsustainable" and could even – according to CEO Jim Farley – bankrupt the company, though President Joe Biden intervened and suggested that automakers need to share profits with their workers. Now, with no middle ground seemingly in sight, Ford has decided to lay off 600 workers at the Michigan Assembly plant, according to Automotive News.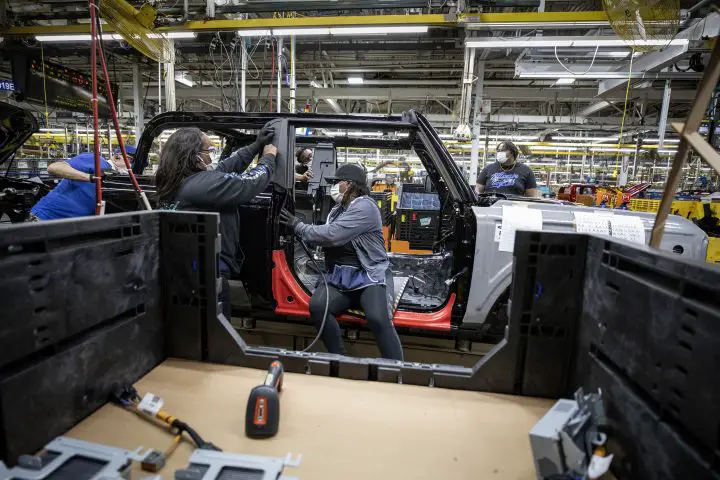 These layoffs impact workers in the body construction portion of the plant, as well as the south sub-assembly area of the integrated stamping operation. According to the automaker, this move comes as a direct result of the UAW strike, even for operations that aren't exactly directly connected to the union's actions.
"Our production system is highly interconnected, which means the UAW's targeted strike strategy will have knock-on effects for facilities that are not directly targeted for a work stoppage," a Ford spokesperson said in a statement. "In this case, the strike at Michigan Assembly Plant's final assembly and paint departments has directly impacted the operations in other parts of the facility. This is not a lockout. This layoff is a consequence of the strike at Michigan Assembly Plant's final assembly and paint departments, because the components built by these 600 employees use materials that must be e-coated for protection. E-coating is completed in the paint department, which is on strike."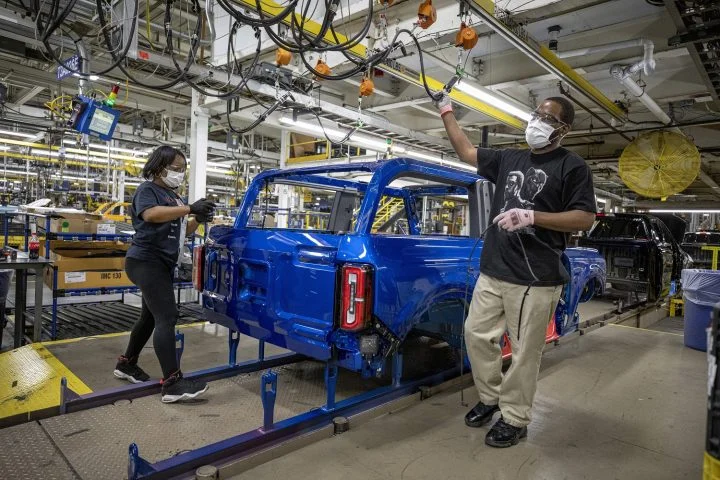 At this point, it's entirely unclear how long the strike might last. Ford's most recent proposal to the union offered it a 20 percent pay increase, which is still pretty far off from the UAW's recently-lowered ask of 36 percent. Otherwise, FoMoCo has seemingly met most of the union's demands, including the return of cost of living increases, the end of tiered pay systems, pensions for new hires, and increased pensions for retirees – but not the union's request for a four-day, 32-hour full time work week.
We'll have more on the UAW strike soon, so be sure and subscribe to Ford Authority for 24/7 Ford news coverage.