Contract talks between Ford (and its Detroit Big Three counterparts) and the United Auto Workers (UAW) union began weeks ago, but thus far, have moved along rather slowly in spite of calls for the two sides to work together to reach a new deal and avoid a strike. The UAW is seeking a rather substantial 40 percent pay increase for its members, along with the end of tiered pay systems and the return of a cost-of-living adjustment, and has already voted to authorize a strike if necessary – though salaried Blue Oval workers may step in if that happens. Now, Ford has officially revealed its first UAW contract offer, accompanied by a statement from CEO Jim Farley himself.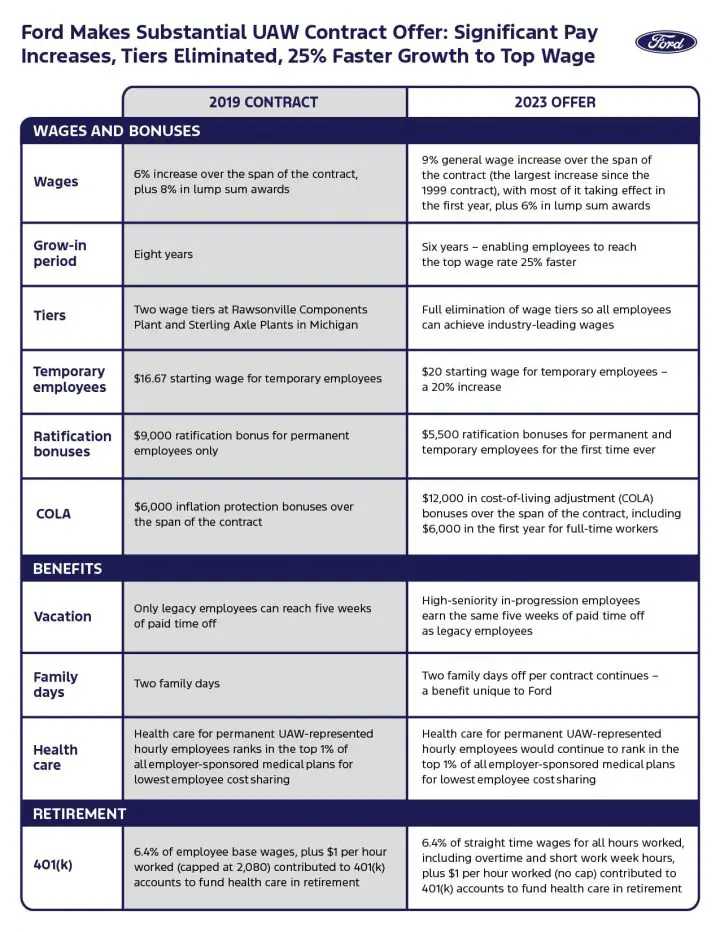 For starters, Ford is offering the UAW a nine percent general wage increase over the span of the entire contract, which is the largest since its 1999 deal with the union. The bulk of that increase would take effect in the first year of the contract, along with six percent in lump sum awards. This would result in a wage increase from $78,000 on average in 2022 to $92,000 in the first year of the contract.
In terms of health care benefits, UAW workers would receive coverage worth $17,500 and additional benefits worth another $20,500 in the first year, which would keep these workers in the top one percent of all employer-sponsored medical plans for lowest employee cost sharing. This also means that full-time, permanent employees at the top of the pay scale can make upwards of $98,000 from wages, a cost-of-living adjustment bonus, a ratification bonus, profit sharing, and overtime in the first year of the contract.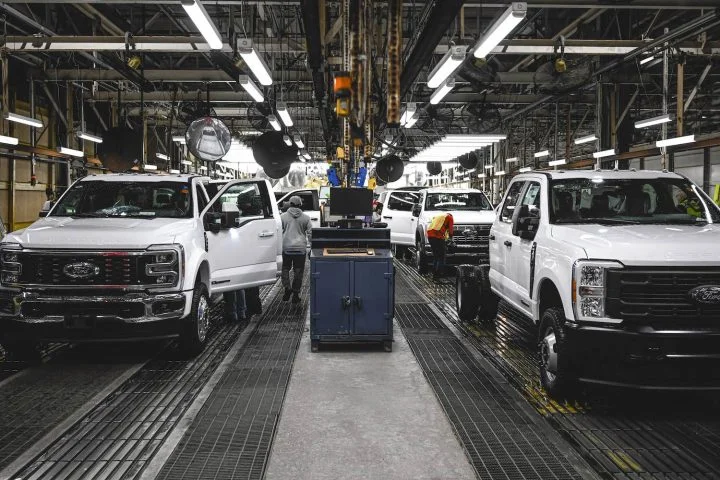 Perhaps more importantly, Ford's contract proposal would eliminate wage tiers – a sticking point for the UAW – and it also accelerates the grow-in period to reach the top wage rate by 25 percent while delivering a 20 percent pay increase for temporary employees and giving those employees the same ratification bonus that permanent workers receive.
"This would be an important deal for our workers, and it would allow for the continuation of Ford's unique position as the most American automaker – and give us the flexibility we need within our manufacturing footprint to respond to customer demand as the industry transforms," Farley said. "This offer would also allow Ford to compete, invest in new products, grow and share that future success with our employees through profit sharing. But we will not make a deal that endangers our ability to invest, grow, and share profits with our employees. That would mortgage our future and would be harmful to everyone with a stake in Ford, including our valued UAW workers. Bottom line, we believe there is a path to succeed together in what is the most competitive and fast-changing era in the history of the American auto industry."
We'll have more on Ford's contract negotiations with the UAW soon, so be sure and subscribe to Ford Authority for 24/7 Ford news coverage.