Ford Motor Company has filed a patent for a rearview mirror image stabilization system, Ford Authority has learned.
The patent was filed on February 28th, 2022, published on August 31st, 2023, and assigned serial number 0274386.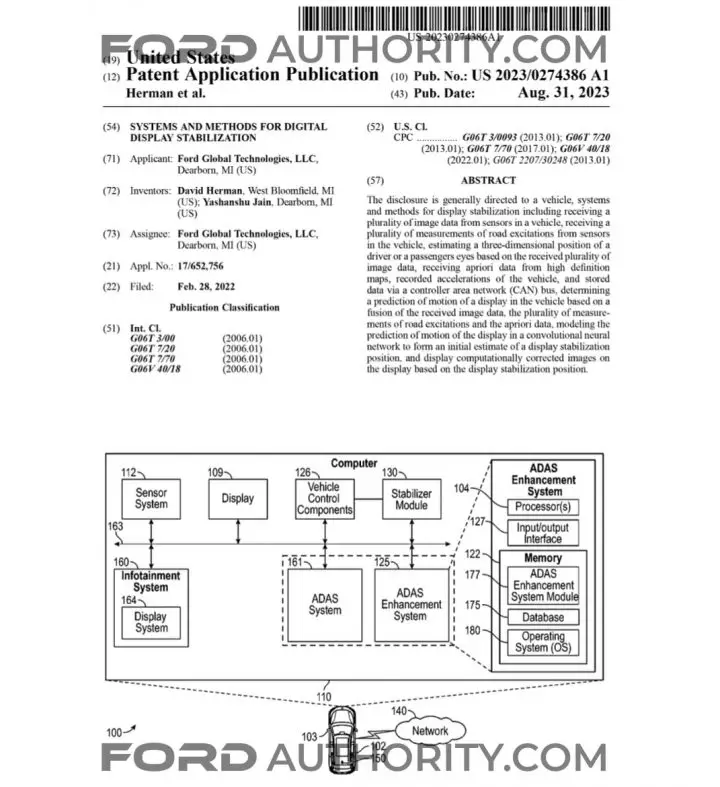 The Ford Authority Take
Recently, a Ford patent was filed outlining an idea for a multifunction car visor system, which contains a display that could be used to show anything from GPS route maps to images from the vehicle's cameras, or even heads-up display data. On top of that, The Blue Oval also debuted a "smart" rearview mirror in early 2021 that wound up debuting in the European 2023 Ford Transit, which features a high-definition monitor that displays a panoramic view of the area behind the van, allowing drivers to spot cyclists, pedestrians, and other vehicles, even when a bulkhead, cargo, passengers, or windowless rear doors are in the way.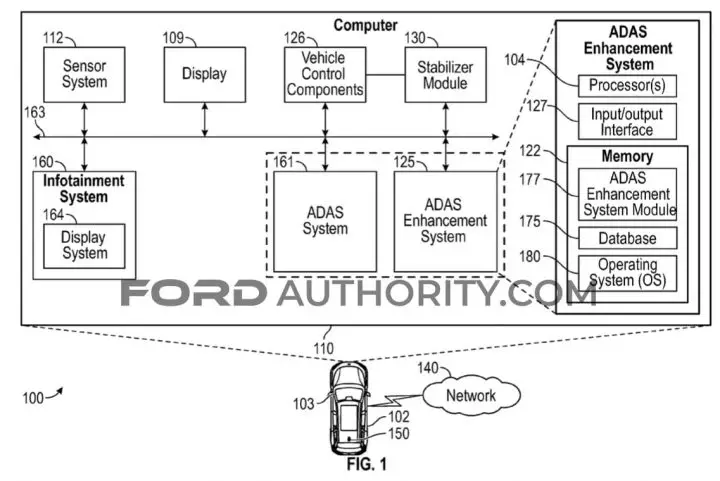 Now, this newly filed Ford patent expands upon those ideas by introducing a new one that aims to stabilize the images present on something like, say, a rearview mirror. The patent points out that this is necessary because due to vibrations, it can often be difficult to view the images displayed on digital rearview mirrors, and in some cases, the cameras that feed those images to the rearview mirror.
This proposed system would accomplish that by using an array of sensors that are capable of determining imprecations in the road, as well as potential vibrations inside the vehicle. The system could then obtain data from a variety of sources – such as maps – then predict potential movements of the vehicle that could cause image destabilization and react accordingly, displaying stabilized images on the rearview mirror instead.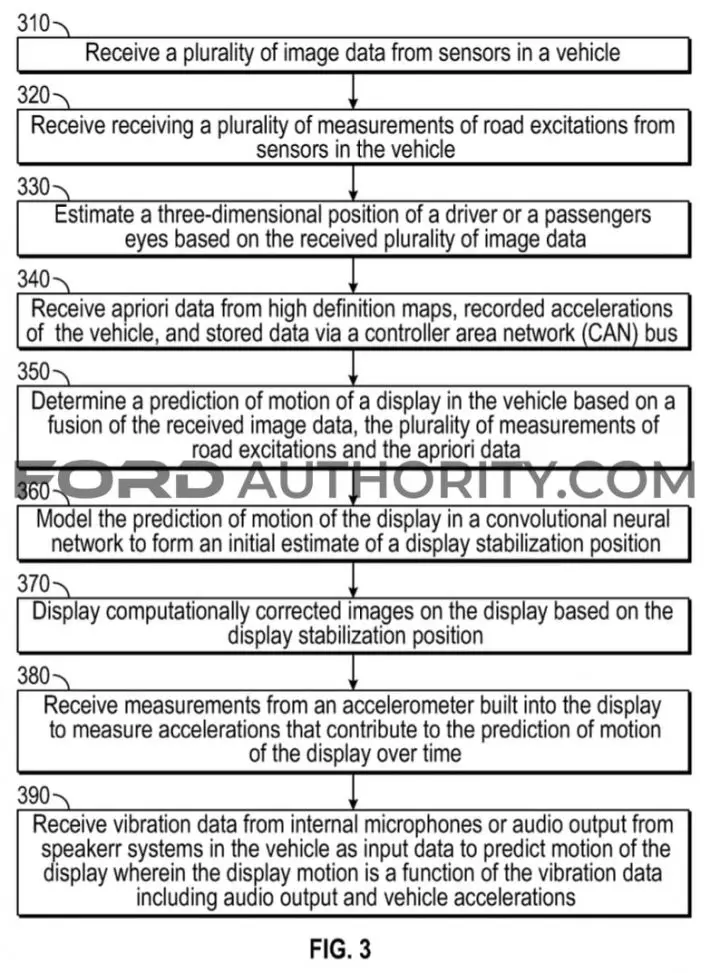 This is certainly an interesting idea, and one that has a lot of merit given the increasing prevalence of digital rearview mirrors in new vehicles. Obviously, having a shaky image can be, at best, annoying, and at worst, potentially dangerous, if a driver can't clearly see what's behind them, which means that we could very well see this feature pop up in future Ford vehicles one day.
We'll have more on this and all Ford patents soon, so be sure and subscribe to Ford Authority for the latest Ford trademark news, Ford business news, and ongoing Ford news coverage.