In recent years, Ford has largely made waves for its massive investment in all-electric vehicles, particularly as it aims to revolutionize that segment with technology-packed second-generation models that are currently in development. However, EVs are just one component of the automaker's long-term plan, which is also heavily focused on generating revenue from connected vehicle services and advanced driver-assist technologies (ADAS), particularly on the commercial side of the business, where customers are already embracing such features. Now, those efforts have been recognized by Wards Auto, which just ranked Ford as a "contender" for its shift toward embracing software-defined vehicles (SDVs).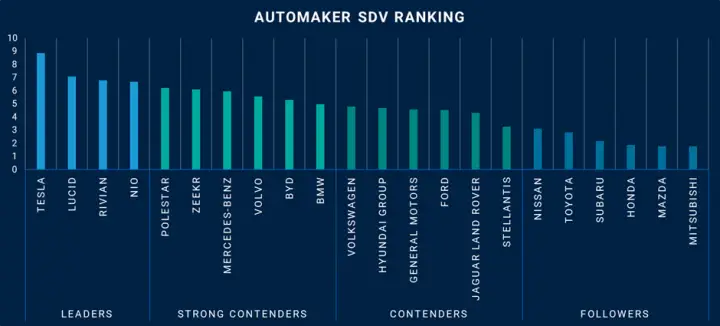 The contender category is actually not a great one for automakers that are seeking to push the proverbial envelope in terms of vehicle technology, as it ranks only above "followers" and behind "leaders" and "strong contenders" in Wards' methodology. To qualify for this category, an automaker has "yet to launch their next-generation platforms of semi-SDVs or that have set ambitious and potentially unattainable SDV timeline targets," according to Wards.
In that regard, Tesla leads the pack, followed by fellow all-electric automakers Lucid, Rivian, Nio, Polestar, and Zeekr, with legacy automakers falling behind a bit. To come up with these rankings, Wards looked not only at physical actions, but also raked OEMs based on a variety of factors including SDV strategy, connectivity, electrification, portfolio complexity, and financial strength.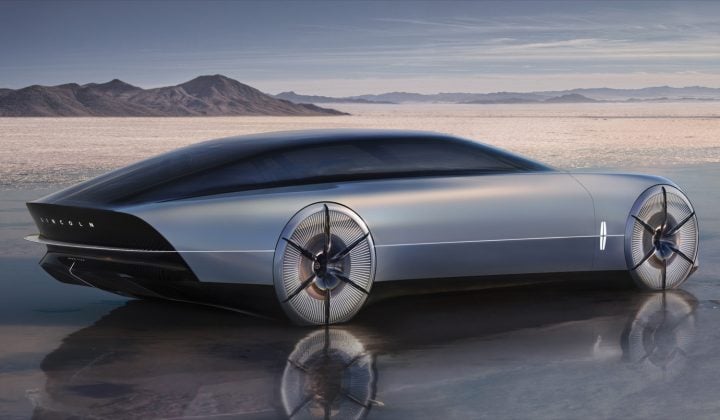 In that case, Ford seems primed to make a big move up these rankings in the coming years as it's fully committed to making its vehicles – particularly EVs – more connected than ever before. Aside from basic hardware upgrades, Wards notes that it's looking for manufacturers focused on "flexible software-first vehicle electric/electronic architectures and vehicle-to-cloud software platforms that abstract the intricate network of virtual electronic control units (ECUs) within vehicles into a cohesive whole."
We'll have more on Ford's connected vehicle push soon, so be sure and subscribe to Ford Authority for continuous Ford news coverage.