With the United Auto Workers (UAW) strike against Ford, Stellantis, and General Motors still ongoing, both former President Donald Trump and current President Joe Biden have shown an interest in intervening – or potentially helping – the two sides forge a new deal. However, at the same time, UAW President Shawn Fain has made it clear that neither candidate will play a role in that process, a notion that Ford has reiterated in a statement that was just posted to X by the automaker's vice president of communications, Mark Truby.
@Ford statement on the visits this week to Michigan by President Biden and former President Trump. pic.twitter.com/datwSuatCU
— Mark Truby (@mtruby) September 26, 2023
"Ford and the UAW are going to be the ones to solve this by finding creative solutions to tough issues together at the bargaining table," the statement reads, which also notes that it pertains to "the visits this week to Michigan by President Biden and former President Trump. "We have a shared interest in the long-term viability of the domestic auto industry, the industrial Midwest, and good paying manufacturing jobs in the U.S. That's what's at stake, so we are going to stay focused on reaching a deal that is fair to our employees and enables us to invest and grow."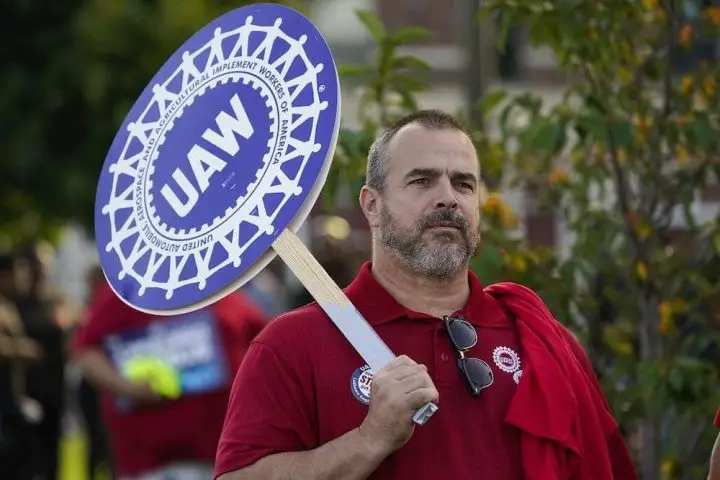 After saying that the UAW and automakers needed to "work together" to reach a new deal, President Biden ultimately backtracked on a decision to send two White House representatives to Detroit to assist with these talks after Fain said that the administration wouldn't be playing a role in that process – though Biden now plans on visiting picket lines in the area himself. Meanwhile, his opponent – Trump – originally stated that he would be visiting striking UAW workers as well, but as Ford Authority reported earlier today, the former president will now make an appearance at a non-unionized automotive supplier instead.
We'll have more on the UAW strike soon, so be sure and subscribe to Ford Authority for more 2023 Ford-UAW news, UAW news, and non-stop Ford news coverage.