The value of Ford stock fell during the September 18th, 2023 – September 22nd, 2023 timeframe. Shares closed the week at $12.43, which represents a one percent dip, or $0.18 drop in value compared to the prior week's closing value of $12.61.
Movement & Ranges
Ford Stock Values - September 18th - September 22nd, 2023

| Date | Open | Close/Last | High | Low |
| --- | --- | --- | --- | --- |
| 09/22/2023 | $12.50 | $12.43 | $12.76 | $12.41 |
| 09/21/2023 | $12.20 | $12.20 | $12.35 | $12.16 |
| 09/20/2023 | $12.65 | $12.36 | $12.67 | $12.35 |
| 09/19/2023 | $12.34 | $12.56 | $12.65 | $12.31 |
| 09/18/2023 | $12.50 | $12.34 | $12.52 | $12.25 |
By comparison, shares of General Motors decreased in value by $1.37 per share, or four percent, during the same timeframe.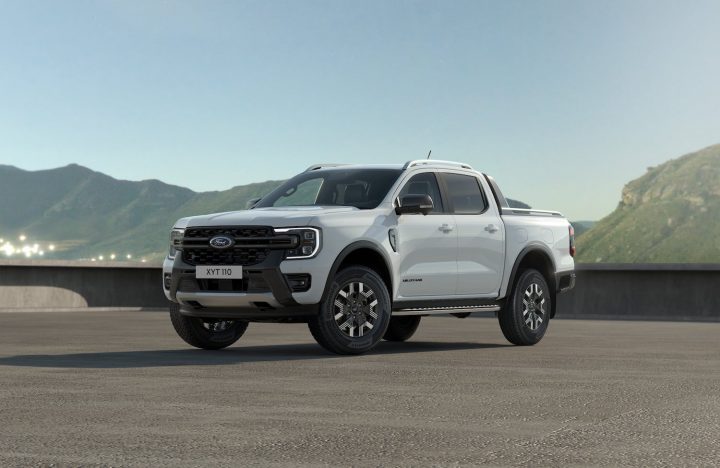 The marginal drop in Ford share value during the week follows a three percent increase from last week, which in turn followed a one percent increase during the preceding five day trading period.
There was one product reveal during the week. The company officially revealed the Ford Ranger plug-in hybrid for Europe and Australia. It also issued a brief update regarding contract talks with the UAW. The union opted not to expand its strike against Ford due to progress made on certain issues.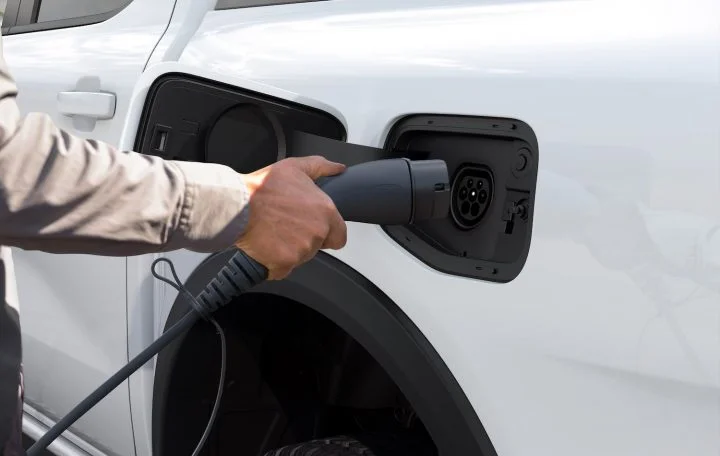 Ford CEO Jim Farley has been steadfastly outlining The Blue Oval's future since assuming the role in October 2020. The company's key goals and organizational changes include:
An expansion and spinoff for Ford's leading commercial vehicle business with a suite of software services that drive loyalty and recurring revenue streams.
Offering compelling, uniquely Ford, fully electric vehicles at scale around the world, including the Ford Transit, Ford F-Series, Ford Mustang, SUVs, and Lincoln models.
An alliance with German automaker Volkswagen.
Adding more affordable vehicles to Ford's global lineup, including in North America.
Increasing the amount of money spent on EV development, to $30 billion through 2025, a metric that changed to $50 billion by 2026 in early March 2022.
Having Ford Europe transition to zero-emissions vehicles by 2027 and switch completely over to full EVs by 2030. Furthermore, introducing nine all-electric vehicles into the region by 2024, a plan announced in March 2022.
The launch of Ford Ion Park, a facility designed to facilitate R&D initiatives on battery production.
An investment in Solid Power, a producer of solid-state batteries.
BlueOvalSK, a joint venture between Ford and SK Innovation, Ford's preferred supplier of EV batteries, which will bolster Ford's EV manufacturing ambitions, specifically at two upcoming facilities expected to come online in 2025.
Transforming Lincoln into a fully electrified luxury division by 2030.
A partnership with Google that will transform the company's  manufacturing operations and see future Ford Motor Company vehicles sport Android-powered infotainment systems.
A shift to a build to order paradigm for retail customers.
Buyout programs for employees involved in legacy ICE powertrain and platform development and general workforce reductions to cut costs amid the EV pivot.
Realigning markets according to what's outlined in the Ford+ plan, which seeks cost reductions in underperforming regions such as South America and India, in addition to reducing overall headcounts via attrition.
Supporting green initiatives with a comprehensive sustainable financing framework.
Producing 600,000 EVs per year by 2024, a projected target that includes doubling Ford F-150 Lightning production to 150K units by mid-2023. In March 2022, the company outlined a new timeframe that targets producing 2 million units of EVs by 2026. This targeted production run rates involve an EV battery master plan that incorporates lithium iron phosphate batteries and new deals with EV battery supplier and mining companies for raw materials.
Working with semiconductor manufacturer GlobalFoundries to secure additional microchips for its vehicles.
Securing batteries from multiple companies wherever possible.
Developing Ford Pro as a one-stop shop for commercial fleet management as it relates to fully electric work vehicles.
Further strengthening its digital and connected services by entering into collaborations with companies like Stripe and ADT for payment systems and vehicle security, respectively.
The creation of Ford Blue and Ford Model e, two divisions tasked with gasoline and fully electric vehicle development, respectively.
Reconfiguring existing plants to prepare for new models and for electrification, with the latest announcement involving the modernization of three American assembly facilities.
Making current and future Ford EVs more compatible with the Tesla Supercharger network via a new agreement.
A renewed hybrid push amid slower than expected EV sales.
Flexible EV production timing as demand for battery electric vehicles remains unpredictable.
Stock Performance Year-To-Date
Ford Stock Values - January - December 2023

| Month | Opening Value |
| --- | --- |
| January 3rd | $11.82 |
| February 1st | $13.52 |
| March 1st | $12.35 |
| April 3rd | $12.53 |
| May 1st | $12.01 |
| June 1st | $12.07 |
| July 3rd | $15.15 |
| August 1st | $13.15 |
| September 1st | $12.16 |
Ford share values are five percent higher when compared to the first day of trading in 2023. The supply chain crisis, microchip shortage, and macroeconomic concerns about the state of the global economy has clearly rattled investors, which in turn has impacted the value of Ford stock, despite the company's best efforts to be transparent about its future plans. Additionally, Wall Street does not seem to be warming up to the company's ongoing EV strategy, which has been modified as of late to account for demand and pricing changes.
We'll be here to report the latest developments about Ford stock, so be sure to subscribe to Ford Authority for ongoing Ford stock news and around-the-clock Ford news coverage.