For years now, a number of states have attempted to make digital license plates legal, but thus far, only a handful – including California, Arizona, and Michigan – have done so. Many others are attempting to legalize these new devices, with a company called Reviver pushing legislation that would make that happen since it originally began operating back in 2009. Now, that same company has announced that Ford will be the very first automaker to offer digital license plates from the factory, which is something else that it's been pushing for a number of years.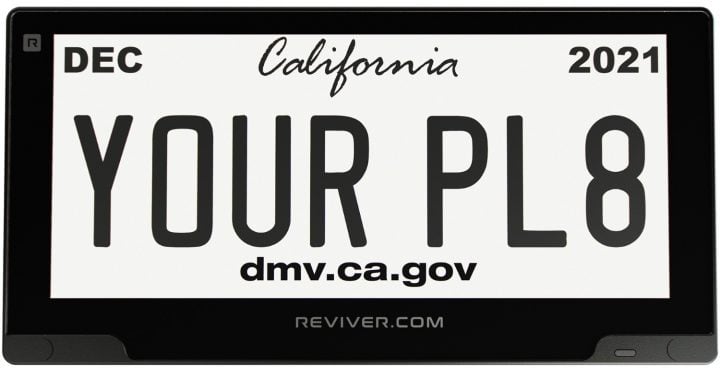 Ford and Reviver have reached an agreement that will add the company's RPlate to the aftermarket offerings from more than 300 Ford dealerships in the states of Arizona, California, and Michigan as an Official Ford Accessory Partner. The RPlate will be issued an official Ford part number and is set to be sold both in-store and via the company's catalog, and sales of the digital license plate will accrue to a dealer's account with Ford to generate credits based on volume, too.
The RPlate is, as one might imagine, more than just a license plate, as it utilizes connected vehicle technology for a number of reasons, including the ability to show off personalized displays with custom messaging, location tracking, registration renewal through a mobile app, real-time alerts when the vehicle is moved, tamper-proof mounting, and anti-theft measures. Reviver offers both a battery-powered, user-installable model with a replaceable five-year battery and a hard-wired, professionally installed unit as well.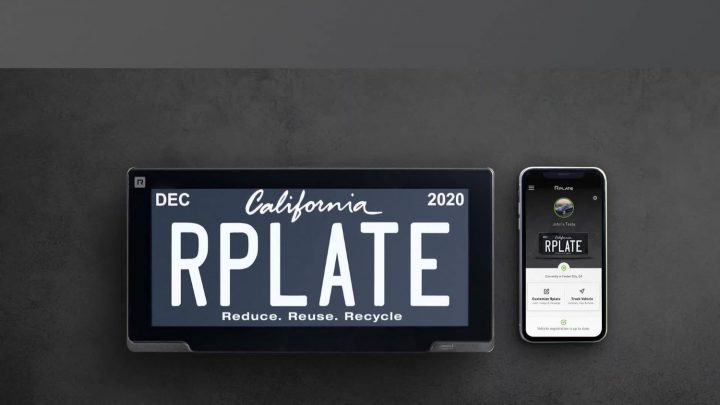 "To be associated with a landmark brand in the automotive industry such as Ford is truly gratifying," said Reviver Founder & Chief Strategy Officer Neville Boston. "We are very proud to have met the rigorous requirements for the company's evaluation of potential suppliers and look forward to adding the innovations of digital license plate technology to their offerings."
We'll have more on digital license plate technology soon, so be sure and subscribe to Ford Authority for 24/7 Ford news coverage.