Ford Motor Company has filed a patent for a low range gear that could be used in future Ford EVs, Ford Authority has learned.
The patent was filed on September 12th, 2019, published on September 19th, 2023, and assigned serial number 11760211.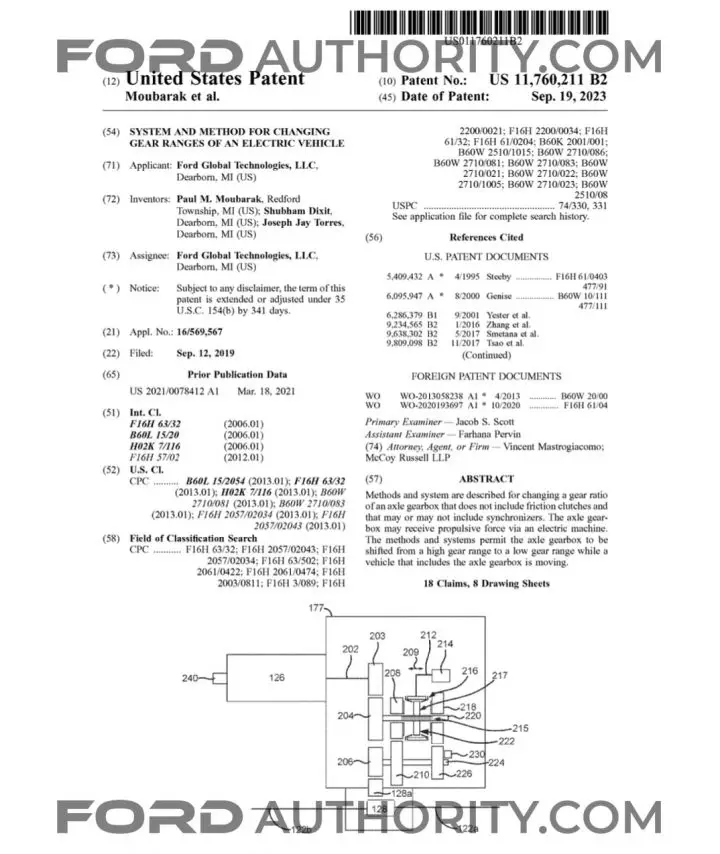 The Ford Authority Take
Ford has invested heavily in EVs in recent years – and will continue to do so moving forward – which makes it entirely unsurprising that the automaker has filed a host of EV-related patents, as well. That list includes things like an all-wheel drive system with a simulated axle lock, a manual torque vectoring system, an EV burnout performance mode, and an EV with a solid axle and hub motors, to name just a few. Now, this newly filed patent keeps that trend going by introducing an idea for a low range gear that could be used in future Ford EVs, too.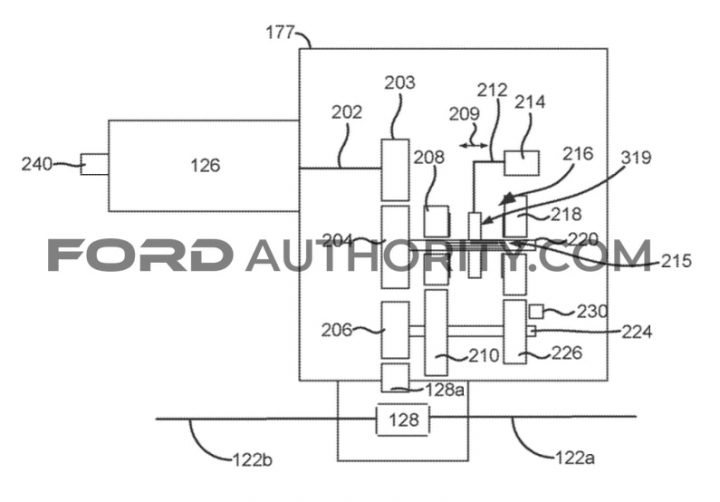 For many years now, it's been quite common to see SUVs and pickups come equipped with a transfer case with two gear ranges – high and low – which are designed to help provide more traction when needed. While high range is typically reserved for highway speeds, low range is geared more toward low speed traction, which is helpful in deep snow or more treacherous off-road conditions such as rock crawling. This patent aims to somewhat reinvent this ages-old feature, giving users the ability to change gearbox ranges without having to stop the vehicle.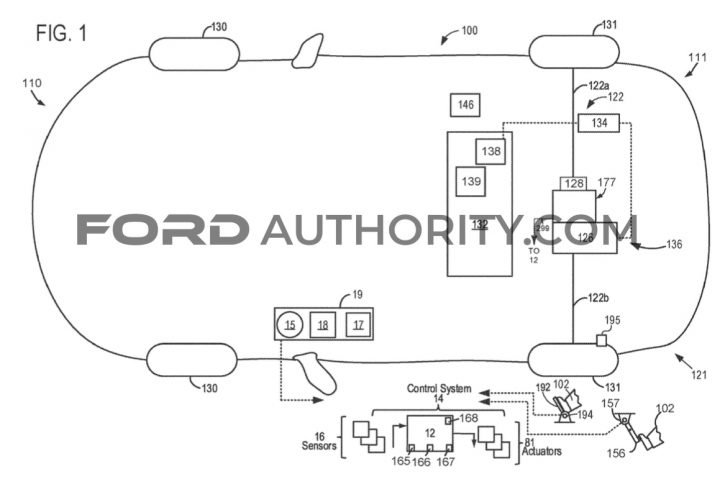 As such, this patent depicts a gearbox that doesn't have any friction clutches, and may or may not include synchronizers as well. Perhaps more importantly, it's also designed to receive power from an electric motor or motors, given the fact that Ford will most certainly offer an array of off-road capable EVs in the coming years.
We'll have more on this and all Ford patents soon, so be sure and subscribe to Ford Authority for the latest Ford patent news, Ford business news, and ongoing Ford news coverage.