Ford Motor Company has filed a patent for a load assist roller that could be used in future Ford trucks, Ford Authority has learned.
The patent was filed on February 17th, 2022, published on August 17th, 2023, and assigned serial number 0256886.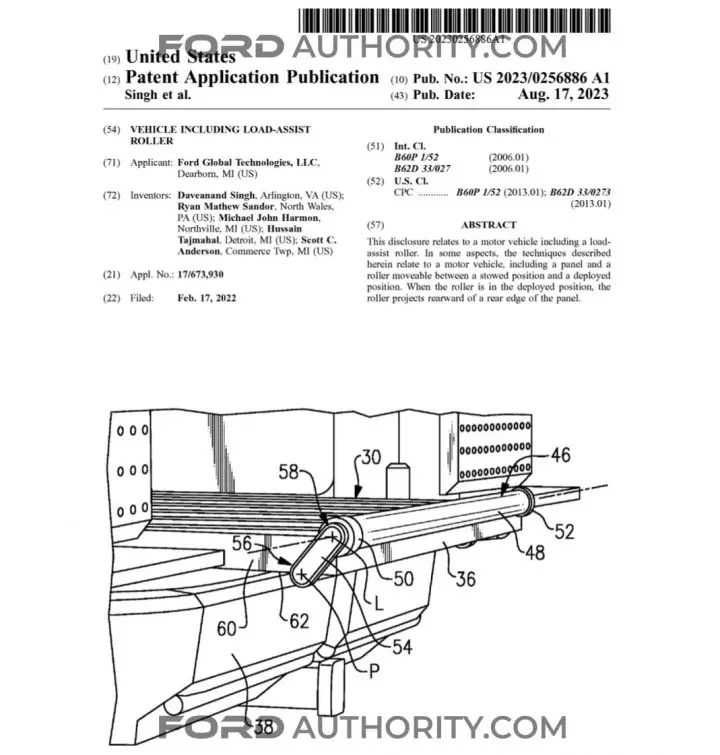 The Ford Authority Take
Ford has filed all sorts of pickup bed-related patents in recent months, including many that aim to reinvent the way we load, unload, and store cargo in those types of vehicles. This list includes ideas for things like pickup beds with a built-in lift assembly, an extendable cargo bed side wall, a cargo bed module receiving system, an extendable rail assembly, integrated tailgate step attachments, and crossbars with lift assists, to name just a few. Now, this newly filed patent keeps that trend going with a new idea for a load assist roller that could be used in future Ford pickups, too.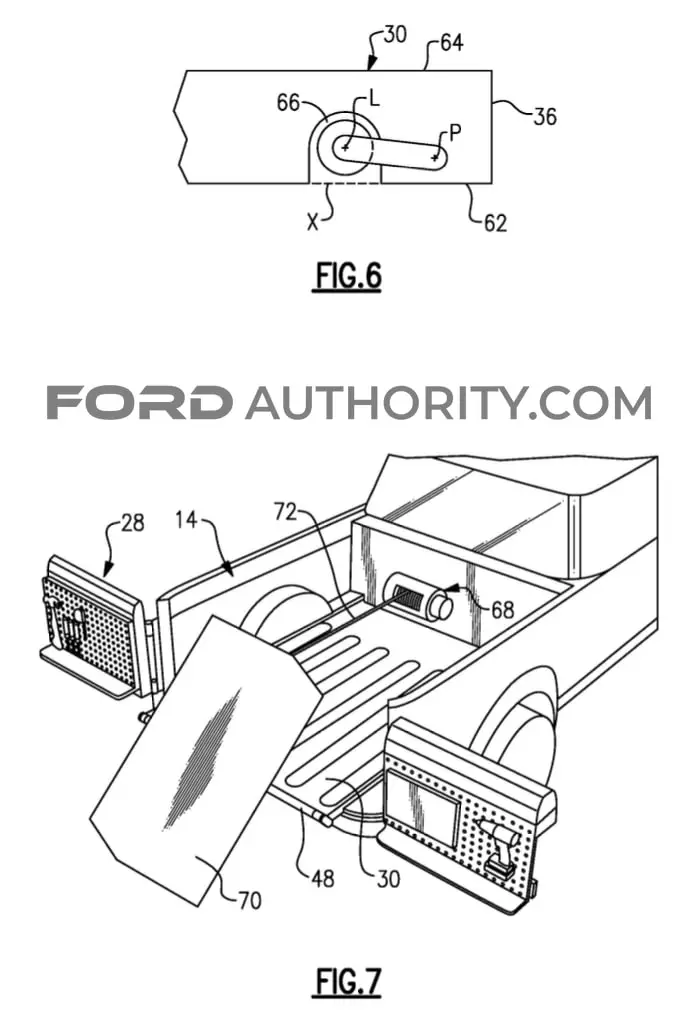 The premise behind the patent is simple, yet potentially useful, in that it incorporates a load-assist roller mechanism into the the rear portion of a truck bed. When a user has a large, heavy, or otherwise difficult to wield load to place in the back of their truck, they could deploy the roller as a way to more easily slide it into the bed without having to worry about scratching anything up, such as the tailgate or its related trim.
This roller mechanism would rotate out of the way when it's not needed, meaning that it wouldn't take up any unnecessary space, and users could simply deploy it when they need the extra assistance. It stands to reason that such an idea could prove rather useful in the real world, particularly in situations such as when a user needs to stick something like a sheet of plywood in the back of their truck but don't have an extra set of hands to help.
We'll have more on this and all Ford patents soon, so be sure and subscribe to Ford Authority for the latest Ford patent news, Ford business news, and comprehensive Ford news coverage.