Ford Motor Company has filed a patent for a photography assistant that could be used in future Ford vehicles, Ford Authority has learned.
The patent was filed on February 24th, 2022, published on August 24th, 2023, and assigned serial number 0269463.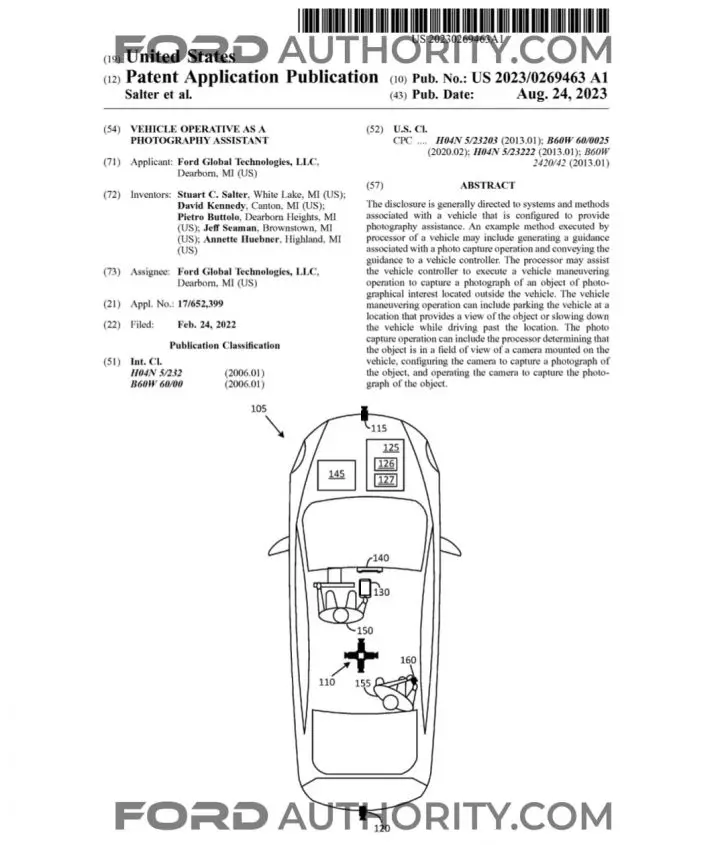 The Ford Authority Take
A little over a year ago, Ford filed a patent for a selfie button for vehicle cameras with a flash, which would give users the ability to activate an in-cabin camera using something like a key fob or a dedicated button, while the vehicle's lighting could double as a flash in low-light conditions to boot, at which time the resulting images or video could be stored by the system or transmitted to a mobile device. Now, the automaker has followed up that patent with this new filing for a photography assistant, which could also find its way into future Ford vehicles as well.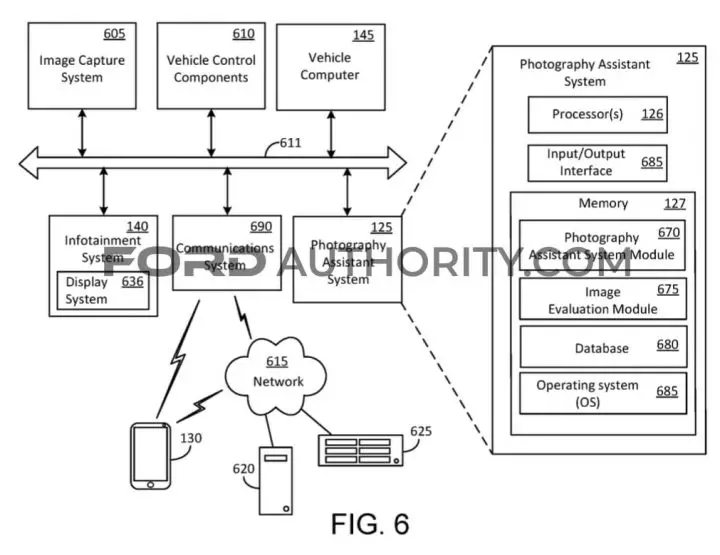 This time around, however, the focus is on taking pictures of things that are located outside of a vehicle, which can be challenging when the vehicle is in motion – particularly if the person taking the photo isn't aware that the object is there at first. Thus, this patent is designed to help with that precise issue by providing a bit of assistance to the budding photographer.
This system would presumably do that by assisting the person inside the vehicle in several different ways. This includes slowing the vehicle down when it approaches an object or location that a user may want to capture on film, or by directing them to a location where they can get out of the vehicle and take a good picture of those same items or places.
This is certainly an interesting idea, and one that may serve a useful purpose for those that are traveling on a road trip or just taking in some sight seeing while driving down a scenic road. Of course, it isn't something that one may want to use on a daily basis, but the system could also be turned on or off as desired, too.
We'll have more on this and all Ford patents soon, so be sure and subscribe to Ford Authority for the latest Ford patent news, Ford business news, and comprehensive Ford news coverage.