Ford Motor Company has filed a patent for articulated touchscreens that could wind up being used in future Ford vehicles, Ford Authority has learned.
The patent was filed on August 5th, 2022, published on September 26th, 2023, and assigned serial number 11766939.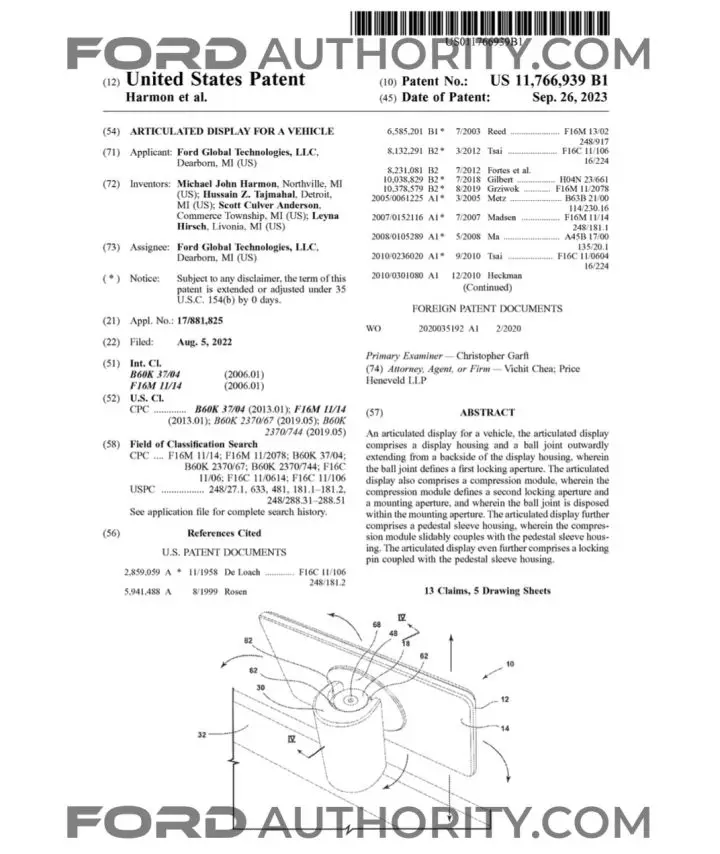 The Ford Authority Take
The concept of utilizing screens in vehicles that can move is nothing terribly new, as certain models – like the Fisker Ocean and forthcoming Ford Explorer EV – come equipped with screens that move in some way, shape, or form. However, while FoMoCo has created screens in both portrait and landscape configurations, there are always people who prefer one layout over the other, and that's precisely why this patent – recently filed for an articulated touchscreen design – aims to potentially offer customers a choice of both.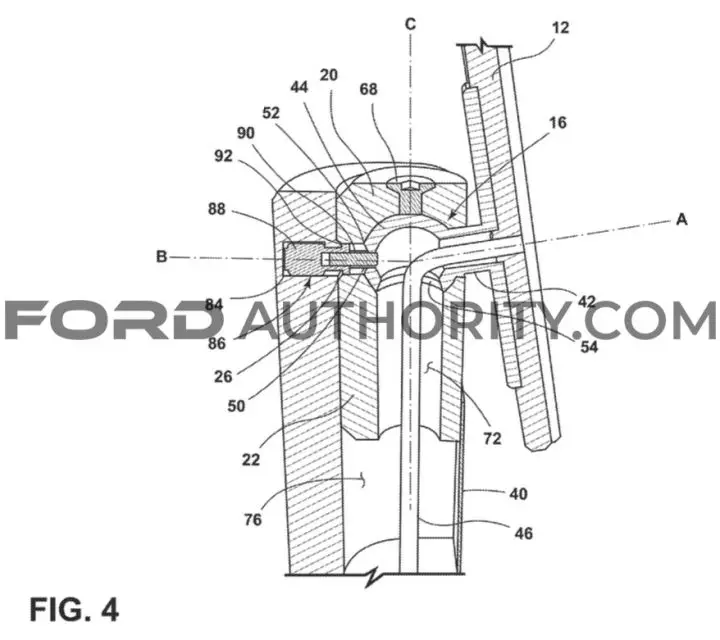 In this patent, the articulating touchscreen is mounted to a stand of sorts that contains a ball joint that enables it to move around into different positions, then lock into place when the desired position is achieved. This could certainly be a useful feature for drivers or passengers that prefer having the screen tilted more toward them, which could make it easier to see – particularly in different lighting positions.
At the same time, such a display could solve the debate between landscape and portrait screens as well by offering customers a choice of both. This is particularly notable as most automakers – including Ford – can't seem to figure out which type of screen is best for any particular vehicle, as they employ both, sometimes in the very same model. As such, this idea seems to have a lot of merit in future Ford vehicles, even if it does introduce another mechanical element that could potentially break at some point.
We'll have more on this and all Ford patents soon, so be sure and subscribe to Ford Authority for the latest Ford patent news, Ford business news, and comprehensive Ford news coverage.