Ford Motor Company has filed a patent for a dynamic unparking system that may be used in future Ford vehicles, Ford Authority has learned.
The patent was filed on March 8th, 2022, published on September 14th, 2023, and assigned serial number 0288932.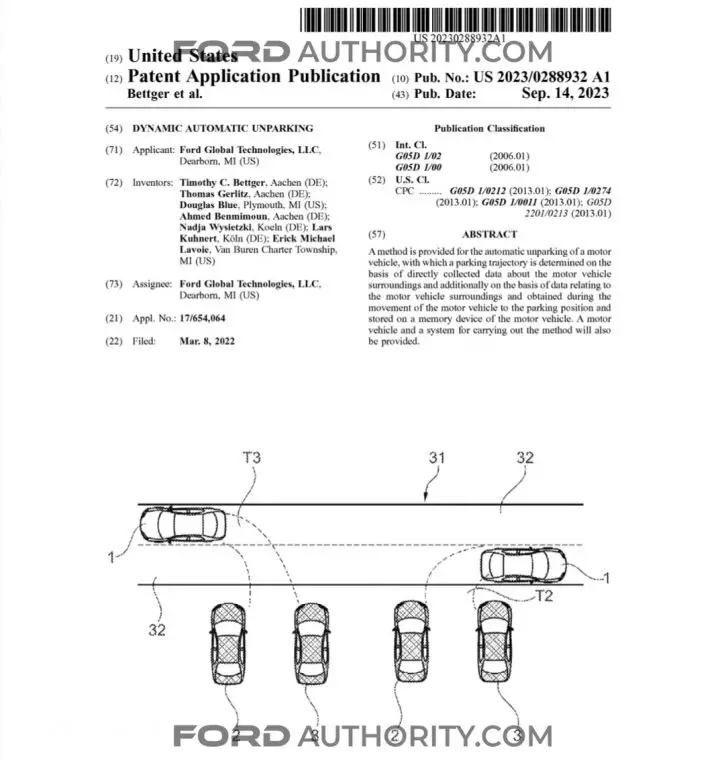 The Ford Authority Take
Ford has filed a bevy of parking-related patents in recent months, outlining ideas for key fobs with remote park-assist functionality, an angulated parking system for urban areas, a remote park assist feature with augmented reality, an augmented reality system for parking, and a parking position system. Now, this newly filed patent keeps that trend going by introducing an idea for a dynamic unparking system that may be used in future Ford vehicles.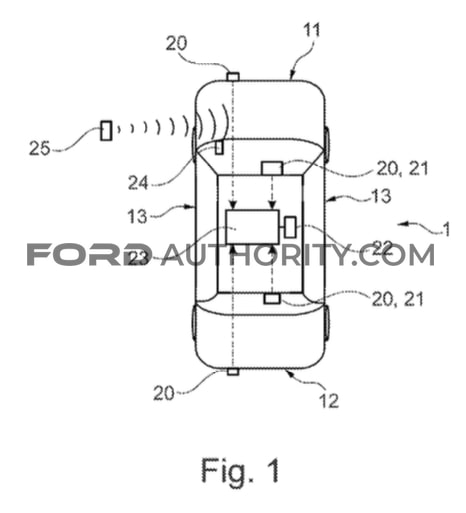 Currently, Ford Active Park Assist 2.0 gives owners the ability to let a vehicle take over steering, shifting, braking, and acceleration duties to navigate parallel or perpendicular parking spaces. However, this new patent focuses more on the act of unparking, or leaving a parking spot somewhat autonomously.
This particular system would be capable of determining the trajectory of the vehicle trying to leave a parking spot, as well as its surroundings, and then use that information to help guide it out of that parking spot, with some of the pertinent info being gathered when the vehicle parks initially. As Ford notes in the patent, there are several ways to accomplish this – via a button, a remote control, or a smartphone, which the driver could use to control the act of unparking remotely if so desired.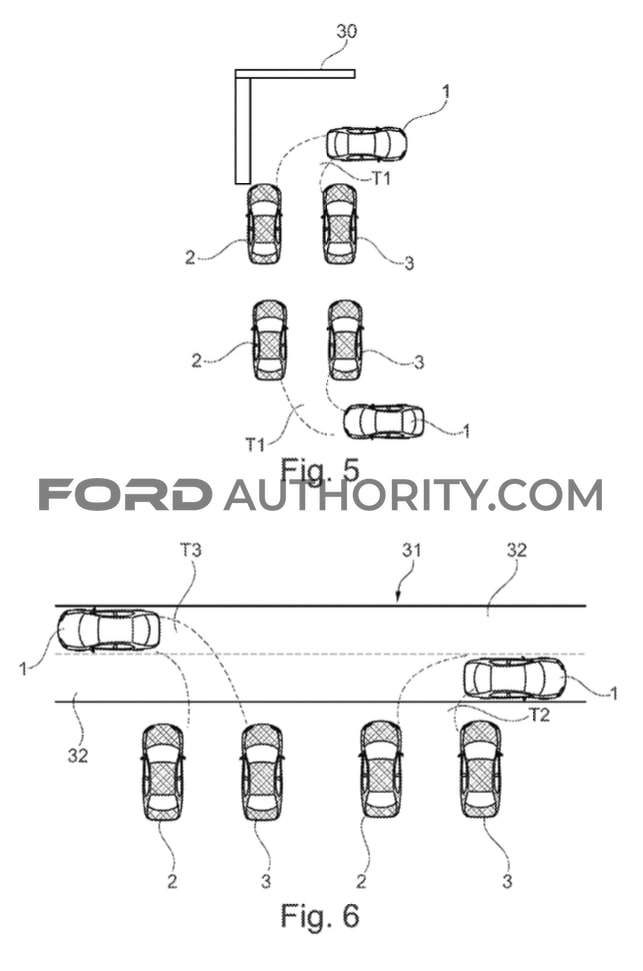 Leaving control in the hands of the user is a good way to provide a bit of a safeguard for the vehicle's systems. As Ford points out in the patent, it believes that fully autonomous parking is something that will one day become commonplace, but for now at least, that type of technology isn't totally viable.
We'll have more on this and all Ford patents soon, so be sure and subscribe to Ford Authority for the latest Ford patent news, Ford business news, and ongoing Ford news coverage.