Ford Motor Company has filed a patent for a new, versatile type of seating that could wind up being used in future Ford vehicles, Ford Authority has learned.
The patent was filed on March 21st, 2022, published on September 21st, 2023, and assigned serial number 0294570.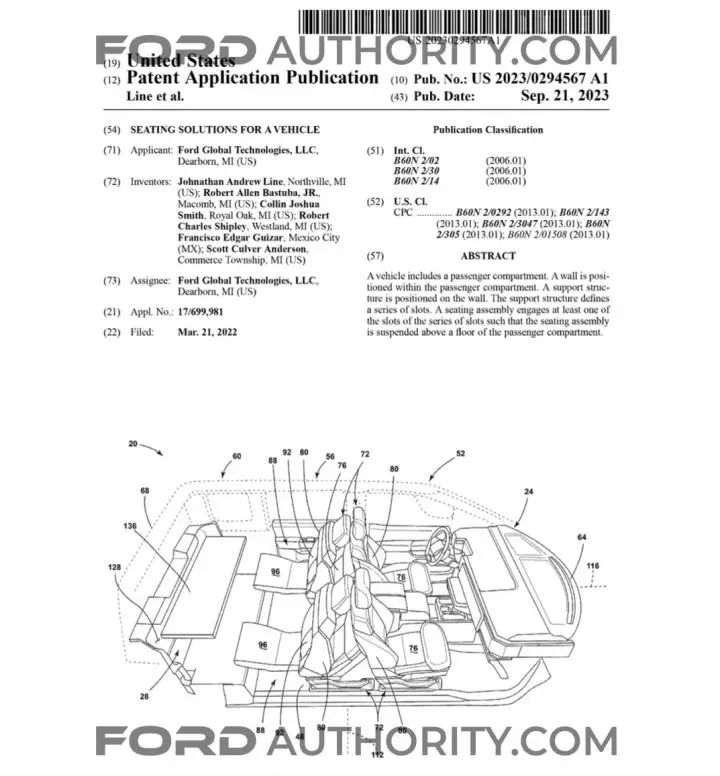 The Ford Authority Take
Ford has filed a large number of seat-related patents over the past several months, a list that includes a seat-mounted work surface, interchangeable seat cushions, stowable pickup bed seats, a transformable rear seat, a seat with liquid cooling, seats with lower leg support, and swiveling seats, to name just a few. Now, this newly filed patent keeps that trend going by introducing a new idea for a more versatile type of seating arrangement that could wind up being used in future Ford vehicles, too.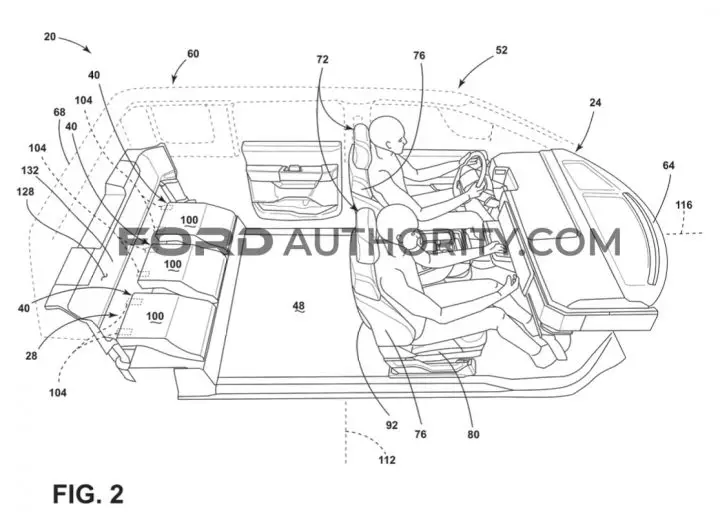 This newly filed patent presents us with many different ways one might be able to position their vehicle seat at some point in the future, going far beyond Ford's existing Max Recline Seat feature and even the aforementioned patents, some of which depict ideas for seats that swivel or can be configured to face in different directions.
Here, a series of slots and a "wall" positioned in the passenger compartment would allow users to move the front seats forward and create leg rests for the rear passengers, stow the rear seats and create a larger storage area, swivel the front seats around to face the rear passengers, or recline the front seats completely, to name just a few.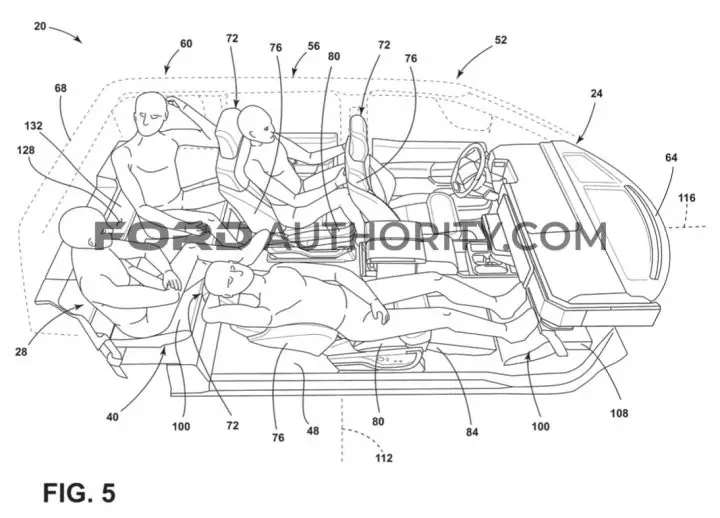 It's pretty clear by now that Ford is keen to reinvent the way that vehicle seats function, given the large number of patents its has filed outlining different ways that it might do precisely that. Thus, it stands to reason that we may very well see something like the seating system outlined in this patent in the near future.
We'll have more on this and all Ford patents soon, so be sure and subscribe to Ford Authority for the latest Ford patent news, Ford business news, and 24/7 Ford news coverage.