Ford Motor Company has filed a patent for a new kind of front bumper that could be used on future Ford vehicles, Ford Authority has learned.
The patent was filed on March 7th, 2022, published on September 7th, 2023, and assigned serial number 0278513.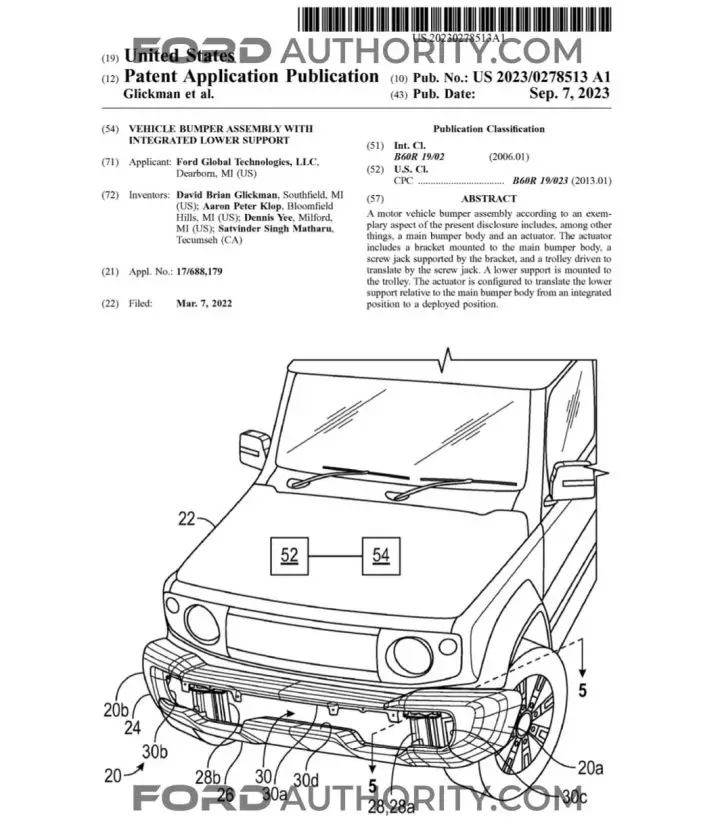 The Ford Authority Take
In recent months, Ford has filed patents for a pair of new bumper designs – downwardly deployable bumpers that are designed to absorb energy in the event that a higher-riding vehicle hits a lower-riding vehicle head-on, and a bumper assembly with an integrated airbag, which aims to help prevent damage to a vehicle, other vehicles, various types of property, or pedestrians. Now, this newly filed patent keeps that trend going by introducing yet another bumper-related concept – this time, for one with an integrated lower assembly that could be used on future Ford vehicles as well.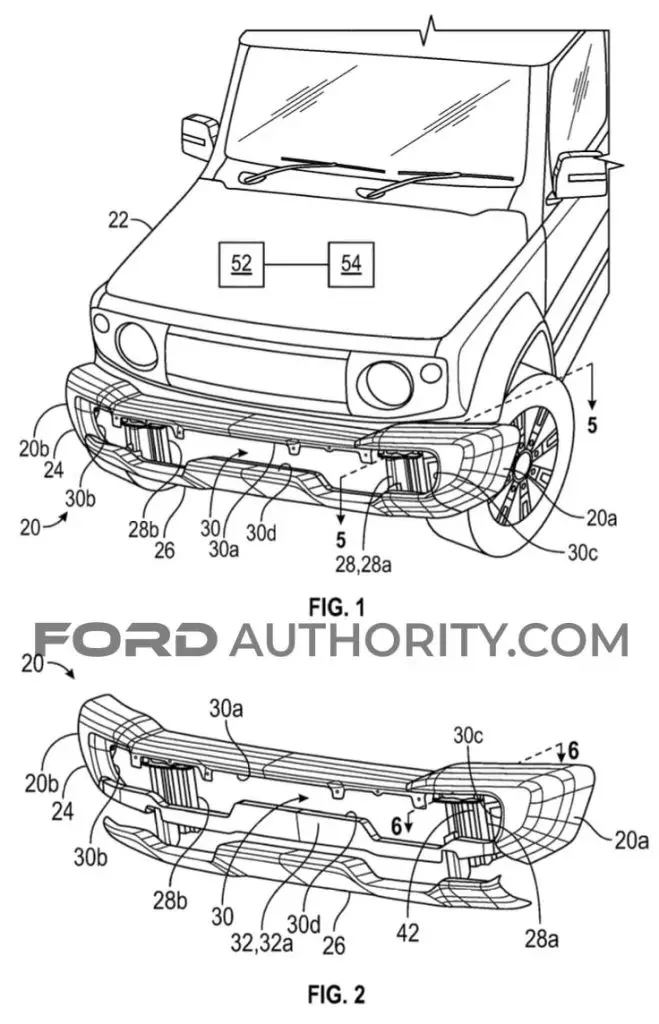 As was the case with the aforementioned patents, this one also aims to cut down on pedestrian injuries, as well as adhere to regulatory requirements that require motor vehicles to have a front contacting surface that's placed a certain height from the ground. The problem with today's vehicles is that customers prefer taller, higher-riding SUVs and trucks, which makes it more difficult to protect the lower portion of a pedestrian's leg, located beneath the knee.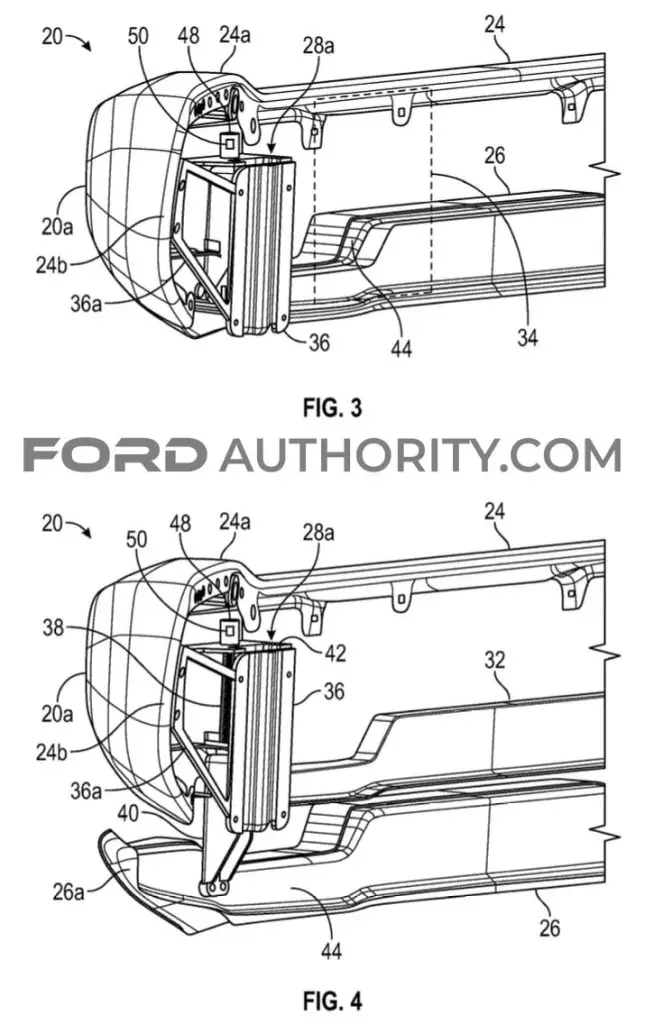 Of course, having a low-hanging front bumper isn't exactly a good thing if one is off-roading or just driving up a steep surface, so this new type of bumper would be capable of retracting upward when it isn't needed, then move down when it is, automatically. This would be based not only on road conditions, but also the speed of the vehicle, which would seemingly address both issues with one simple design – making it potentially viable for use in future Ford vehicles.
We'll have more on this and all Ford patents soon, so be sure and subscribe to Ford Authority for the latest Ford patent news, Ford business news, and 24/7 Ford news coverage.