Ford Motor Company has filed a patent for an airbag located in the hood that could wind up being used in future Ford vehicles, Ford Authority has learned.
The patent was filed on May 12th, 2022, published on September 26th, 2023, and assigned serial number 11766990.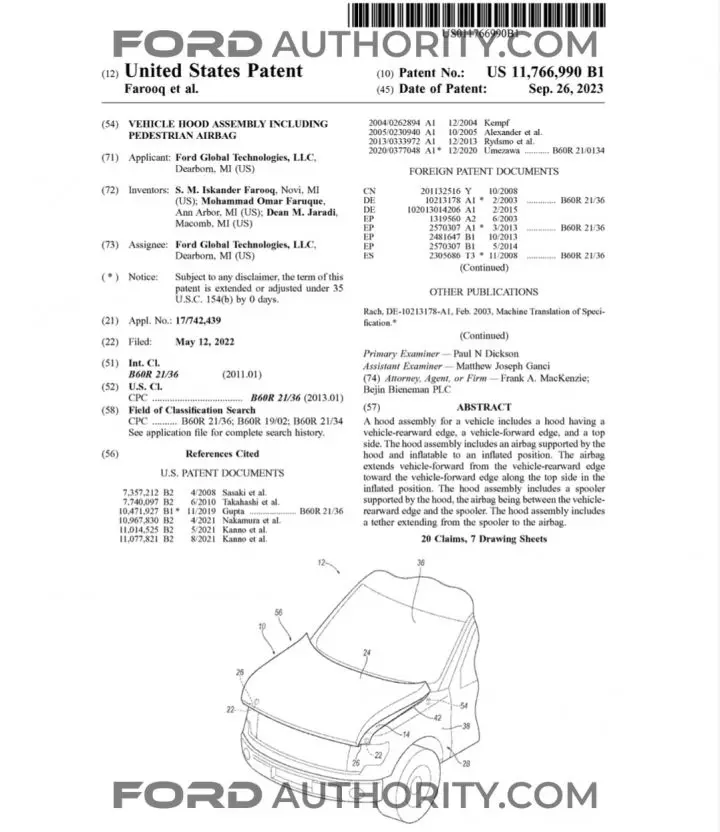 The Ford Authority Take
Ford – like most companies – files a lot of patents on essentially a daily basis, but in recent months, many of those filings have centered around the idea of adding airbags in all sorts of places that they currently don't exist. This list includes patents outlining ideas for an external airbag system to help prevent damage in the event of a rollover accident, an external airbag to help protect pedestrians, and bumper-mounted airbags. Now, this newly filed patent keeps that trend going by presenting us with an idea for a hood-mounted airbag that could be used in future Ford vehicles as well.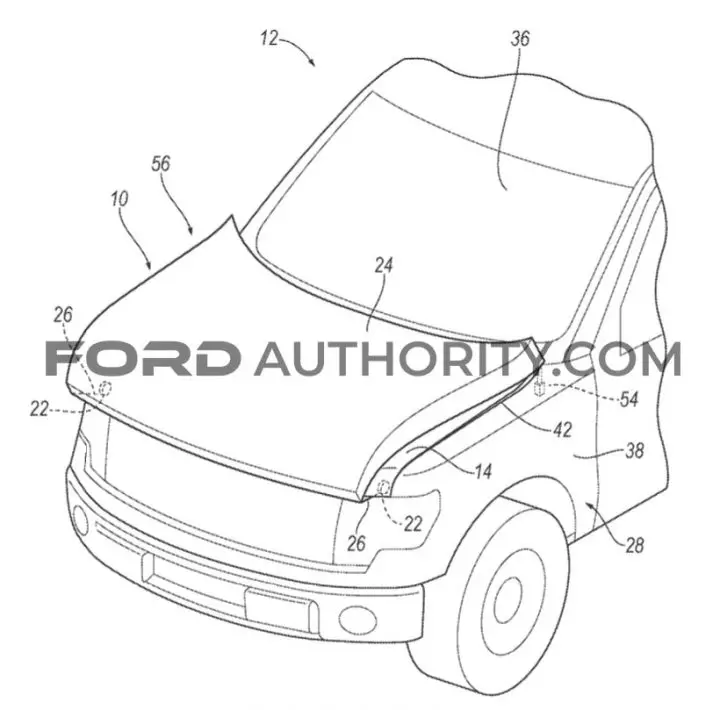 The concept behind this patent is – as one might expect – rather simple – to protect pedestrians in the event that they collide with the front of a vehicle, which is becoming more and more common in recent years. While modern hoods and front ends have crumple zones already, an airbag could provide quite a bit of additional cushioning that might help reduce injuries, or perhaps even prevent them completely.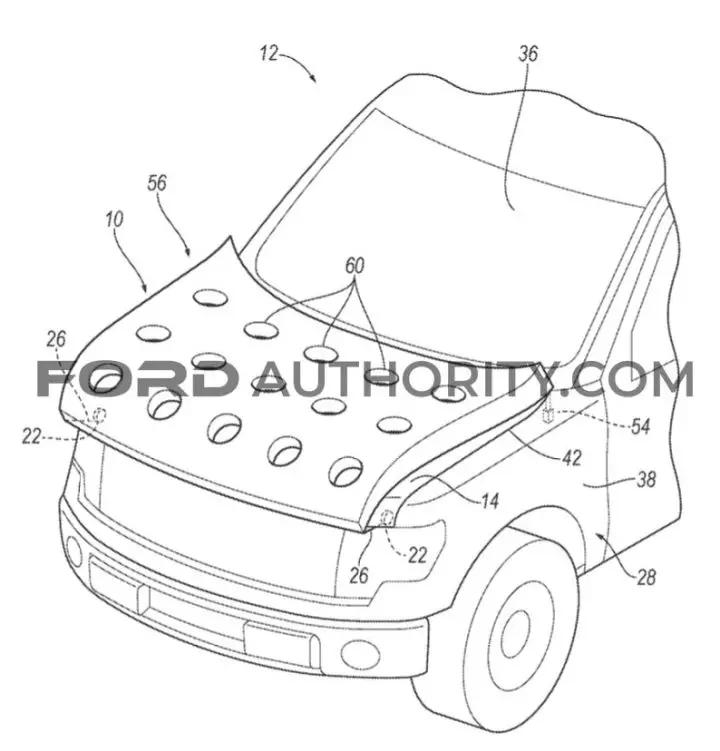 In this case, the airbag and inflator would be located underneath the hood, but in the event that an accident is about to happen, would inflate over the hood and/or front end of the vehicle. Such an idea would clearly go a long way in providing some extra protection for pedestrians that are crossing a road and find themselves in imminent danger – and given how simple this idea is, it wouldn't be surprising to see it show up in future Ford vehicles soon.
We'll have more on this and all Ford patents soon, so be sure and subscribe to Ford Authority for the latest Ford patent news, Ford business news, and continuous Ford news coverage.