The Ford Explorer EV debuted back in March for the European market, one of two brand new crossovers set to be underpinned by Volkswagen's MEB platform. The new all-electric Explorer is set to be produced at the Cologne Electrification Center in Germany, but its launch was recently pushed back six months. The reasoning for this was originally blamed on the vehicle's powertrain, with CEO Jim Farley pointing to thermal propagation – the countermeasures around fire – as the culprit. Then, as Ford Authority reported last week, news surfaced that The Blue Oval was merely waiting on the arrival of a next-generation VW battery pack. Whatever the reason, FoMoCo previously tabbed travel adventure influencer Lexie Alford – otherwise known as Lexie Limitless – to drive the new EV across the globe on a historic trip, and now, that journey has officially begun.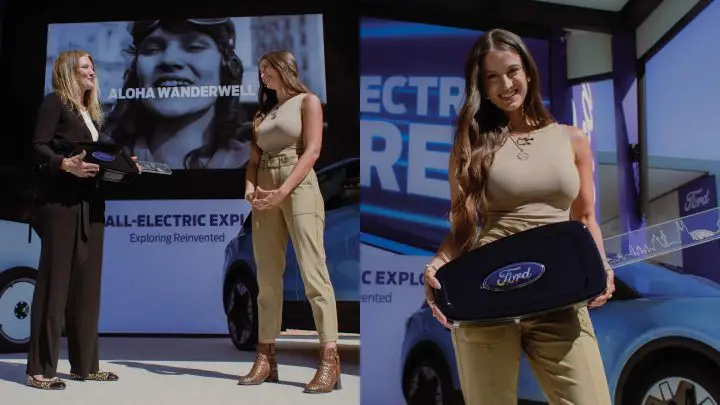 The reason for this trip centers around the roughly 100 year anniversary of Aloha Wanderwell's epic and historic journey that saw her become the first woman to drive around the world, crossing through 43 countries across a five-year period in a Model T. This tribute of sorts began in Nice, France, after which Alford will travel across six continents and over 30 countries, proving that such a journey is possible in an EV while also making her the first person to circumnavigate the globe in an electric vehicle, too.
The Ford Explorer that Alford is driving is a pre-production prototype, but The Blue Oval notes that it's very close to the actual production model that's now set to debut in the summer of 2024, with no special modifications present to aid Alford on her journey.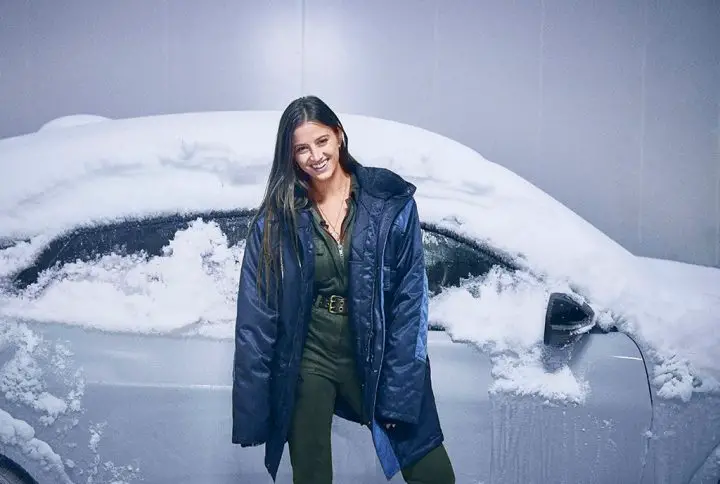 "This is an epic journey to prove what's possible in an electric vehicle, as we know range and charging are the two main concerns people have when thinking about making the switch to electric," said Martin Sander, general manager, Ford Model e Europe. "Lexie will be putting charging infrastructure to the ultimate test; if she can get around the world in an EV, then anyone can use one in Europe, every day."
We'll have much more on the new electric Ford Explorer soon, so be sure to subscribe to Ford Authority for more Ford Explorer news and around-the-clock Ford news coverage.