We've certainly seen our fair share of wild police chases over the years, most of which involve a sporty vehicle like the Ford Mustang for obvious reasons – those types of vehicles at least give folks a chance at escaping, though it's typically difficult to outrun not only a police cruiser, but also the radio and helicopters. Regardless, plenty of folks still try and get away from the law on a regular basis, and that includes this Lincoln Navigator driver that was pulled over in Arkansas recently.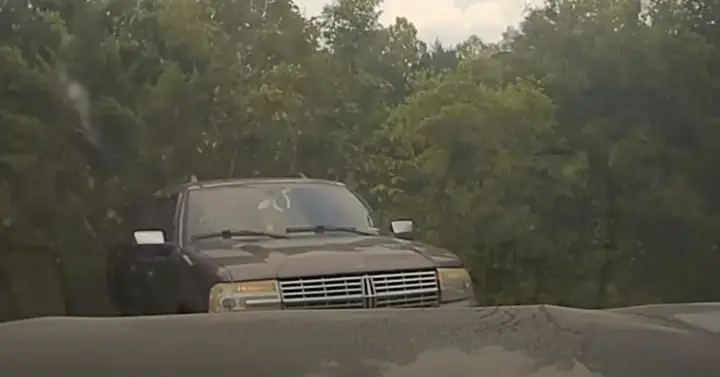 This footage kicks off when an Arkansas State Trooper is going after the Lincoln Navigator driver and proceeds to pull him over, at which point he's immediately met with confrontation. The driver of the big SUV is only willing to roll the window down partially, even after the officer informs him that he can't see inside the vehicle. After refusing to comply, the driver asks to see the officer's supervisor – a request he declines – along with a command to step out of the vehicle.
At this point, the person behind the wheel of the Lincoln Navigator simply drives away, leading the state trooper on a short, slow pursuit at speeds under the limit that ends quickly when the officer performs a P.I.T. maneuver and sends the luxurious utility vehicle spinning off the road.  A tree quickly brings the Navigator to a stop, after which the officer commands the driver to get out of the vehicle with their hands up, for the second time.
This time, the drier wisely complies, and later admits the he was "scared" of the trooper, and didn't think that he was actually a legitimate police officer to begin with – a pretty big mistake in this case, as it wound up resulting in a trip to jail and a damaged vehicle, which all could have been avoided rather easily.
We'll have more wild videos like this to share soon, so be sure and subscribe to Ford Authority for more Lincoln news, Lincoln Navigator news, and non-stop Ford news coverage.