The No. 51 NASCAR Ford team has had several crewmembers suspended following last weekend's race at Texas Motor Speedway due to a loose wheel incident.
During Stage 1, the No. 51 Mustang, driven by Todd Gilliland, was racing near the back of the pack and suddenly snapped loose as a wheel separated from it. The other competitors scattered to avoid the out-of-control race car, while Gilliland spun to and struck the inside wall.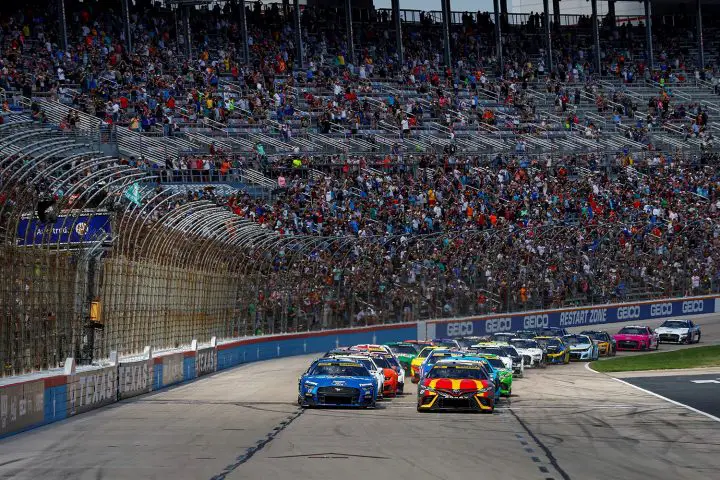 As outlined by Section 8.8.10.4.C in the NASCAR Rule Book (Tires and Wheels), which specifically refers to "loss or separation of an improperly installed tire/wheel from the vehicle during the event," the No. 51 NASCAR Ford team was penalized on Tuesday, September 26th, 2023.
Two pit crew members have been suspended, meaning that jackman Matthew Schlytter and rear tire changer Coleman Dollarhide will be unable to compete in the next two Cup Series events at Talladega on October 1st, 2023 and the Charlotte Roval on October 8th.
Prior to the 2023 racing season, a loose wheel meant a four-race suspension for the offending team's crew chief. However, NASCAR revised its penalty structure for the safety violation ahead of this season, and now implements two-race suspensions for pit crew members, while the crew chief is not affected at all.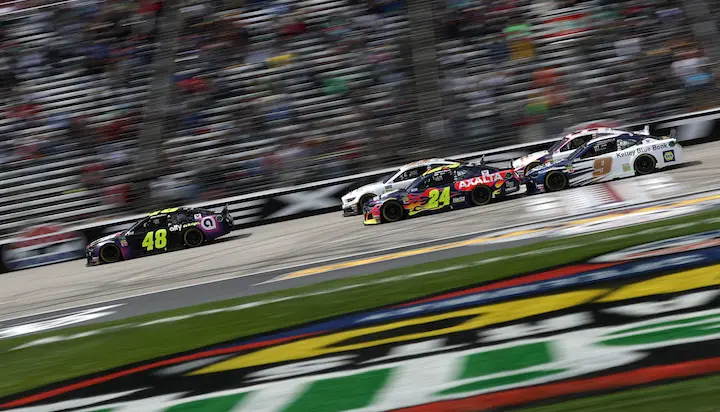 Additionally, should a wheel detach from a race car under green flag conditions, the team will receive a pass-through penalty during the race. If it occurs under a caution period, the team will be forced to start at the tail-end of the field.
It's worth noting that the No. 3 Chevy Camaro ZL1 of Austin Dillon also had a wheel separate during the race. Two crewmembers were suspended from this team.
As a reminder, the No. 51 NASCAR Ford currently has a rotating roster of drivers, which have included Ryan Newman, Zane Smith and Gilliland. Cody Ware was initially signed on to drive the No. 51 Mustang fulltime in 2023, but has since been suspended indefinitely by NASCAR after being arrested earlier this year.