While it's a mass market manufacturer, Toyota has long produced an ultra-luxurious sedan called the Century for the Japanese market – since 1967, in fact. Intended to be chauffeur-driven, the Century is more Rolls Royce than something like, say, a Camry or even a Lexus model, but as most are well aware, the times, they are a changing. These days, even the rich and elite love their SUVs, and as such, the Japanese automaker has responded with the Toyota Century SUV – a Lincoln Navigator rival of sorts, albeit one that's far more luxurious and opulent.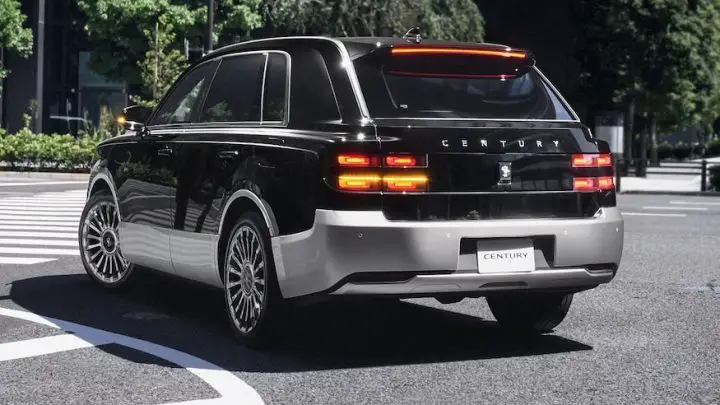 From the outside, the Toyota Century SUV certainly looks like that brand's take on the Rolls Royce Cullinan, which is to say that it stands out as a bespoke model in a sea of cookie cutter crossovers. However, the rounded-off rear portion of the exterior is there for a reason – it was designed to provide the sort of luxurious rear seat experience that made the Century famous in the first place, and it certainly looks like something one might find on a private jet.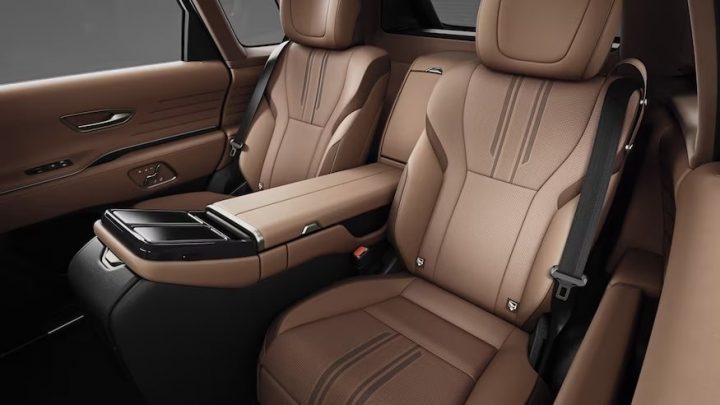 To get in, customers enter in grand style through sliding rear doors – or traditional units that open up to 75 degrees – and they'll have all the space they could ever want or need thanks to the distinct lack of a third row – this is no family-hauling utility, after all. Toyota notes that the customization options here are essentially limitless, as customers can choose their own colors, materials, seating configurations, opt for a sportier GR model, and even a convertible version – the only limit here is the imagination, as well as the depths of one's wallet.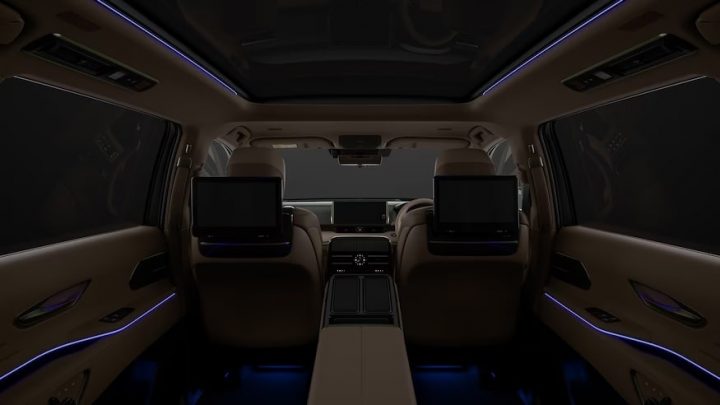 Powertrain info remains mostly a mystery at this point, as the automaker only revealed that the Toyota Center SUV will come equipped with a 3.5L V6 hybrid and all-wheel drive, along with rear-wheel steering. Production is ultra-limited, however, as just 30 units will be built each year – with a starting price of 25,000,000 yen, or around $170,000 USD. However, it will only be sold in Japan.
What's particularly interesting about the Toyota Century SUV, however, is that it proves there's still a market for ultra-luxurious SUVs centered around folks that can afford to be driven – not drive themselves – much like the Lexus LX600 Ultra Luxury and its opulent rear seating. Thus, it makes all the sense in the world for The Blue Oval to think about offering a similar configuration in the Navigator – a variant with only two rows of seating, along with features like leg rests, max recline, and massaging features, with loads of legroom to boot. Whether or not that will ultimately happen remains to be seen, but it certainly seems like a good way to cater to this crowd without coming up with a brand new, clean-sheet design.
We'll have more on everything Ford's competition is up to soon, so be sure and subscribe to Ford Authority for continuous Ford news coverage.