Earlier today, shortly after the UAW opted to shut down the Ford Chicago Assembly plant, Ford issued a statement directly accusing the union of holding up talks over the automaker's upcoming EV plants. Ford CEO Jim Farley didn't have nice things to say about the union or President Shawn Fain either, stating the company felt that the union was bargaining in bad faith and that Fain is spending too much time on TV. In response, Fain issued a statement about Farley's earlier comments Friday afternoon, saying the CEO is lying about the current state of negotiations. He also claimed that the company is looking to cut up to 40 percent of the union's jobs as a result of the ongoing EV pivot.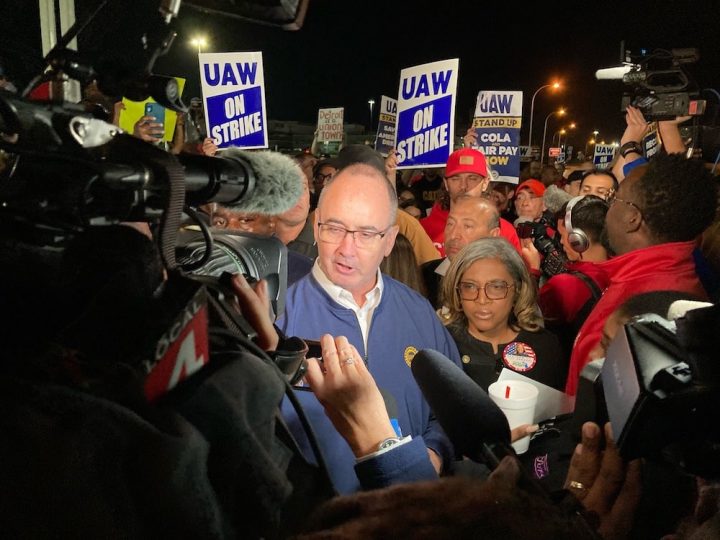 "I don't know why Jim Farley is lying about the state of negotiations. It could be because he failed to show up for bargaining talks this week, as he has for most of the past ten weeks. If he were there, he'd know we gave Ford a comprehensive proposal on Monday and still haven't heard back. He would also know that we are far apart on core economic proposals like retirement security and post-retirement healthcare, as well as job security in this EV transition, which Farley himself says is going to cut 40 percent of our members' jobs. Like a good neighbor, we're available 24/7. Name the time and the place you want to settle a fair contract for our members, and we'll be there," Fain said in a statement.
Aside from responding to Farley's comment that Fain "has been on TV more than Jake from state farm," Fain also pushed back on the company's claim that the upcoming EV plants are the main sticking point impacting the state of the contract talks. In its webcast earlier today and in material that accompanied its press release, the automaker said that it made product commitments for all UAW plants in America, and that it "bolstered already strong retirement contributions." There was no indication from Farley or other executives that the EV transition would result in job losses at any preexisting assembly plant. That said, Farley stated that "A bad deal would threaten midsize or expensive larger vehicles like Escape and Explorer," and added "We'd have to choose to cut future investments in those products, restructure and reduce our headcount throughout the company, including UAW workers."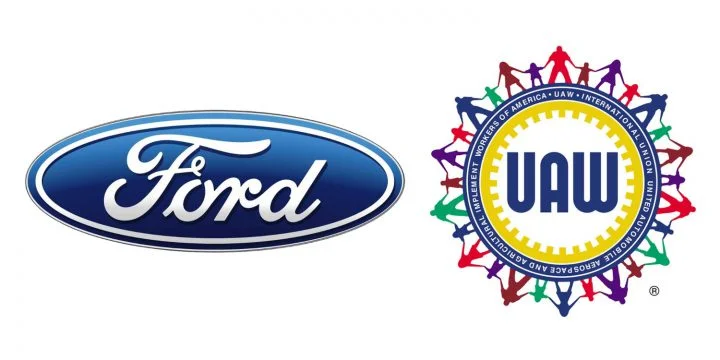 Today's comments from Ford and UAW leadership are a sign that a resolution to the ongoing strike may not happen for quite some time. This is a sharp turnaround from last week, when the union decided not to escalate its strike against the Blue Oval, citing progress made at that point in time. In addition to Chicago, the UAW targeted Michigan Assembly plant in the first phase of its strike, meaning the company cannot currently produce the Ford Bronco, Ford Explorer, Ford Ranger, and Lincoln Aviator. The UAW has also shut down two of GM's assembly plants and one Stellantis plant. The UAW also targeted GM and Stellantis parts distribution centers last week.
We'll be following the ongoing strike closely, so subscribe to Ford Authority for more 2023 Ford-UAW news, UAW news, and for ongoing Ford news coverage.