The ongoing UAW strike against Ford, General Motors, and Stellantis will be two weeks old tomorrow, and so far, there is no end in sight for any of the involved parties. This week, President Joe Biden and Donald Trump each visited Michigan to offer comments ostensibly about the union and its workers, although only the former explicitly endorsed the strike. With seemingly no substantial progress having been made over a new contract, UAW President Shawn Fain has announced that he will expand the strike at noon tomorrow if the situation remains the same, per the Detroit Free Press.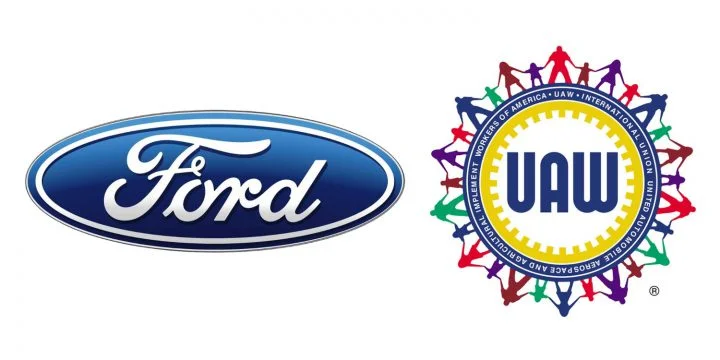 The next round of targets will be announced on Facebook Live Friday morning, and at this point it is unclear if Ford will be part of the expanded strike. As Ford Authority reported last week, the automaker avoided an expanded strike due to substantial progress it made with the union. By contrast, GM and Stellantis had their parts distribution centers shutdown after the UAW claimed the companies were not negotiating in good faith. Currently, 38 sites across 20 states have been impacted, in addition to the assembly plants that have been idled since the strike began two weeks ago. For Ford, it's been unable to produce the Ford Bronco and Ford Ranger at the Michigan Assembly plant.
"We're moving with all three companies still. It's slower, but it's bargaining. Some days you feel like you make two steps forward, the next day you take a step back. Things are moving, but we just have to see," Fain said Tuesday, according to the publication.
"Negotiations continue. Our focus remains on working diligently with the @UAW to reach a deal that rewards our workforce and enables @Ford to invest in a vibrant and growing future." ~ FoMoCo, 11:02p on 9/27/23@freep @freepautos

— Phoebe Wall Howard (original blue check) (@phoebesaid) September 28, 2023
So far, Ford seems to have fostered better relations with the UAW than GM and Stellantis over the course of the strike, not only due to last week's decision by the union not to escalate against any Blue Oval facilities, but also by the fact that the union has publicly outlined where Ford is making progress on issues like tiered wages and cost-of-living increases. Ford has also stated that it is committed to working with the union, and low-key criticized Biden and Trump's visit to Michigan earlier in the week.
We'll have more on the UAW strike soon, so be sure and subscribe to Ford Authority for more 2023 Ford-UAW news, UAW news, and non-stop Ford news coverage.