With deliveries of the all-new, S650-generation, 2024 Ford Mustang officially underway, many buyers of the new pony car are already looking to modify it – not only in terms of appearances, but also with an eye toward improving power and performance. We've already seen what the GT and Dark Horse put down on the dyno, and perhaps unsurprisingly, most 2024 Ford Mustang buyers thus far have opted for one of the two V8 models. Now, those looking to infuse a large amount of power into their new V8-powered pony car will soon be able to do precisely that, thanks to the latest offering from Whipple.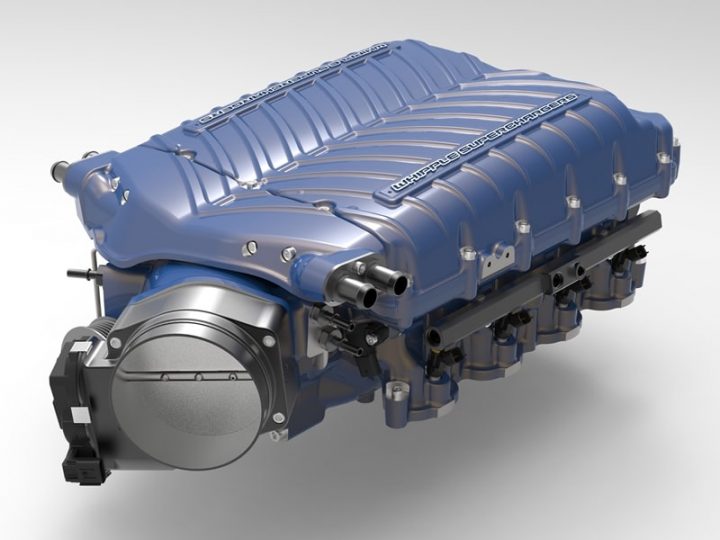 Whipple just unveiled its latest supercharger kit – this time, for 2024 Ford Mustang models powered by the 5.0L V8 Coyote engine – in both Stage 1 and Stage 2 guise. According to the company, this new unit builds upon the its fifth-generation twin-screw supercharger and marks the dawn of the sixth generation, featuring an enhanced rotor profile and port shape that helps maximize output even further.
On top of those revisions, the sixth-gen 2024 Ford Mustang Whipple supercharger comes with a dual intercooler core with dual pass technology, which quite literally cools the air passing through it twice, helping to keep underhood temps down and power up, even in warmer climates. Whipple includes an OEM-level calibration with the supercharger kits, which helps ensure that the blowers play nicely with Ford's factory electronics, too.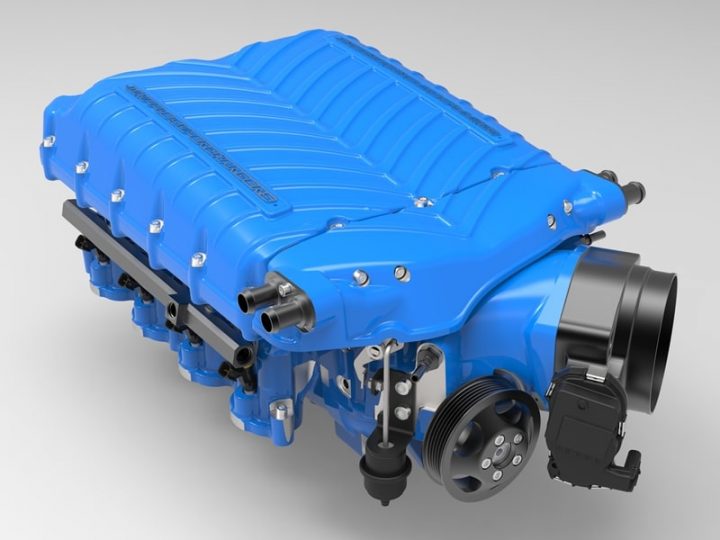 Whipple hasn't yet released specifics on its latest supercharger kit, including how much horsepower and torque it'll add to the newly revised Coyote powerplant, but the Stage 2 fifth-gen blower is capable of churning out 680 horsepower at the rear wheels in an S550 Mustang, versus the stock rating of 450 at the crank, and it retails for around $8,200 – minus installation – meaning that we can certainly expect big things from the latest version of this kit.
We'll have more parts and accessories to share soon, so be sure and subscribe to Ford Authority for the latest Ford Mustang news and comprehensive Ford news coverage.