While supply chain shortages and the ongoing United Auto Workers (UAW) strike have impacted automotive production in a big way recently, the same can't be said of all models. In fact, while the Ford F-150 has faced its fair share of constraints over the past few years, The Blue Oval continues to find ways to keep assembly lines humming and its best-selling model crowding dealer lots. However, after a bit of a lull, 2023 Ford F-150 production increased by a substantial margin in the month of September, according to Ford's most recent sales report.
Last month, 2023 Ford F-150 production totaled 24,858 units at the Kansas City Assembly plant, versus just 11,205 in August – an increase of 13,653 units, or 121 percent. Meanwhile, production at the Dearborn Truck plant actually decreased month-over-month, from 29,546 units to 27,306, which is 2,240 units or 7.5 percent fewer than August. Regardless, if we add these numbers together, 2023 Ford F-150 production still grew by 28 percent or 11,413 units month-over-month, from 40,751 to 52,164 pickups.
It is worth noting that the F-150's Kansas City September production total was more in line with the rest of the year – save for August – which could very well be attributed to a parts shortage, as Ford Authority reported later that same month. Only the Kansas City plant was affected by this parts shortage, which prompted the automaker to utilize just one shift instead of the typical three during the week of August 28th, 2023. After that, two crews were active during the week of September 8th, due to this mysterious "supplier parts shortage."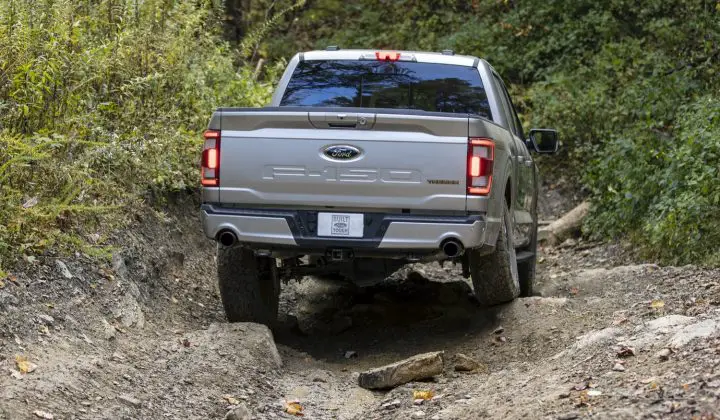 This wasn't the first time parts shortages have affected the Ford F-150 this year, however, as a rather strange one – a door handle shortage – impacted production earlier this year, too.
We'll have more production figures to share soon, so be sure and subscribe to Ford Authority for the latest Ford F-Series news, Ford F-150 news, and non-stop Ford news coverage.