Entering its third model year, the Ford F-150 Lightning is set to receive a few updates, including – most notably – the addition of two variants, the Platinum Black and Flash. The 2024 Ford F-150 Lightning lineup will also come equipped with a heat pump, which is something that The Blue Oval has filed patents for in recent months and helps combat range loss in cold weather. Now, commercial customers will be happy to know that 2024 Ford F-150 Lightning Pro fleet order banks are now open.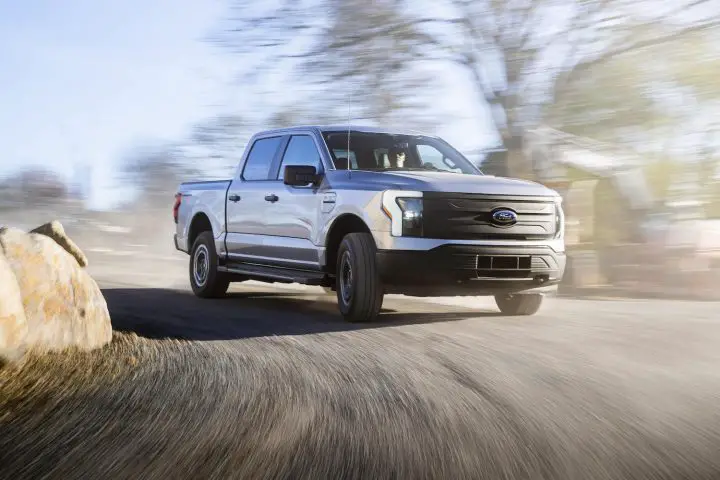 The Ford F-150 Lightning Pro is the entry-level, work truck-focused trim level in the EV pickup's lineup, and it's also available for retail customers to purchase, though for now at least, order banks are only open to commercial fleet customers. Like the rest of the lineup, the 2024 Ford F-150 Lightning Pro comes equipped with the new, aforementioned Vapor Injection Heat Pump (VIHP), which helps improve heat transfer capability and reduce power consumption by utilizing vapor injection in both heating and cooling modes. This, in turn, optimizes the performance of the system in all types of temperatures.
For 2024, the F-150 Lightning also gets a new onboard charging configuration. Extended range models come with a single, standard 11.5 kW onboard charger, while fleet customers can also opt to increase that capacity to 19.2 kW if they covet faster charging speeds.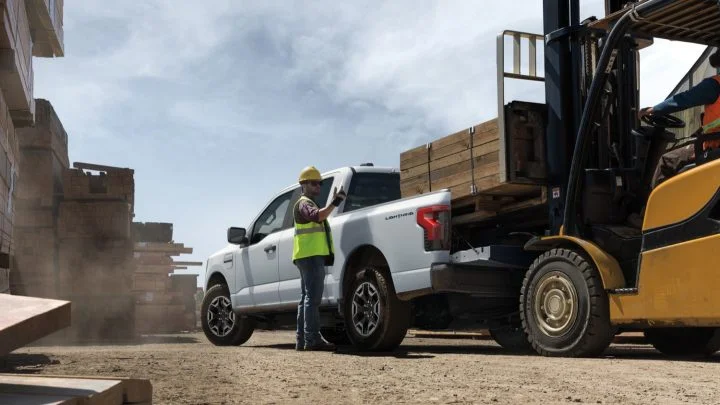 Regardless, one thing that hasn't changed is the fact that one of the biggest draws for fleets is the Lightning's lower scheduled maintenance costs when compared to a gas-powered vehicle, which are estimated to be around 40 percent less than a comparable ICE F-150 pickup over five years and 75,000 miles – $813.40 versus $1,499.
We'll have more on the F-150 Lightning Pro soon, so be sure and subscribe to Ford Authority for the latest Ford F-Series news, Ford F-150 news, F-150 Lightning news, and non-stop Ford news coverage.