While automakers continue to invest heavily in EVs, hybrid vehicles continue to command a large slice of the market. In fact, Ford currently dominates the hybrid truck market, in particular – largely thanks to the unexpected success of the Ford F-150 PowerBoost – and Blue Oval CEO Jim Farley doesn't expect that popularity to taper off anytime soon, which is precisely why it plans to continue to build and sell hybrid vehicles for the foreseeable future. Now, new data from S&P Global Mobility also shows that both retail and fleet buyers keep coming back to hybrids as well, adding even more credibility to this ongoing trend.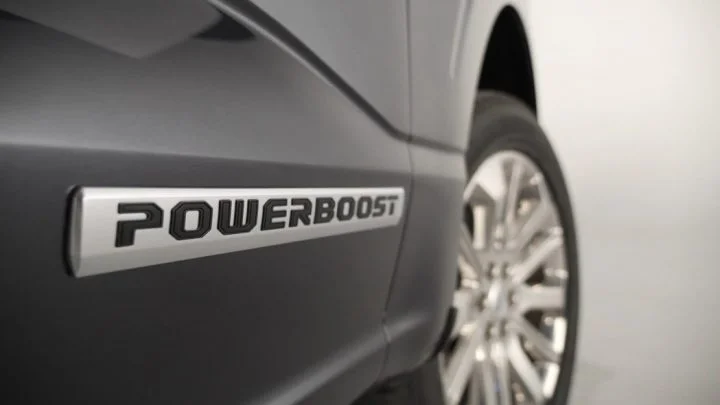 While much of the press these days is dedicated to EVs, hybrid and plug-in hybrid vehicles continue to prove incredibly popular among buyers. In fact, this past August, hybrids accounted for 9.7 percent of total registrations in the U.S. market, which is nearly triple its pre-pandemic share. Counting only retail registrations and not fleets, hybrids have accounted for more than 10 percent of the market in two of the past three months, too.
On top of that, S&P also found that an increasing number of ICE owners are choosing hybrids when it comes time to buy their next vehicle, growing by 3.4 percentage points or 61 percent over the past year. Once those customers go hybrid, they aren't quite as likely to go back to a strict ICE vehicle either – hybrid loyalty hit 40.1 percent in August, which is its highest level since May 2021 and an increase of 8.5 percentage points or 27 percent versus a year ago.
A sizable chunk of hybrid sales growth comes from commercial fleets, as 13.3 percent of total hybrid registrations came from that segment in the time period between January and August 2023, and 14.2 percent in July alone – the highest such rate in over three years. In that regard, Ford has a strong position, ranking as the fifth most popular hybrid brand among shoppers through August, with multiple models ranking among the top in terms of fleet registrations, too.
We'll have more on the future of Ford hybrids soon, so be sure and subscribe to Ford Authority for continuous Ford news coverage.