For 30 years now – every other year – the Bridgestone World Solar Challenge has invited teams from all over the world to congregate in Australia and bring their best hand-built solar-powered vehicle, traveling 3,000 kilometers from Darwin to Adelaide. The challenge has grown to encompass dozens of teams and well over a thousand participants, with more than 25 million more watching the action on television or streaming platforms. This year, the Belgian team called Innoptus managed to secure its second consecutive win at the prestigious event, partly thanks to backing from Ford.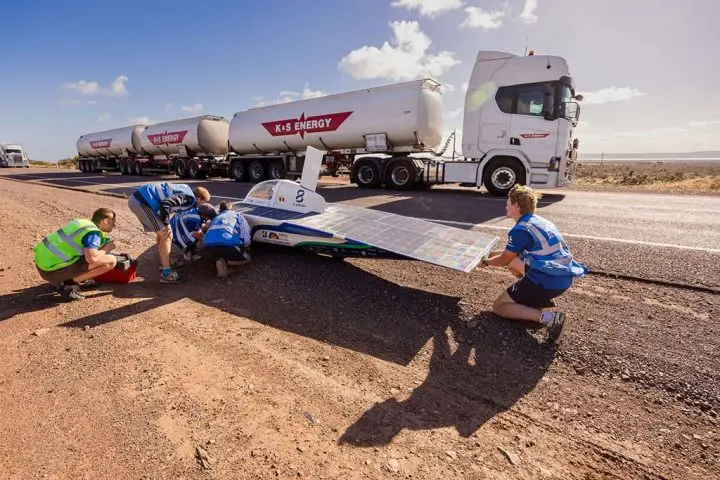 Innoptus managed to complete the long trek using nothing but the power of the sun in 34 hours, 4 minutes, and 41 seconds, which is 48 minutes faster than their previous victory in 2019. Participants in this year's events had to overcome many challenges along the way, including bushfires, extreme heat, rough roads, high winds, and of course, their fair share of fatigue. In fact, not a single team in the CSIRO Cruiser Class was able to complete the second stage due to weather challenges.
Based on the idea that a 1000W car could complete this arduous journey in 50 hours, solar cars participating in the Bridgestone World Solar Challenge are allowed a total of 5 kW hours of stored energy, which is 10 percent of that theoretical figure. All other energy must come from the sun or be recovered from the kinetic energy of the vehicle.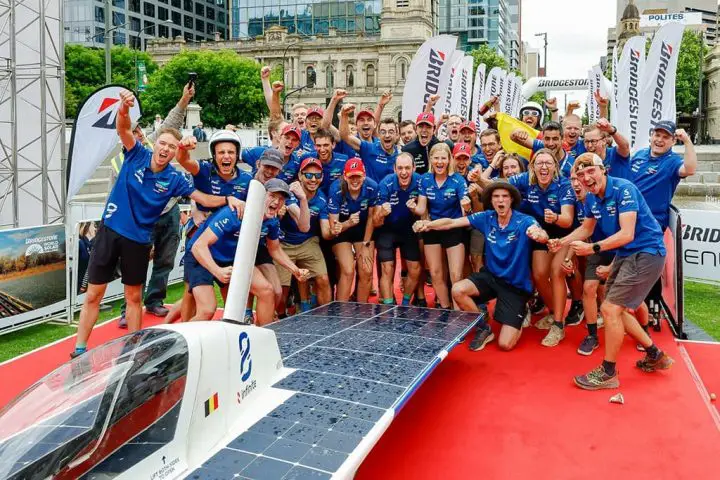 Ford has been supporting the Belgian Solar Team with the development of their solar racers since 2005. Last year, the team set a new world record for solar car travel by clocking up 1,051 kilometers in 12 hours at FoMoCo's Lommel Proving Ground. "This professional, innovative, and passionate team have always been strong competitors," said Event Director Chris Selwood. "Their hard work has paid off. They have competed in this event nine times, and they now have the ultimate reward."
We'll have more on this event soon, so be sure and subscribe to Ford Authority for 24/7 Ford news coverage.