After debuting to much fanfare and tremendous demand a few years ago, the sixth-generation Ford Bronco remained in short supply for a very long time, a problem that wasn't helped much by supply chain shortages. FoMoCo finally managed to begin ramping up Bronco production some time ago, and it has been on the upward trajectory ever since – at least, until the United Auto Workers (UAW) began its targeted strike by walking out of the Michigan Assembly plant one month ago, which is where the Ford Bronco and Ford Ranger are built. Thus, as one would guess, Ford Bronco production took a major hit last month as a result, according to The Blue Oval's Q3 sales report.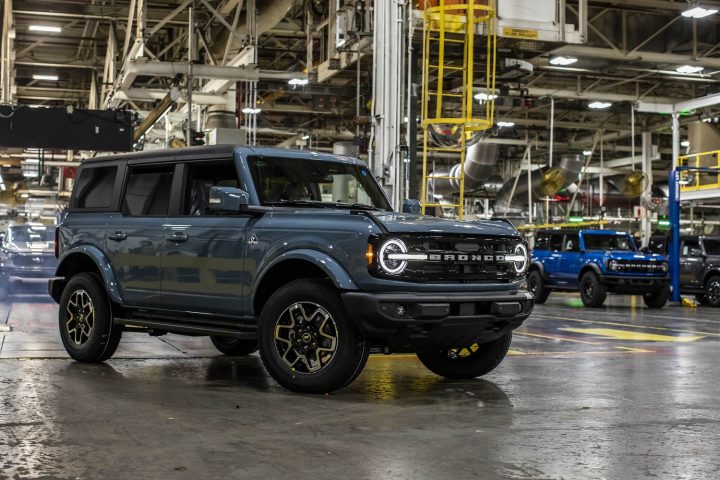 Last month, MAP managed to build a total of 5,566 Ford Bronco models, which is a sharp decrease of 9,205 units or 62 percent compared to August. That particular month also happened to be the Bronco's most productive of the year thus far – second only to March's total of 14,622 units. As of the end of September, Ford has built a grand total of 103,993 Broncos in the 2023 calendar year so far.
While that sounds bad, the Ford Bronco has enjoyed a much more production run this year than the Ranger, of which just 15 units were produced at MAP last month, even less than August's total of 259 pickups. It also brings the pickup's year-to-date total to 28,900 units, which is mostly buoyed by production of the outgoing, last-gen, 2023 model.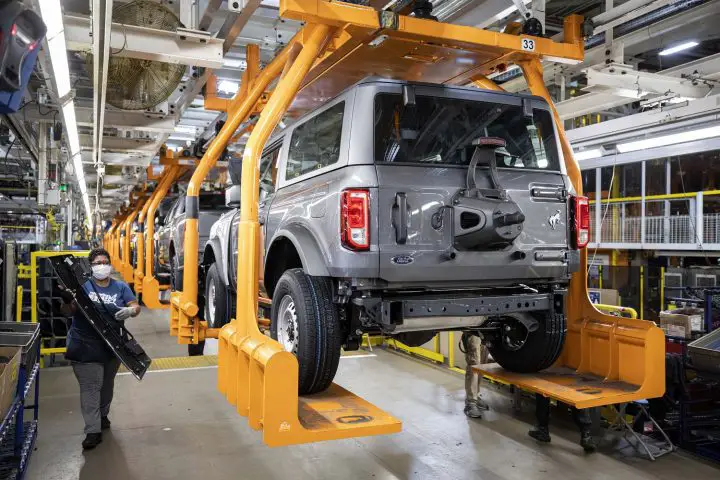 Things figure to get even worse in October, however, as the UAW strike continues with no perceivable end in sight. As Ford Authority reported earlier today, the union won't be expanding its strike against Ford, General Motors, and Stellantis as of now, but the two sides remain far apart on at least two particular issues related to retirement and the inclusion of EV plants in the future master contract.
We'll have much more production information to share soon, so be sure and subscribe to Ford Authority for more Ford Bronco news and non-stop Ford news coverage.