Ford has long held a strong reputation among gamers, and as such, many of its vehicles have starred in various video games over the years, too. That includes Forza Horizon 5, which has added Blue Oval models like the sixth-generation Ford Bronco, the one-off Ford Mustang Mach-E 1400, the the 2001 Ford Focus RS famously driven by Colin McRae, and the all-electric Ford F-150 Lightning. Now, we can add yet another FoMoCo model to that list – the Ford Bronco Raptor, which is now available for gamers to test out virtually in Forza Horizon 5, too.
The @Ford Bronco Raptor is now available in Forza Horizon 5! Take it out on the roads, and the rocks, and the jungle, and the beach, and the swamps, and the desert and… pic.twitter.com/pMVSkKjVnn

— Forza Horizon (@ForzaHorizon) October 26, 2023
Forza Horizon 5 is the open-world counterpart to the original Forza series and promises to deliver a truly immersive experience for gamers that is massive in scope. The latest title in the Forza Horizon family features a host of real vehicles from various automotive manufacturers, realistic driving mechanics, and some truly stunning visuals.
Unlike Forza Motorsport, which provides a more realistic racing simulation, Forza Horizon is very arcade-like and essentially lets players do whatever they wish. There are numerous campaigns within the game called Horizon Stories, where players can assume the role of different characters and complete jobs. Meanwhile, Expedition Mode takes players on road trips to explore the game's massive virtual world.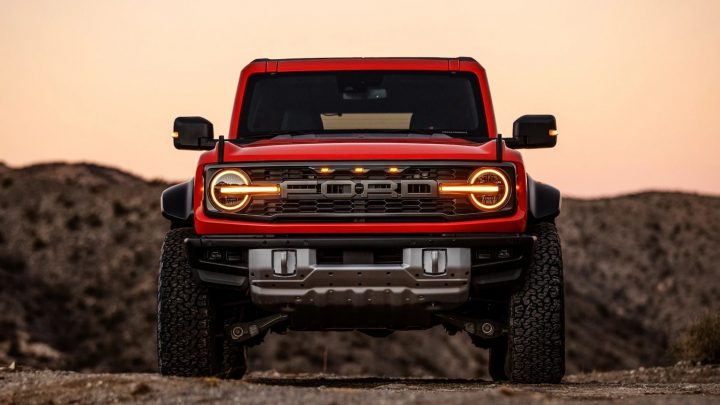 Forza Horizon 5 carries on the tradition of its predecessor by giving gamers a ton of creative freedom, and online, multiplayer gaming is also a big part of the experience. And if all of that isn't enough, there have also been many updates since its release, including new cars, challenges, and events, all designed to keep things fresh for gamers.
We'll have more Ford-related gaming news to share soon, so be sure and subscribe to Ford Authority for more Ford Bronco news, Bronco Raptor news, and ongoing Ford news coverage.