Though it was discontinued some time ago, the Ford Crown Victoria remains a somewhat common sight on today's roads, and in fact, was still in use by select police departments in the U.S. just a few years ago as well. The Crown Vic also has its fair share of fans out there in the world, endearing itself to folks that just like an old fashioned body-on-frame sedan with V8 power, rear-wheel drive, and enough room for the whole family. However, there may not be a bigger fan of the Ford Crown Victoria than a fellow named Mike, who lives in Corning, New York.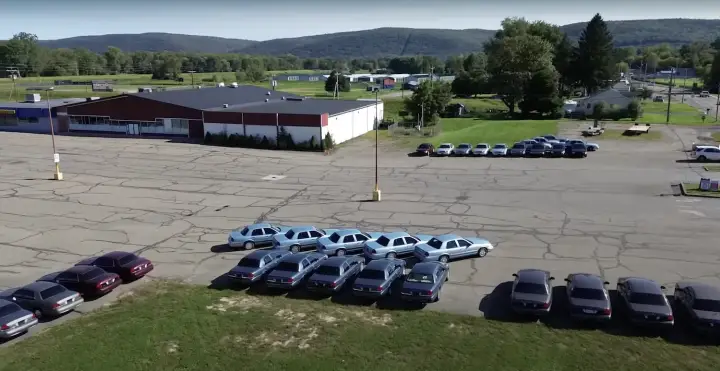 Recently, the folks behind the YouTube channel Limited Edition Motorcars were able to visit Mike and his Crown Vic collection, which may very well be the largest one on the planet. This collection is so big, in fact, that Mike is enlisting our host to help him sell some of it, as it has simply become overwhelming. From what we can see in the video, that sentiment is completely understandable, because Mike has one heck of a lot of cars on his property.
Regardless, he's still struggling with the idea of parting ways with any of these Crown Vics, which include some very low-mileage examples from various model years – both civilian and Police Interceptor models – as well as a few that are loaded with every option imaginable. Walking into some of the buildings here is almost like taking a trip back in time, visiting a Ford dealership decades ago, in fact.
Mike and our host are in the process of figuring out which cars will be sold, as well as gathering the details for those listings, but we imagine that both will find plenty of suitors out there. After all, we certainly still have a lot of love for the Ford Crown Victoria, and this collection has more than a few that we've love to own as well.
We'll have more cool videos like this to share soon, so be sure and subscribe to Ford Authority for more Crown Victoria news and non-stop Ford news coverage.