The all-electric Ford E-Transit van debuted to tremendous success and demand that admittedly caught The Blue Oval by "surprise," and it certainly hasn't looked back since. In fact, with customers like the United States Post Office placing large orders for the EV van, it managed to close out 2022 as the best selling such model in America, as well as Europe for a solid chunk of this year thus far. Now, the award-winning Ford E-Transit has also landed on the list of the most popular fleet EVs in the U.S. as well, according to new data from S&P Global Mobility.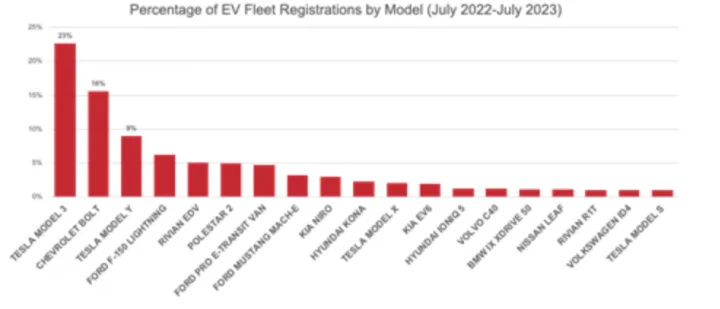 Between July 2022 and July 2023, the Ford E-Transit racked up 5,929 new registrations among fleet owners, which was good enough for seventh place on this particular list, ranking it behind the Tesla Model 3 (28,252 registrations), Chevy Bolt (19,502), Tesla Model Y (11,149), Ford F-150 Lightning (7,718), Rivian EDV (6,390), and Polestar 2 (6,128), as well as ahead of the Ford Mustang Mach-E (3,992), Kia Niro (3,712), and Hyundai Kona (2,896), and a variety of other EV models.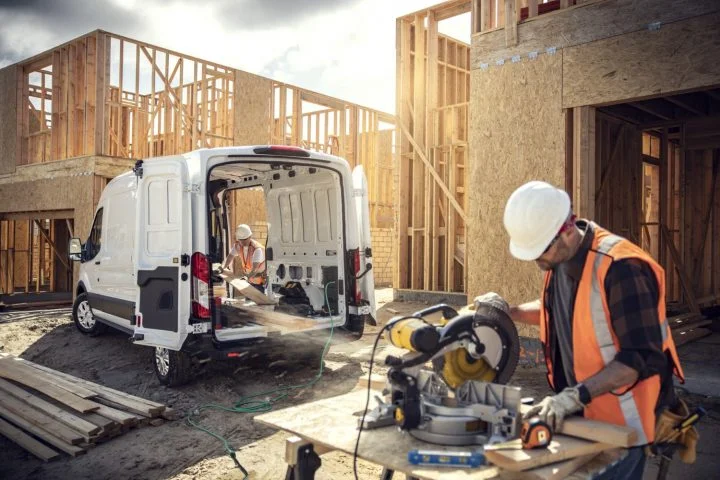 Overall, Tesla commanded nearly one-third of the entire market over the past 13 months with its 3 and Y sales, which makes sense given its experience building and selling EVs and its dominant share of the overall EV market. This performance was also buoyed by the fact that rental car company Hertz is in the midst of purchasing 100,000 Model 3 sedans from the automaker as well. It's also worth noting that fleet sales tend to be a bit uneven, and that trend certainly shows up here, as Tesla sold 13,500 Model 3 sedans to fleets in December 2022 and January 2023 combined, but moved 4,300 of them in both July and October 2022.
We'll have more on the E-Transit soon, so be sure and subscribe to Ford Authority for the latest Ford Transit news and continuous Ford news coverage.