As is the case with every automotive brand, we certainly see our fair share of Ford-involved crashes across the internet and social media  these days, including plenty of hit and runs. For whatever reason, some folks just think they can outrun the long arm of the law – and perhaps more difficult – the long reach of dash and surveillance cameras, which are present in more and more vehicles and intersections in this day and age than ever before. As one would imagine, these efforts typically fail as a result, and it failed yet again in this recent hit and run involving a Ford EcoSport driver in Florida.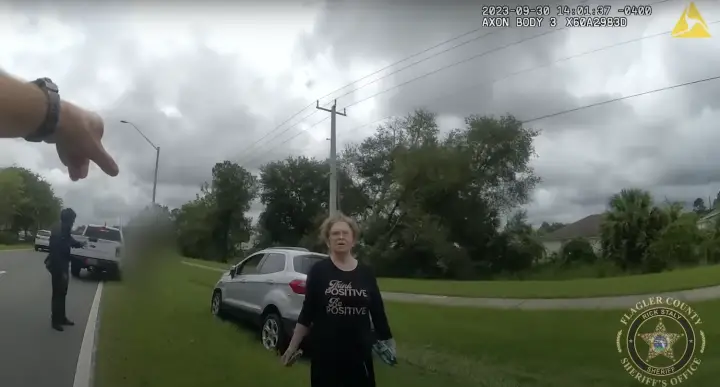 Footage of this particular incident was posted to YouTube by the Flagler County Sheriff's Office recently, which shows the aftermath of this particular incident. While heading down the Palm Coast Parkway, the Ford EcoSport driver was reportedly involved in a minor accident with another vehicle, but instead of stopping, she just kept going, striking the driver of the other vehicle. The other driver then hung onto the hood of the crossover as it turned onto the Belle Terre Parkway.
The victim told police that she attempted to use her vehicle to block the EcoSport driver from fleeing, and only jumped on the hood of that vehicle as the driver sped up, seemingly trying to run them over in the process. The EcoSport driver wound up hitting speeds upwards of 50 mph before another vehicle eventually forced her off the road, roughly two miles from where the collision had occurred. Amazingly, the victim managed to escape without any sort of serious injuries, however.
"This could have become a deadly incident," said Flagler Country Sheriff Rick Staly. "Never hit another person with a car. Thankfully, that victim survived without any serious injuries but I'm sure it had to be a scary moment for the victim holding on to the hood and the other witnesses. She should never be allowed to touch a steering wheel again." As for the perpetrator, she was arrested and charged with leaving the scene of a crash and aggravated battery with a deadly weapon, and was transported to the Sheriff Perry Hall Inmate Detention Facility (SPHIDF) before being released on $20,000 bond.
We'll have more wild videos like this to share soon, so be sure and subscribe to Ford Authority for more Ford EcoSport news and non-stop Ford news coverage.