The all-new, next-generation Ford Everest debuted with a host of advanced features, including next-level safety technology, advanced LED headlamps, towing tech that makes it easy for anyone to perform that type of task, and aerodynamics designed to keep the interior as quiet as possible. However, the Ford Everest is also clever in that it was designed to eliminate the annoying throbbing noise that occurs when only one window is lowered.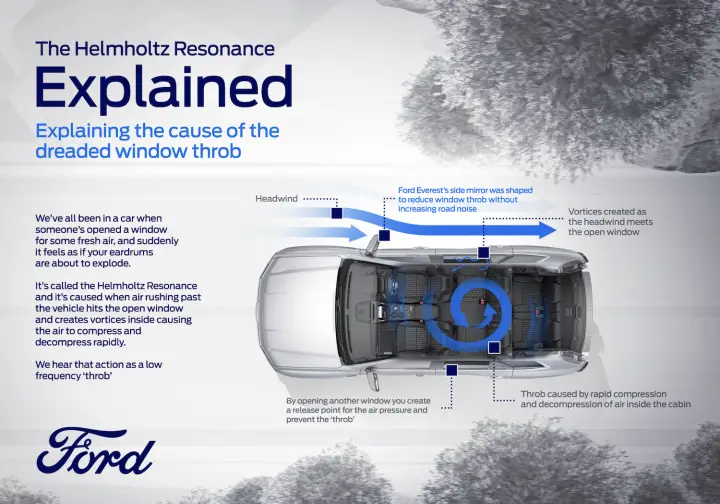 Officially called "window buffeting" or "window throb," this phenomenon is one that most of us are very familiar with, and can typically be fixed by rolling down another window on the opposite side of the vehicle. Of course, this isn't ideal, as the person on that side of the vehicle may not want to enjoy a little wind in their hair.
According to Neil Lewington, PhD, technical specialist and aerodynamics supervisor, Ford Australia, this buffeting is "the same principle as when you blow across the top of a bottle to produce a hum. The air inside the bottle, or vehicle, is compressed and the air rushing past an open window, or the open bottle, creates little vortexes at the opening that cause the air inside the vessel to compress and decompress rapidly. We hear that action as sound – a horrible sound that sounds and feels like someone banging on your ear drums."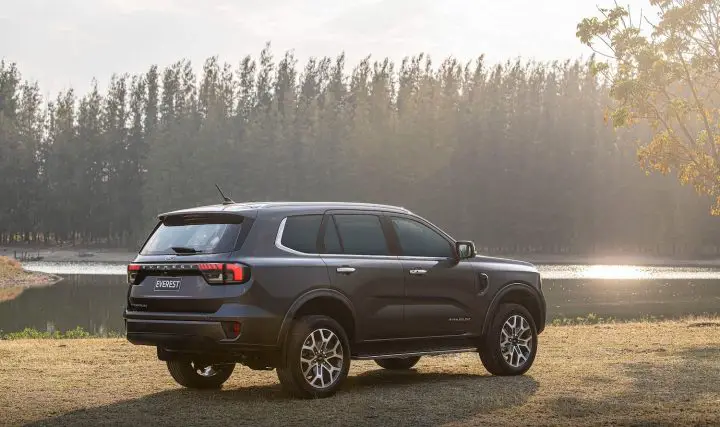 To fix this, the Ford Everest team focused on two areas – the SUV's side mirrors, as well as its seals. "From NVH to aerodynamics and design, we spent hundreds of hours on simulations and physical testing in a wind tunnel to tune the shape of the mirror cap and sail to control noise levels," said Mark Thompson, PhD, Noise, Vibration and Harshness engineer, Ranger and Everest. "The same phenomenon can occur with a sunroof, and that is the sole reason we have a mesh deflector that pops up from the front of the sunroof when you open it. Again, a lot of work there to optimize the height and position of the deflector to eliminate the 'throb' but not to create too much wind-rush noise."
We'll have more on the next-gen Ford Everest soon, so be sure and subscribe to Ford Authority for the latest Ford Everest news and ongoing Ford news coverage.