The Ford F-150 – together with its F-Series stablemate, the Super Duty – has held the title of best-selling vehicle in the U.S. for decades now, a trend that doesn't seem likely to end anytime soon, given the adversity and competition those models have endured. Thus, it's never really surprising to see the F-150 rank near or at the top of any category related to sales, financing, leasing, or registrations. True to form, that was once again the case in Q2 of 2023, as the Ford F-150 ranked second in terms of new vehicle registrations in the U.S., according to Experian's Automotive Market Trends Report.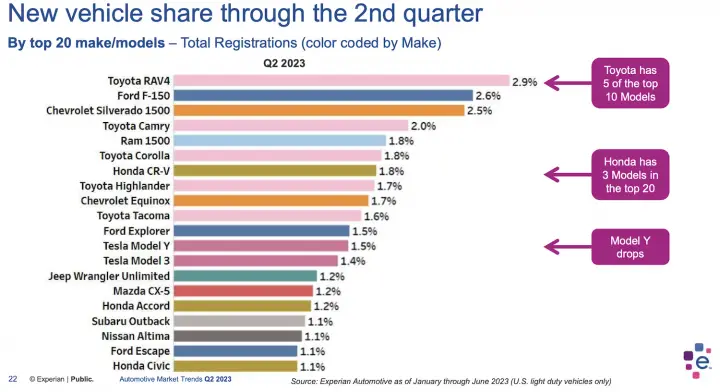 In the second quarter of the year, the Ford F-150 racked up enough registrations to account for 2.6 percent of the overall new vehicle market, which was second only to the Toyota RAV4, which accounted for 2.9 percent of total registrations. From there, the Chevy Silverado 1500 finished third at 2.5 percent, followed by the Toyota Camry (2.0 percent), Ram 1500 (1.8 percent), Toyota Corolla (1.8 percent), Honda CR-V (1.8 percent), Toyota Highlander (1.7 percent), Chevy Equinox (1.7 percent), Toyota Tacoma (1.6 percent), Ford Explorer (1.5 percent), Tesla Model Y (1.5 percent), Tesla Model 3 (1.4 percent), Jeep Wrangler Unlimited (1.2 percent), Mazda CX-5 (1.2 percent), Honda Accord (1.2 percent), Subaru Outback (1.1 percent), Nissan Altima (1.1 percent), Ford Escape (1.1 percent), and Honda Civic (1.1 percent).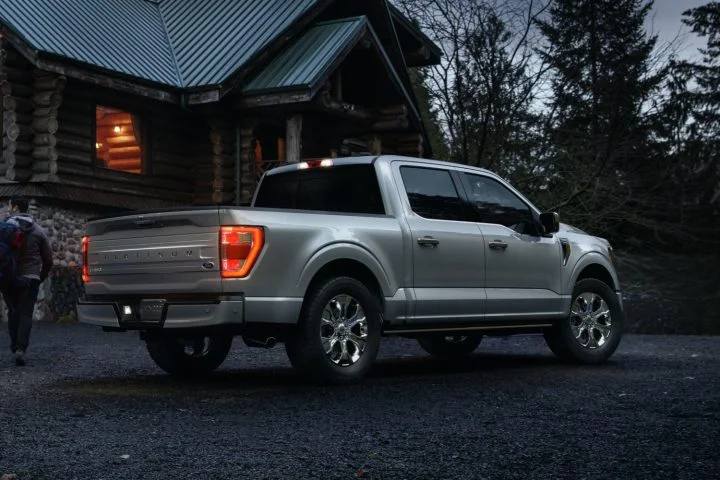 Meanwhile, the Ford F-150 also continues to rank among the top financed and leased new vehicles on the market, while the average monthly payment buyers are shelling out nearly hit the $1,000 mark in Q2, though the average lease payment dropped by $33 per month. The Ford F-Series lineup also maintained its sales lead in the second quarter, commanding 36 percent of the market – compared to the second-place Silverado, which accounted for 24 percent of all full-size mainstream pickup sales in the U.S.
We'll have more insights like this to share soon, so be sure and subscribe to Ford Authority for the latest Ford F-Series news, Ford F-150 news, and ongoing Ford news coverage.