Ford Motor Company has filed a patent for an all-wheel drive line-lock system that could be used in future Ford models, Ford Authority has learned.
The patent was filed on November 23rd, 2020, published on September 26th, 2023, and assigned serial number 11766902.
The Ford Authority Take
Back in March, Ford filed a patent for an EV burnout performance mode designed to make it easier for EV owners to perform burnouts, whether that be for showing off or heating up the tires prior to a launch, as is common practice at the drag strip. It followed that filing up with another – this time for an all-wheel drive system with a simulated axle lock this past August, which would use a special controller programmed to distribute torque to each axle as needed, as well as based on the speed of the second axle. This way, the appropriate amount of torque is used at both ends, based on the needs of the user at that time. Now, Ford continues to explore ways to do precisely that with this newly filed patent outlining an idea for an all-wheel drive line-lock system.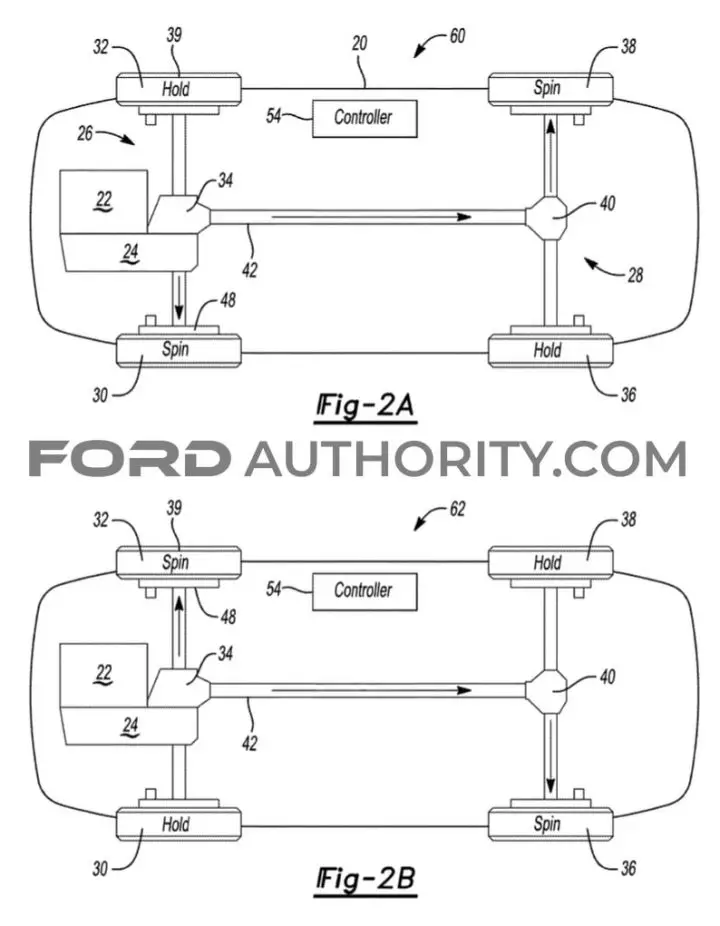 In this case, the proposed system would use a controller that's programmed to brake one of the front and rear wheels while also sending power to the other two wheels, which would help warm up the tires in preparation for a launch. This is key as most vehicles with line lock are rear-wheel drive, which makes it a bit easier to complete this act, which isn't necessarily the case in vehicles that utilize all-wheel drive.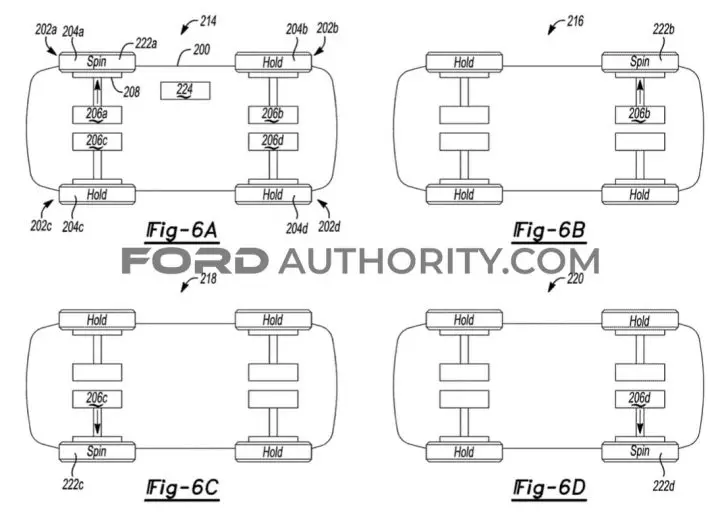 What's unique about this filing is that it proposes warming up one front tire and one rear tire at the same time, rather than simply handling both front or rear tires at once. It's an interesting idea for certain, and one that could very well see the light of day in the future, given Ford's focus on adding cool features to its modern-day performance vehicles.
We'll have more on this and all Ford patents soon, so be sure and subscribe to Ford Authority for the latest Ford patent news, Ford business news, and ongoing Ford news coverage.