Ford Motor Company sales increased 16 percent to 165,565 units in September 2023 in the United States. Sales increased at both Ford and Lincoln.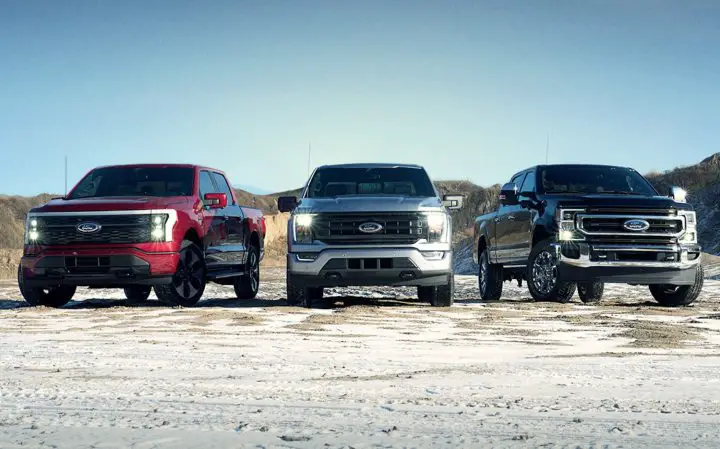 "We saw strong balanced sales growth, with growth coming from our gas engine, electric, hybrid and commercial van lineup," said Vice President, Ford Sales U.S. and Canada, Andrew Frick. "The all-new seventh generation Mustang is off to a jack-rabbit start in its first full month, up 90 percent in September over last year," he added.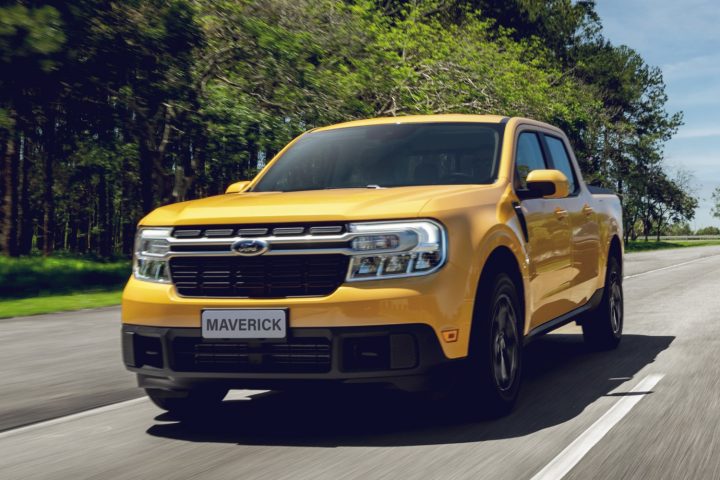 FoMoCo Sales Notes – U.S. September 2023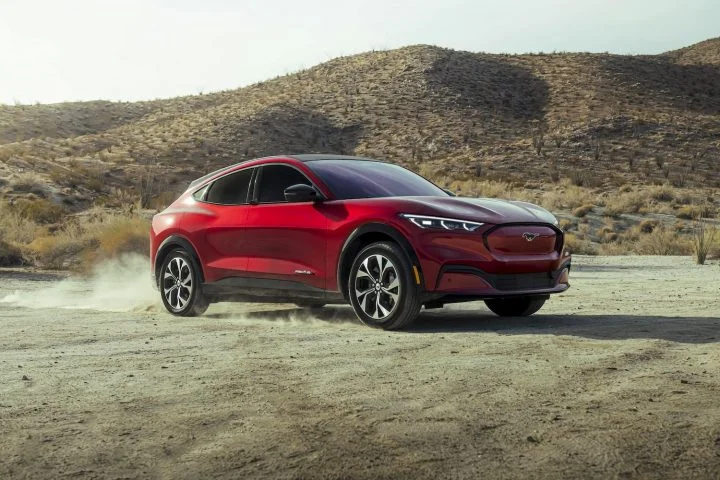 Brand & Model Sales
Ford sales increased 16.51 percent to 158,432 units:
Lincoln sales increased 7.01 percent to 7,133 units:
During the first nine months of the 2023 calendar year, Ford Motor Company sales increased 9.2 percent to 1,508,072 units.
Sales Results - September 2023 - USA - Ford
| MODEL | SEP 2023 / SEP 2022 | SEPTEMBER 2023 | SEPTEMBER 2022 | YTD 2023 / YTD 2022 | YTD 2023 | YTD 2022 |
| --- | --- | --- | --- | --- | --- | --- |
| BRONCO | -11.10% | 9,683 | 10,892 | +5.88% | 91,468 | 86,387 |
| BRONCO SPORT | -2.94% | 8,992 | 9,264 | +20.50% | 96,375 | 79,976 |
| E-SERIES | -3.00% | 2,811 | 2,898 | +37.25% | 30,502 | 22,223 |
| E-TRANSIT | +108.69% | 937 | 449 | +26.03% | 5,529 | 4,387 |
| ECOSPORT | -100.00% | 0 | 2,108 | -90.42% | 2,508 | 26,186 |
| EDGE | +50.11% | 8,325 | 5,546 | +4.55% | 70,701 | 67,623 |
| ESCAPE | +13.57% | 13,929 | 12,265 | -5.21% | 103,613 | 109,311 |
| EXPEDITION | +2.67% | 5,385 | 5,245 | +35.62% | 56,427 | 41,607 |
| EXPLORER | -0.63% | 16,473 | 16,577 | -11.59% | 138,132 | 156,243 |
| F-150 LIGHTNING | -51.36% | 933 | 1,918 | +39.95% | 12,260 | 8,760 |
| F-SERIES | +29.94% | 57,721 | 44,420 | +22.37% | 561,110 | 458,547 |
| GT | -100.00% | 0 | 4 | -58.67% | 31 | 75 |
| HEAVY TRUCKS | +27.70% | 1,291 | 1,011 | +19.92% | 11,198 | 9,338 |
| MAVERICK | +153.80% | 8,005 | 3,154 | +28.24% | 66,430 | 51,802 |
| MUSTANG | +90.36% | 6,575 | 3,454 | -3.51% | 35,315 | 36,598 |
| MUSTANG MACH-E | +152.67% | 5,872 | 2,324 | +2.82% | 28,882 | 28,089 |
| RANGER | -77.72% | 1,001 | 4,492 | -31.95% | 31,503 | 46,293 |
| TRANSIT | -5.36% | 7,912 | 8,360 | +44.69% | 92,523 | 63,946 |
| TRANSIT CONNECT | +61.99% | 2,587 | 1,597 | -30.02% | 14,124 | 20,183 |
| FORD TOTAL | +16.51% | 158,432 | 135,978 | +9.95% | 1,448,631 | 1,317,574 |
Sales Results - September 2023 - USA - Lincoln
| MODEL | SEP 2023 / SEP 2022 | SEPTEMBER 2023 | SEPTEMBER 2022 | YTD 2023 / YTD 2022 | YTD 2023 | YTD 2022 |
| --- | --- | --- | --- | --- | --- | --- |
| AVIATOR | -40.52% | 1,242 | 2,088 | -42.05% | 9,676 | 16,696 |
| CORSAIR | +17.12% | 2,504 | 2,138 | -13.78% | 17,483 | 20,277 |
| NAUTILUS | +35.80% | 1,980 | 1,458 | +12.50% | 18,897 | 16,797 |
| NAVIGATOR | +43.28% | 1,407 | 982 | +46.28% | 13,385 | 9,150 |
| LINCOLN TOTAL | +7.01% | 7,133 | 6,666 | -5.53% | 59,441 | 62,920 |
Sales Results - September 2023 - USA - FMC Totals
| BRAND | SEP 2023 / SEP 2022 | SEPTEMBER 2023 | SEPTEMBER 2022 | YTD 2023 / YTD 2022 | YTD 2023 | YTD 2022 |
| --- | --- | --- | --- | --- | --- | --- |
| FORD TOTAL | +16.51% | 158,432 | 135,978 | +9.95% | 1,448,631 | 1,317,574 |
| LINCOLN TOTAL | +7.01% | 7,133 | 6,666 | -5.53% | 59,441 | 62,920 |
| FMC USA TOTAL | +16.07% | 165,565 | 142,644 | +9.24% | 1,508,072 | 1,380,494 |
About The Numbers
Further Reading & Sales Reporting