Ford Motor Company has filed a patent for a drone based security service, Ford Authority has learned.
The patent was filed on April 20th, 2022, published on October 26th, 2023, and assigned serial number 0343101.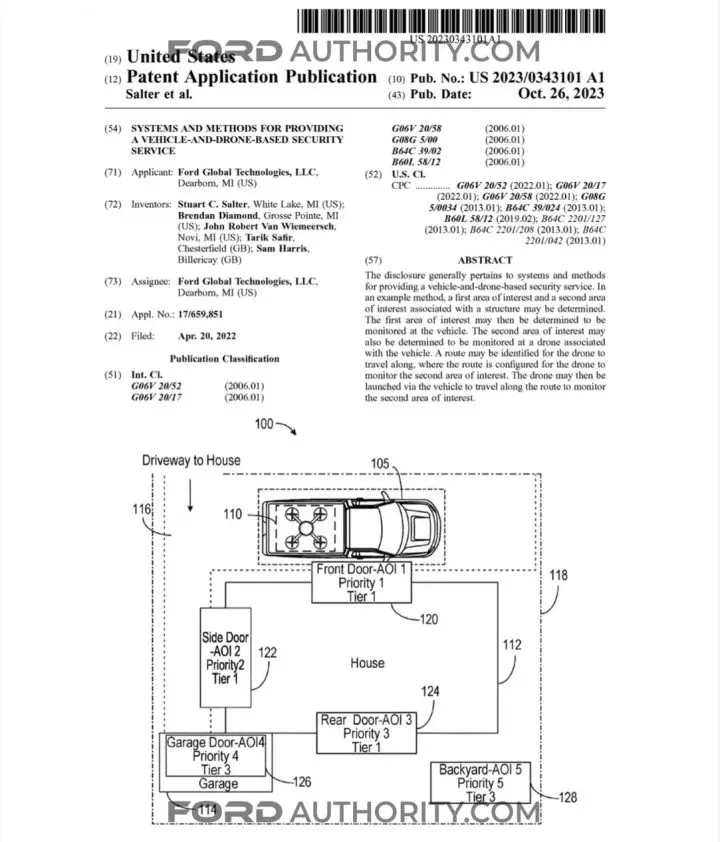 The Ford Authority Take
In recent years, Ford has filed a large number of patents involving drones, including ideas for an unmanned aerial vehicle sanitation system, an unmanned aerial vehicle integration system, a vehicle-mounted aerial drone container, a drone close proximity operating system, a moonroof docking system for unmanned aerial vehicles, drone flights over public roadways, a landing platform for UAVs, a drone elevator system, and an air to ground last-mile delivery system. At the same time, the automaker has been exploring ways to utilize drones throughout its operations, teaming up with Drone Delivery Canada on a new research endeavor that tests an automated drone as it tracks and lands on a moving ground vehicle within a specific flight arena, as well as using drones to keep tabs on inventory at the Valencia Engine plant in Spain, most recently announcing a drone delivery test program at Michigan Central Station, too.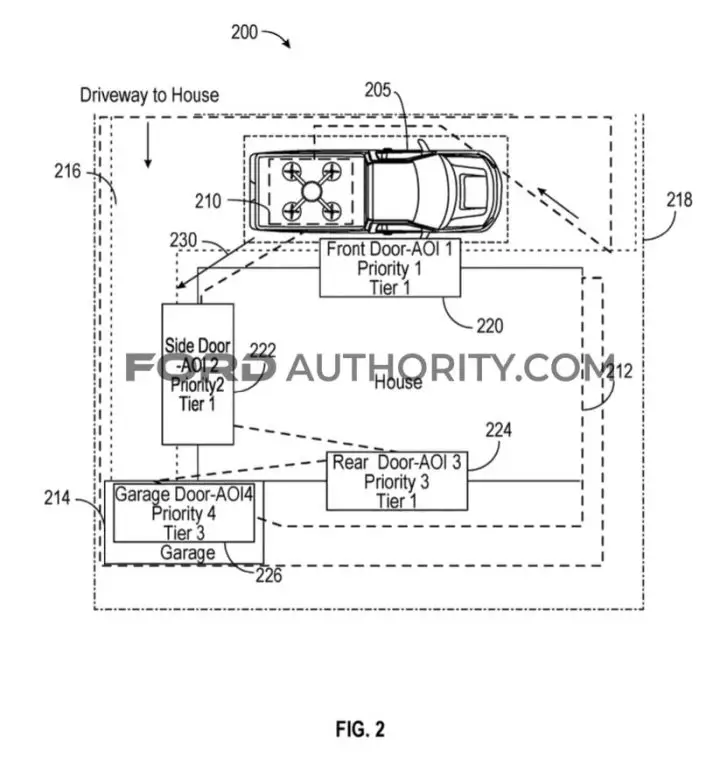 Now, this newly filed patent keeps the trend going by introducing an idea for a drone based security service, which could very well wind up being used at some point in the future. As is the case with any security system, the idea here is to provide surveillance for property owners, albeit in a different kind of way.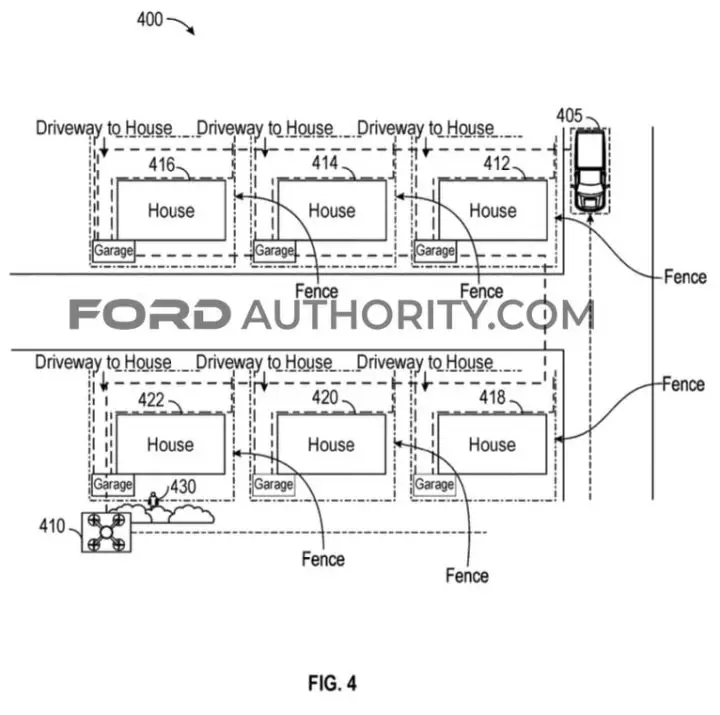 The system outlined in this patent filing would be able to not only keep tabs on someone's property via their vehicle's camera systems, but also, it could deploy a drone when needed to provide additional coverage. As Ford points out, vehicles make great security devices, but they can't always capture an entire property, particularly if they're parked in a garage or somewhere where the view may be blocked by things like trees or other objects – which is precisely where a drone may very well be able to fill that proverbial gap.
We'll have more on this and all Ford patents soon, so be sure and subscribe to Ford Authority for the latest Ford patent news, Ford business news, and ongoing Ford news coverage.