Ford Motor Company has filed a patent for selectively inflatable side airbags, Ford Authority has learned.
The patent was filed on December 15th, 2022, published on October 17th, 2023, and assigned serial number 11787361.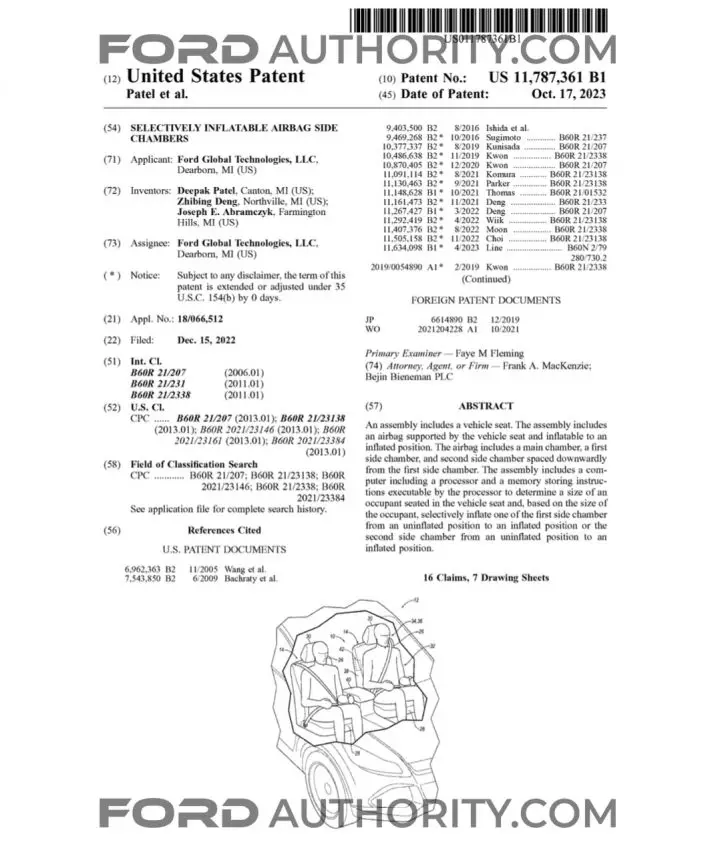 The Ford Authority Take
Over the past couple of years, many a Ford patent has been filed for some sort of new airbag setup, including filings for a full seatback airbag system, a center console airbag, door-mounted airbags, seatback-supported airbags, a side airbag with adaptive positioning, and an airbag that divides the passenger compartment from the cargo area. Now, this latest Ford patent filing keeps that trend going by introducing yet another, similar idea, this time for selectively inflatable side airbags.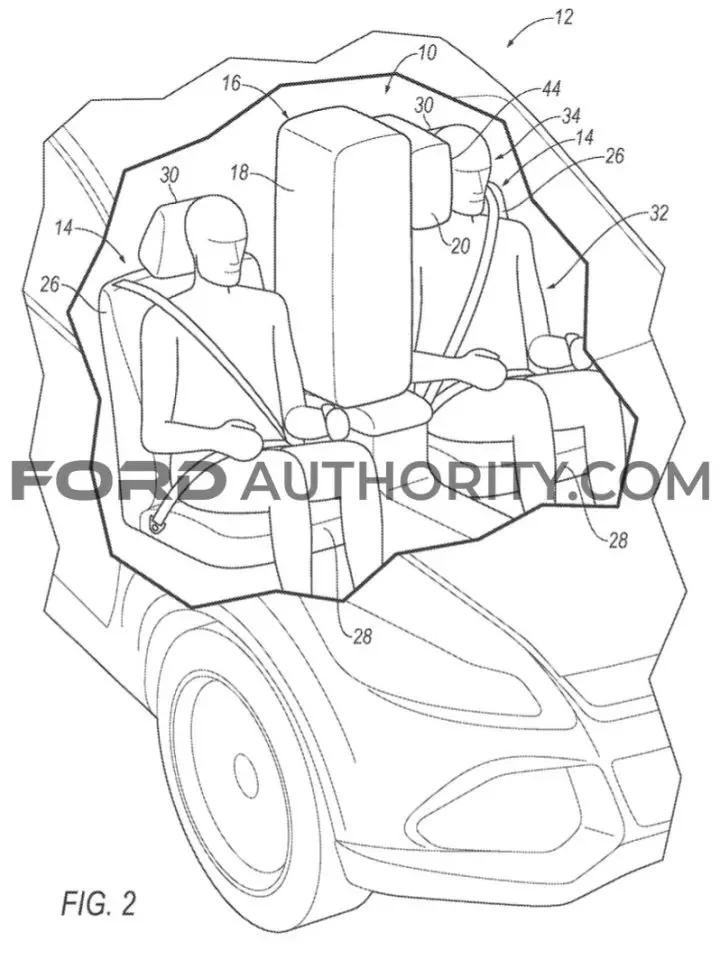 The concept here is that people come in all different shapes and sizes, and as such, airbags should be able to deploy in a way that best protects a specific person. As such, the system would be able to determine whether or not an occupant is in the seat, for starters, and then identify the size of that person. From there, in the event of a crash, the side chambers located in the airbag assembly would inflate selectively.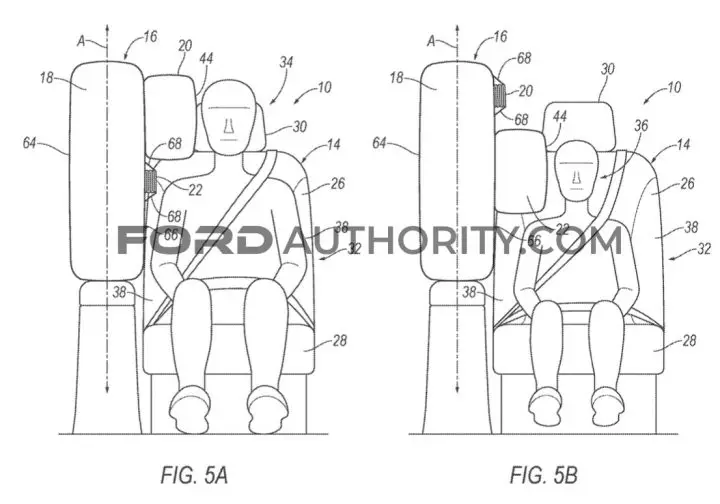 In these patent drawings, we get a good sense of how such a system might work via a center console-mounted airbag. Here, we can see that the side chambers inflate in a position that protects each occupant's head, while another drawing shows how the same concept would work on a door-mounted airbag. It's certainly an interesting idea, and one that could very well wind up being used in future Ford vehicles, if it does indeed come to fruition.
We'll have more on this and all Ford patents soon, so be sure and subscribe to Ford Authority for the latest Ford patent news, Ford business news, and continuous Ford news coverage.