Ford's share of the non-luxury EV market has steadily expanded over the past couple of years as The Blue Oval continues to gain traction against its more mainstream rivals in the burgeoning segment. While Tesla still holds a commanding lead over every other automaker in that part of the market, it's typically considered to be a luxury brand, and in that case, it opened up second-place for Ford in the non-luxury segment of the EV market in the second quarter of 2023, according to Experian's newly-released Automotive Consumer Trends and Analysis Report.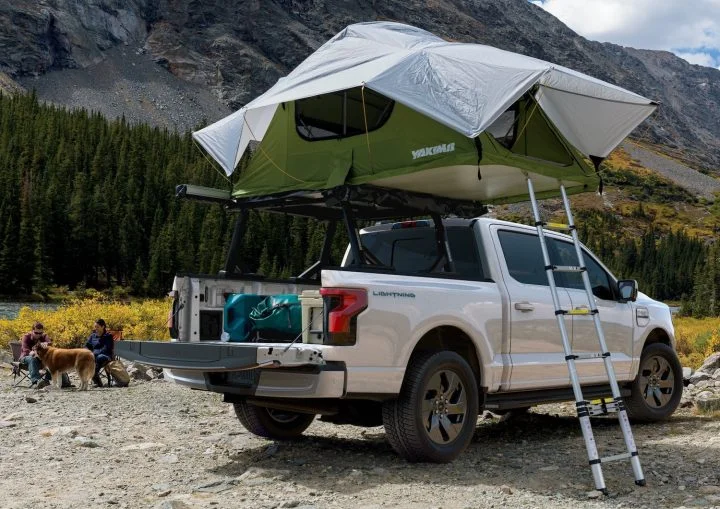 In terms of new EV registrations in Q2, Ford ranked second by accounting for 24 percent of non-luxury EV registrations, barely trailing  first-place Chevrolet, which finished with 24.21 percent. From there, the gap widens, with Volkswagen ranking third at 15.77 percent, followed by Hyundai (15.22 percent) and Kia (9.17 percent). On the luxury side of the equation, Tesla holds a dominant 81.61 percent share, followed by BMW (4.42 percent), Rivian (3.76 percent), Mercedes-Benz (3.27 percent), and Audi (2.52 percent).
Ford's share of the EV market has expanded rapidly over the past year or so, hitting 7.3 percent (for the entire market, both luxury and non-luxury) in Q2 of 2022, while the automaker's EV sales jumped by 92 percent in that same time period, year-over-year.
Ford closed out the fourth quarter of 2022 with a 9.0 percent share of the overall EV market, and ended the year with a 7.6 percent slice of that particular pie, while EV sales in general continued to break records heading into 2023. In total, U.S. EV sales grew by 44.9 percent year over year and reached 258,882 units in Q1, which was the most in a single quarter to date and put the segment on track to surpass the one-million vehicle mark in 2023 as a whole, which would also be a first.
We'll have more on Ford's EV market share soon, so be sure and subscribe to Ford Authority for continuous Ford news coverage.