Since the onset of the United Auto Workers (UAW) strike against Ford, General Motors, and Stellantis, talks between those sides seemingly haven't progressed much, if at all. Instead, Ford has accused the union of purposely holding up progress and negotiating in bad faith, comments that were also echoed by GM CEO Mary Barra recently, while UAW President Shawn Fain has called such notions an outright lie. In the meantime, hundreds of workers have been laid off as the UAW has walked out of both the Michigan Assembly plant and Chicago Assembly plant thus far, with more likely to happen if the two sides can't reach an agreement soon. Now, Ford has submitted its latest contract proposal to the UAW, which aims to bridge that considerable gap.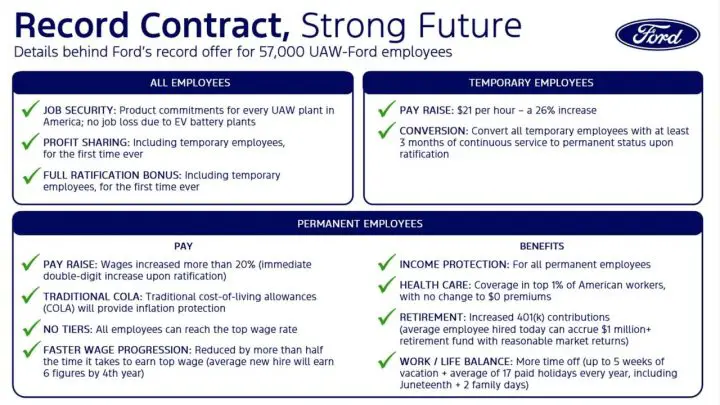 This marks Ford's seventh offer to the UAW thus far, with the automaker noting that it has received two counteroffers from the union to date. In terms of pay, Ford is offering a 20 percent increase for permanent employees and a 26 percent jump for temps, along with traditional cost-of-living increases, the end of pay tiers, and a reduction in the amount of time it takes to reach the top wage and for temp hires to become permanent. Additionally, Ford has promised that no worker will lose their job due to the construction of a battery plant during the length of this contract.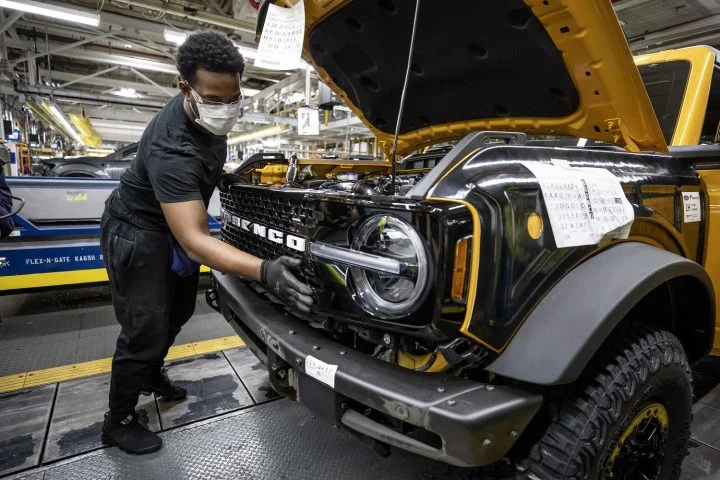 "There's no doubt our UAW workforce put us on their shoulders during the pandemic, and these same workers and their families were hit hard by inflation. We want to make sure our workers come out of these negotiations with two things – a record contract and a strong future," said Jim Farley, president and CEO, Ford Motor Company. "We've put an offer on the table that will be costly for the company, especially given our large American footprint and UAW workforce, but one that we believe still allows Ford to invest in the future."
We'll have more on the UAW strike soon, so be sure and subscribe to Ford Authority for the latest Ford-UAW news, UAW news, and comprehensive Ford news coverage.