Not terribly long after the United Auto Workers (UAW) began its strike against Ford, General Motors, and Stellantis, things were seemingly looking up when the union praised The Blue Oval for its generous contract offer, which prompted it to spare that automaker from a walkout at an additional facility – at least for a week. That changed last week when talks between the UAW and Ford once again got ugly, with CEO Jim Farley claiming that the union is holding up negotiations over its future EV battery and assembly plants, allegations that UAW President Shawn Fain called a lie after expanding the union's strike to include the Chicago Assembly plant. However, Farley isn't the only one accusing the UAW of acting in bad faith, as General Motors CEO Mary Barra isn't pleased with the way talks are progressing either, according to GM Authority.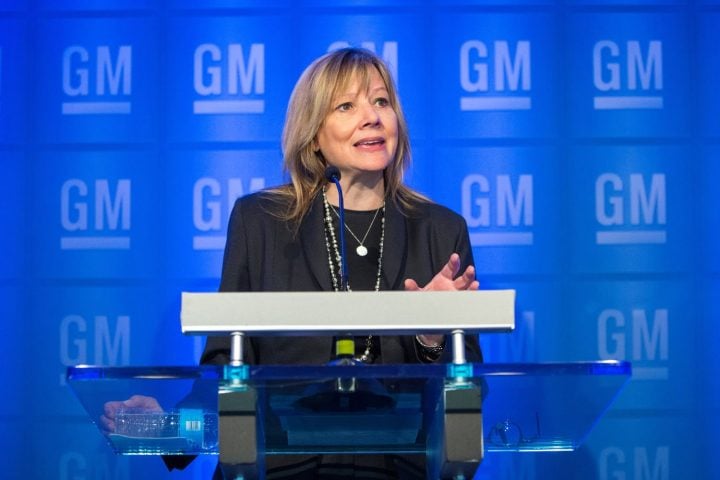 "As we saw this week, UAW leadership continues to expand the strike while upping the rhetoric and the theatrics," Barra wrote in a statement. "It's clear that there is no real intent to get to an agreement. Since negotiations started this summer, we've been available to bargain 24/7 on behalf of our represented team members and our company. They've demanded a record contract – and that's exactly what we've offered for weeks now: a historic contract with record wage increases, record job security, and world-class healthcare. It's an offer that rewards our team members but does not put our company and their jobs at risk. Jeopardizing our future is something I will not do."
"Serious bargaining happens at the table, not in public, with two parties who are willing to roll up their sleeves to get a deal done," Barra added. "The UAW is pitting the companies against one another, but it's a strategy that ultimately only helps the non-union competition." Barra added additional scathing accusations, noting that the union wants to "drag their membership into a long, unnecessary strike to further their own personal and political agendas," and accused Fain of wanting "to make history for himself."
Barra: "It's clear that there is no real intent to get to an agreement." https://t.co/FOU7R2PSFk

— Michael Wayland (@MikeWayland) September 29, 2023
On The Blue Oval side of this equation, Fain has accused Ford of wanting to slash 40 percent its workforce amid the EV transition, and notes that the two sides remain far apart on the topics of job security and retirement benefits. Farley, on the other hand, denies these claims and noted that "a bad deal would threaten midsize or expensive larger vehicles like Escape and Explorer," adding "we'd have to choose to cut future investments in those products, restructure and reduce our headcount throughout the company, including UAW workers."
We'll have more on the UAW strike soon, so be sure and subscribe to Ford Authority for the latest Ford-UAW news, UAW news, and comprehensive Ford news coverage.