For years now, Ford has been exploring ways to use 3D printing in its operations, with great success. Just a couple of years ago, the automaker opened a new 3D printing laboratory at the Valencia Assembly plant in Spain, which has produced tens of thousands of individual parts since then. It followed that by opening a 3D printing lab at the Cologne Assembly plant in Germany back in February, and recently revealed that since it began 3D printing parts at the Sharonville Transmission plant in Ohio back in 2017, it has saved the company more than $4 million. Now, the automaker has detailed how it has actually improved the reliability of the Ford Transit using this same technology in a very interesting video.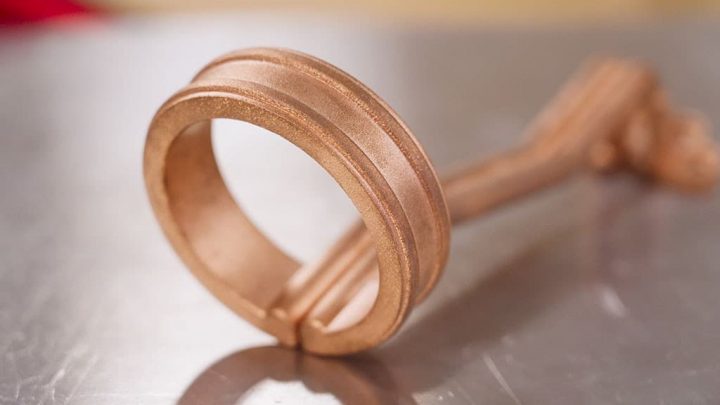 The transmission in the Ford Transit is equipped with a synchronizer sleeve, which is designed to help ensure smooth and reliable gear changes. During production, this sleeve undergoes a hardening process using an induction tool, during which temperatures can get as high as 1,508 degrees Fahrenheit. To help ensure that this process goes smoothly, Blue Oval engineers designed and developed a special 3D-printed copper induction tool that better distributes heat to help deliver a more robust part while also eliminating waste, all while powering the process with solar energy to reduce emissions, which it's been using for around a year now.
"This was a unique challenge because copper is not typically used in the 3D-printing process, but the team was determined to find a way to make it work," said Stefan Zimmermann, manufacturing and plant engineering manager. "We could see a clear benefit to our customers that will make a real difference to their businesses and to their day-to-day drives."
We'll have more on Ford's use of 3D printing in the manufacturing process soon, so be sure and subscribe to Ford Authority for comprehensive Ford news coverage.