Over the past month and a half of so, the United Auto Workers (UAW) has engaged in a targeted strike against Ford, General Motors, and Stellantis, walking out of select plants owned and operated by the Detroit Big Three. Talks haven't always gone terribly smoothly, with both sides trading public barbs multiple times, but in recent weeks, both seemed to be drawing a bit closer to finding common ground. Now, that's precisely what has happened, as Ford and the UAW have reached a tentative agreement on a new four-and-a-half year contract.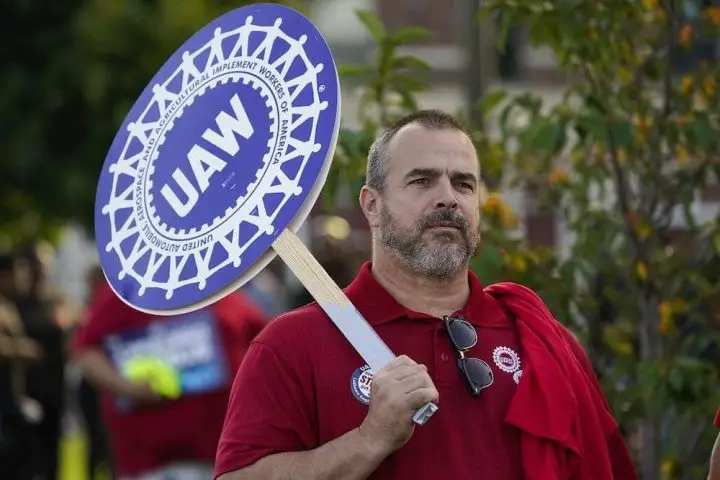 The new deal includes, notably, a 25 percent pay increase over the length of the contract for UAW workers, which is a figure the union was reportedly targeting after initially seeking more than 40 percent. That includes an initial increase of 11 percent, and when adding in cost-of-living adjustments, would actually equate to around 33 percent in pay hikes.According to UAW President Shawn Fain, the deal will also see the lowest-paid temp workers receive raises of around 150 percent over the course of the contract, with top pay occurring after three years of employment, at least when/if it's officially ratified by the union.
The UAW successfully negotiated an end to pay tiers as well – at least in select plants – and set the framework for GM and Stellantis to potentially follow in their respective contracts, too. "We told Ford to pony up and they did," Fain said in a video posted to Facebook, adding that the strike "has delivered. We know it breaks records. We know it will change lives. But what happens next is up to you all."
"We are pleased to have reached a tentative agreement on a new labor contract with the UAW covering our U.S. operations," Ford CEO Jim Farley said in a statement. "Ford is proud to assemble the most vehicles in America and employ the most hourly autoworkers. We are focused on restarting Kentucky Truck Plant, Michigan Assembly Plant, and Chicago Assembly Plant, calling 20,000 Ford employees back to work and shipping our full lineup to our customers again. The agreement is subject to ratification by Ford's UAW-represented employees. Consistent with the ratification process, the UAW will share details with its membership."
We'll have more on this new agreement soon, so be sure and subscribe to Ford Authority for the latest Ford-UAW news, UAW news, and 24/7 Ford news coverage.