While Ford remains committed to the Australian market, we recently saw what was quite literally the end of an era take place in that same country a few years ago as its rival there for many years – Holden – was shut down by its parent company, General Motors. It was such a pivotal day in history that Ford Australia even went so far as to release a statement saying it was "saddened" by this news, and also paid tribute to the iconic brand at last year's Adelaide 500 race. Now, fans of this long-standing rivalry can relive it once again, courtesy of the new documentary Ford V Holden, which hits theaters in Australia today.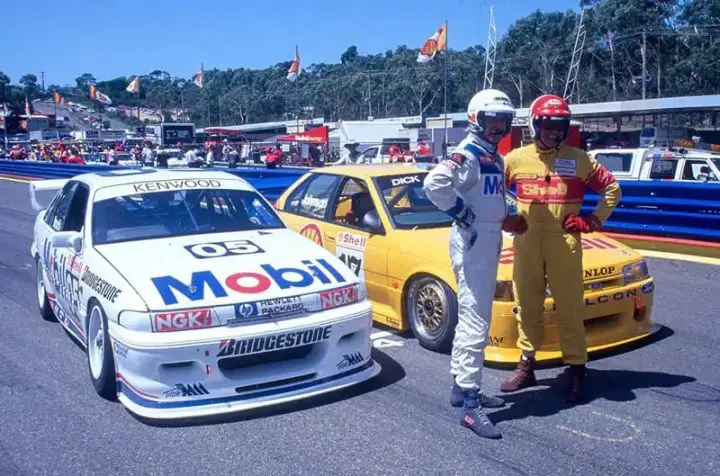 Ford V Holden is narrated by Shane Jacobson, an Australian actor and comedian and was produced by the award-winning Veronica Fury. It dives into the long-standing history between these two brands, as well as the technology each employed and the culture that framed the most legendary rivalry in Australia's motoring history thus far – not to mention its impact on the American automotive landscape as well.
The new feature-length documentary does this in a number of ways – including conducting interviews with experts, broadcasters, historians, and former employees at both companies, as well as utilizing vintage photos and video to help tell the story. "This important essay film embodies the love affair Aussies have with their cars – and covers the fierce tribal rivalry between Fords and Holdens – you were either one or the other," Fury said.
The Ford versus Holden motorsports rivalry dates all the way back to 1960, when the very first race in the Australian Touring Car Championship took place. Both brands also did battle in the showroom as well, as the Ford Falcon and Holden Commodore took turns atop Australia's sales charts until Holden folded in 2020. Ford V Holden will help retell this story for a new generation, and is now showing in theaters across Australia.
We'll have more on Ford and Holden's rivalry soon, so be sure and subscribe to Ford Authority for 24/7 Ford news coverage.