Ford Motor Company has filed a patent for a cabin air quality warning system that could be used in future Ford vehicles, Ford Authority has learned.
The patent was filed on January 11th, 2022, published on October 24th, 2023, and assigned serial number 11794554.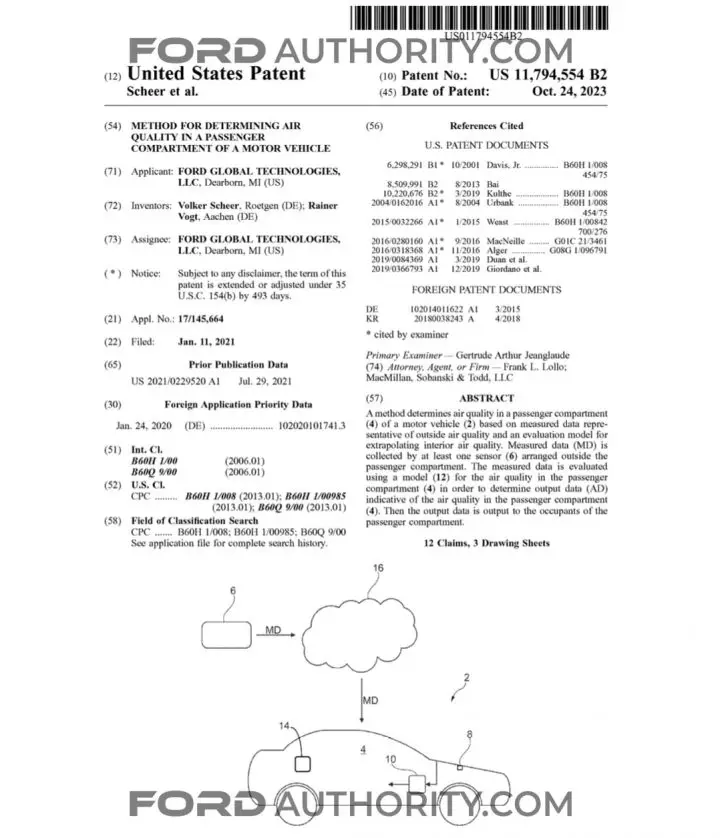 The Ford Authority Take
Ford has filed a host of patents that aim to improve air quality inside of a vehicle in recent years, including ideas for a poor outdoor air quality separation system, a harmful gas detection system, and a system capable of purging air out of a vehicle's cabin during shipping. Now, this newly filed patent keeps that trend going by revealing a potential cabin air quality warning system that could be used in future Ford vehicles, too.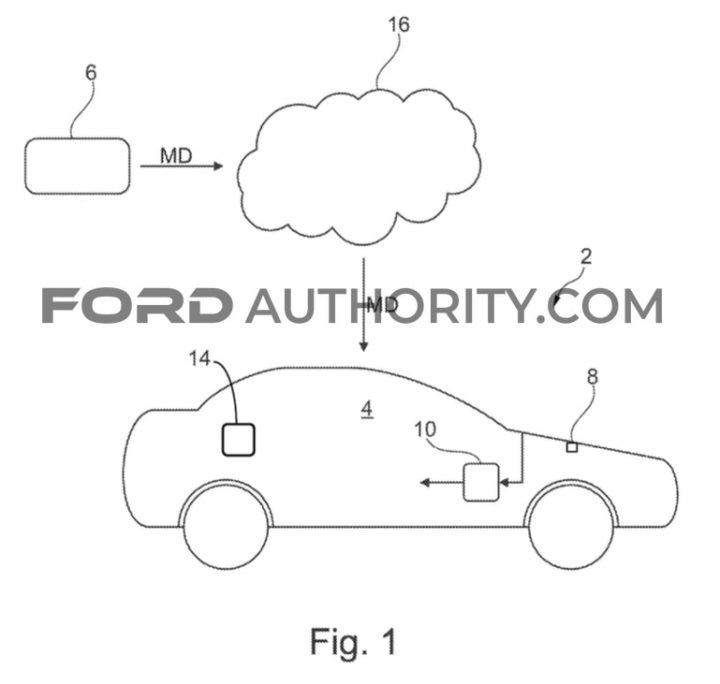 The concept here is to determine the air quality in the passenger compartment of a vehicle, and in turn, inform the driver and passengers of any potential issues. With air pollution and wildfires becoming more of a concern in certain places – particularly big cities  that already have smog issues – such a system aims to address those concerns by giving vehicle owners a bit of peace of mind, as well as a tool with which to gauge air quality quickly and easily.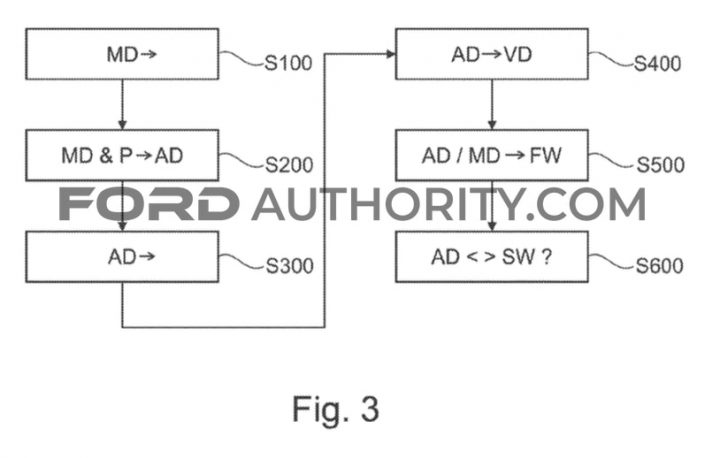 Currently, sensors that measure air quality are quite expensive and not terribly accurate, and in some cases, aren't capable of measuring certain type of pollutants. As such, this system aims to use not only sensors – but also gather estimated data based on traffic congestion and other factors in the immediate area – to paint a more accurate picture of air quality that many may find to be quite useful if it ever winds up in actual production vehicles.
We'll have more on this and all Ford patents soon, so be sure and subscribe to Ford Authority for the latest Ford patent news, Ford business news, and ongoing Ford news coverage.