As is the case with every motorsports series, Australia's V8 Supercars has been struggling with ways to improve parity among teams, which is something that Ford has pushed for. This season, Chevrolet has dominated the series, which prompted a series of changes involving aerodynamic packages and revised engines, all with the intention of leveling the proverbial playing field. Regardless, Ford's Supercars team remains frustrated with the lack of transparency and sense of urgency in terms of improving parity, with Ford Performance head Mark Rushbrook even hinting that the automaker could exit Supercars altogether as a result. Now, that possibility seems even more real following a decision by Supercars organizers, according to Drive.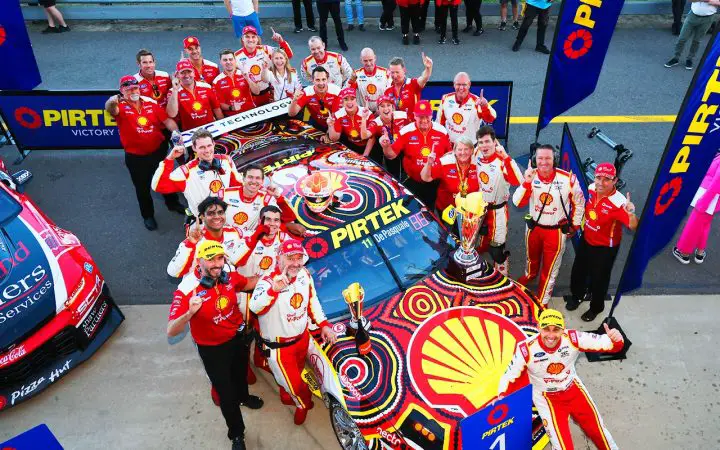 Despite the fact that the Chevy Camaro has thus far won 21 out of 23 races in the current Supercars season, organizers have refused to allow additional technical changes that could level the playing field ahead of the iconic Bathurst 1000 race. According to this report, those changes were related to making modifications to the rear wing on the Ford Mustang racers that would have improved downforce in high-speed turns. Because of this, The Blue Oval is reportedly "seriously considering" its options beyond the 2024 Supercars season, and the automaker issued a statement on the matter as well, which is included here in its entirety.
"At Ford Motor Company, we are deeply committed to supporting our teams and drivers in their pursuit of excellence on the track," the statement reads. "We understand that motorsport is not only a reflection of our brand and our products, but also an important platform for showcasing the talent and dedication of our racing partners. We are therefore deeply disappointed by the ongoing lack of technical parity in the Supercars Championship, which has left Ford and its teams at a significant disadvantage throughout the 2023 season."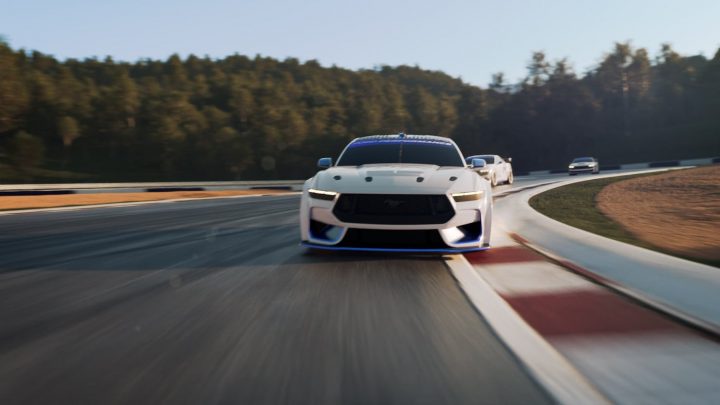 "This lack of technical parity has had a tangible impact on the performance of our teams and drivers. Despite their skill, experience, and hard work, they have struggled to compete with other cars that have a clear advantage. This has not only been frustrating for our racing partners, but also for our loyal fans and supporters who expect to see Ford on the podium and in contention for championships. Despite the best efforts of Ford, Homologation Team Dick Johnson Racing (DJR) and engine supplier Herrod Performance Engines to work with all stakeholders to ensure a level playing field, a lack of movement by the series organizer has restricted our ability to compete on an equal footing."
"Ford has long been requesting data transparency to assist in understanding the disparity that exists between the two cars. Unfortunately, this has been rejected on multiple occasions. The latest parity review was initiated when Supercars computational fluid dynamics (CFD) partner D2H Group provided aerodynamic data of both cars to the homologation teams on August 24. This data clearly demonstrated that aerodynamic parity had not been achieved. Since that time, Ford and DJR have engaged with Supercars in good faith to create an aerodynamic update package that would bring the Ford Mustang and the Chevrolet Camaro Gen3 Supercars closer to aerodynamic parity."
"Unfortunately, on the eve of the Bathurst 1000, the Supercars Board has refused to allow the changes which would bring the Ford Mustang and the Chevrolet Camaro closer to technical parity. We want to be clear that this is not a reflection of the quality of our cars or our racing programs. We are confident in the strength and capabilities of our vehicles and our teams. We know that they have the talent and determination to succeed in any competitive environment, as evidenced by their incredible histories in this sport. Our top priority is to help our teams to deliver the best possible racing experience for our fans and supporters. We appreciate their loyalty and urge Supercars to create the level playing field they deserve."
We'll have more Supercars coverage to share soon, so be sure and subscribe to Ford Authority for more Ford Mustang news, Ford Performance news, and ongoing Ford news coverage.