Back in 2020, the release of Apple iOS 14 brought forth a cool little feature for Blue Oval fans – a new Ford pickup truck emoji, which looks like a cartoon version of the Ford F-150. Then, in April 2022, Ford Mustang Mach-E owners with iPhones were able to take advantage of the iOS 15.4 update, which added an EV routing feature to the CarPlay interface which displays the estimated battery charge remaining at the end of the trip. If charging is required to reach that destination, Apple Maps will also automatically add in charging stops along the route. The recent iOS 17 update added a new feature called Visual Look Up, which makes it easier to identify symbols in a vehicle, and then, just last month, we learned that Ford F-150 Lightning owners are getting the Apple Maps EV Routing feature as well. Now, FordPass users in general – who own Apple devices – are getting a pretty nifty new feature, too.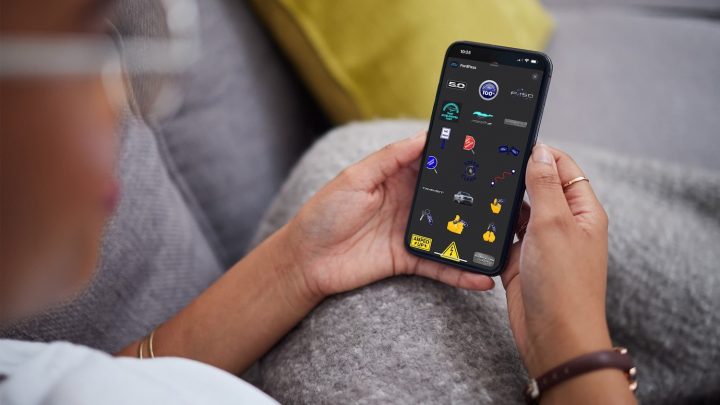 This new feature headed to FordPass isn't exactly as useful as things like EV Routing or Visual Look Up, but rather, consists of some fun new stickers that can be inserted into text messages. Users with devices running iOS 17 can access these new stickers via Apple's App Store for free.
To use these new stickers, owners can simply go to the sticker section of iMessage, choose from one of the 39 new images – which include vehicles like the F-150, F-150 Lightning, Ford Mustang, and Ford Bronco in illustrations, vehicle images, and animations.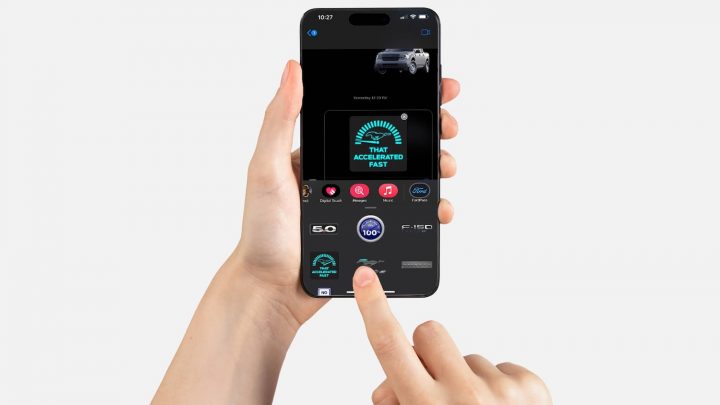 Of course, in addition to texting one's friends with these Blue Oval-themed stickers, FordPass already gives users the ability to lock and unlock their doors, start and stop the vehicle, check the fuel or charge level, find fuel or charging stations, and access rewards that can be used for a variety of purposes.
We'll have more on FordPass soon, so be sure and subscribe to Ford Authority for 24/7 Ford news coverage.