Ford Motor Company has filed a patent for multiple charging interfaces that could be used in future Ford EVs, Ford Authority has learned.
The patent was filed on October 26th, 2020, published on October 17th, 2023, and assigned serial number 11787298.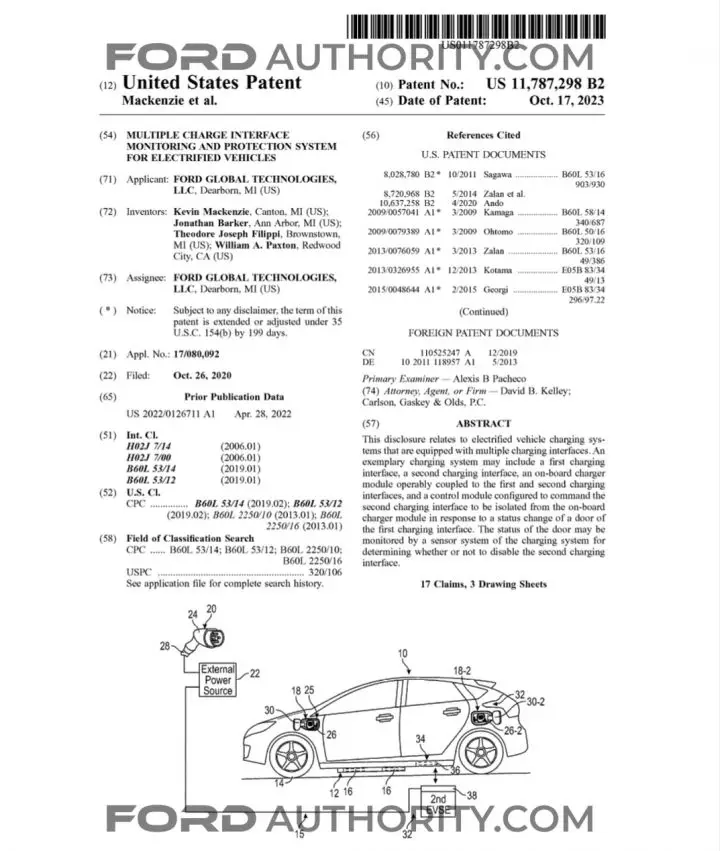 The Ford Authority Take
In recent months, Ford has filed patents for a hands-free charging system, a charging pad with wireless charging, and deployable charging ports as it works to expand its existing charging infrastructure – not to mention inking a deal with Tesla that will grant Blue Oval EV owners access to the latter's expansive Supercharger network in the coming years and considering using both Combined Charging System (CCS) and North American Charging Standard (NACS) ports on its second-generation EVs. Now, this newly filed patent lays out what that may potentially looks like by presenting us with an idea for multiple charging interfaces that could be used in future Ford EVs.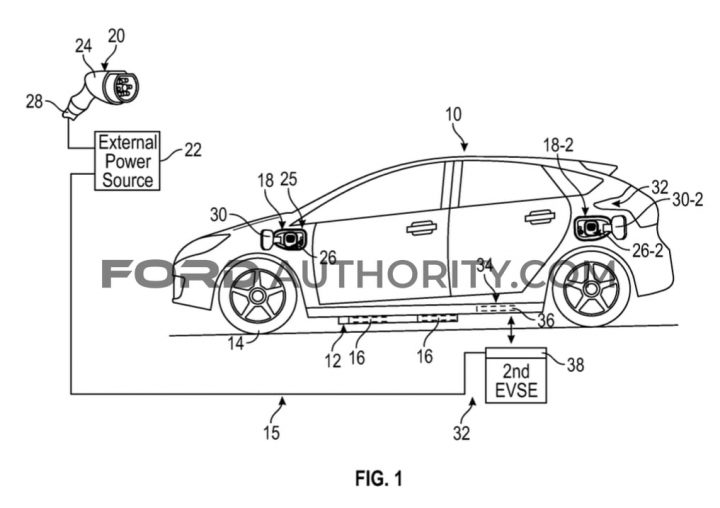 From what we can see in these patent drawings, it seems as if Ford is considering utilizing two charging ports on its future EVs – combining regular, plug-in ports with a "hands free" or wireless setup. It indicates that Ford is at least considering equipping EVs with multiple ports at some point in the future, regardless of what type of interface each would use.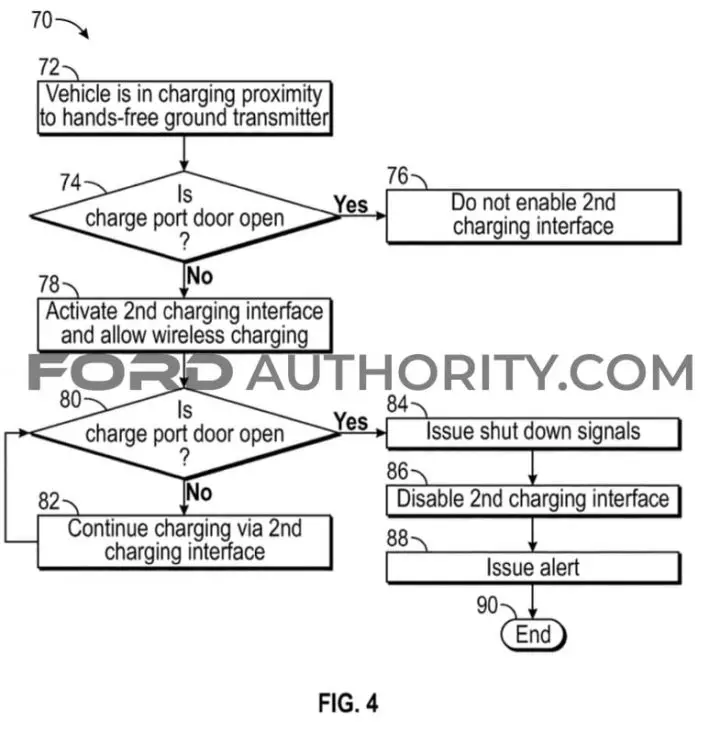 In this case, an on-board charging module would be connected to both charging ports, while an isolated control module would determine which to use based on the current status of each – opening one charger door would disable the other one automatically, for example. From there, the system would commence wireless charging and/or plug-in charging as needed, potentially laying out a road map for how future Ford EVs might interact with multiple types of chargers.
We'll have more on this and all Ford patents soon, so be sure and subscribe to Ford Authority for the latest Ford patent news, Ford business news, and continuous Ford news coverage.