Ford Motor Company has filed a patent for an automatic drafting system that could be used in future Ford vehicles, Ford Authority has learned.
The patent was filed on April 19th, 2022, published on October 19th, 2023, and assigned serial number 0334989.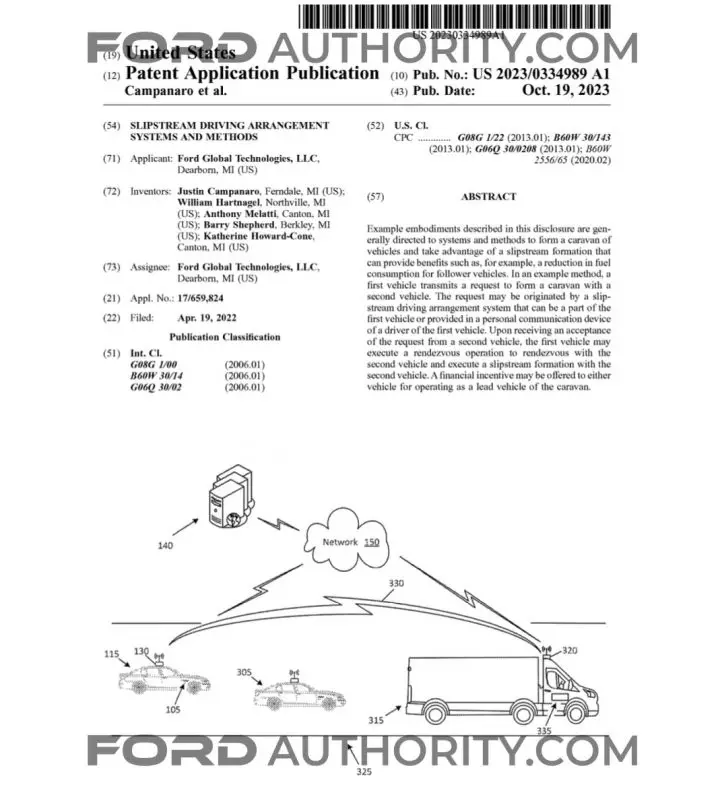 The Ford Authority Take
In recent months, Ford has filed a handful of patents outlining ways to charge all-electric vehicles while they're driving down the road. Aside from highways that are capable of charging vehicles wirelessly as they drive along, FoMoCo is looking at ways to use other vehicles to charge EVs while they're in motion, too, which means that they'd have to stop for a charge less frequently – if at all. While this newly filed patent isn't totally related to that concept, it does present us with a possible way to help reduce energy consumption, as well as perhaps save fuel in ICE vehicles when driving on the highway, which could very well wind up being used in future Ford vehicles.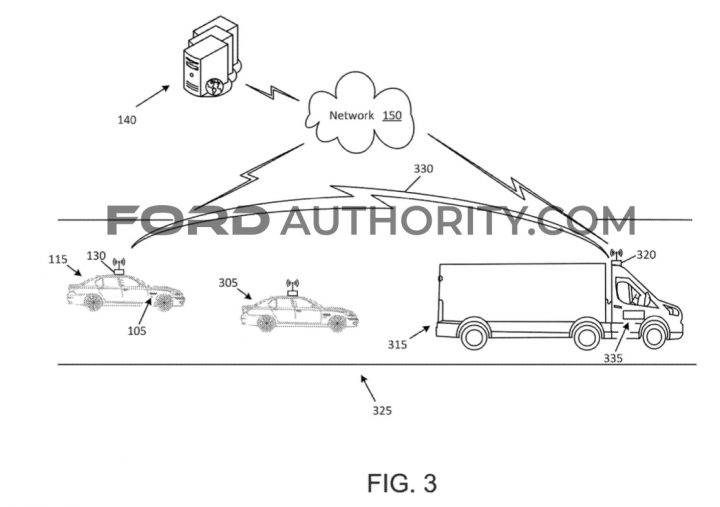 This particular drafting system patent – officially known as "slipstream driving arrangement systems and methods" – combines an ages-old concept with new technology in a number of ways. Most of us are well aware that "drafting" – or driving closely behind a larger vehicle such as a semi-truck – can improve efficiency in both ICE and all-electric vehicles, as the airflow can go over a vehicle following closely behind it, optimizing aerodynamics in the process.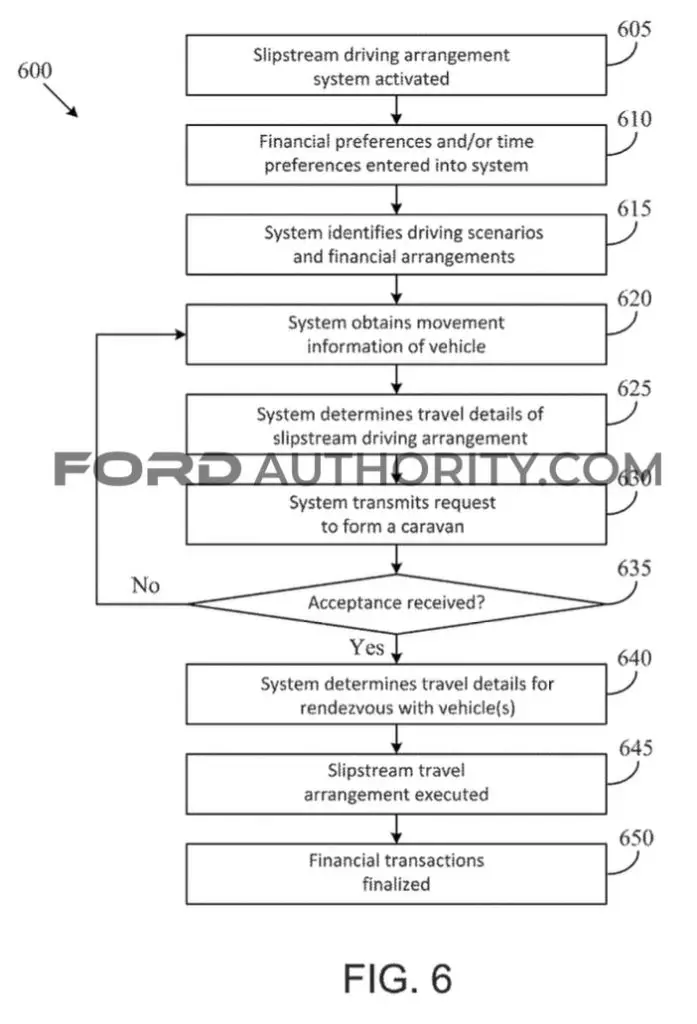 This system would take care of that particular task for us, automatically, in a very interesting way. Users would be able to activate it, then input how much time they'd be willing to give up, as well as financial preferences. The system would then detect when it's possible to draft behind another vehicle – even forming a caravan of multiple vehicles when possible – to maximize efficiency. It's a pretty interesting idea, and given the desire to maximize range, one that could possibly wind up being used in future Ford vehicles.
We'll have more on this and all Ford patents soon, so be sure and subscribe to Ford Authority for the latest Ford patent news, Ford business news, and comprehensive Ford news coverage.