Ford Motor Company has filed a patent for systems and methods to entertain an occupant of a vehicle, Ford Authority has learned.
The patent was filed on April 7th, 2022, published on October 12th, 2023, and assigned serial number 0321533.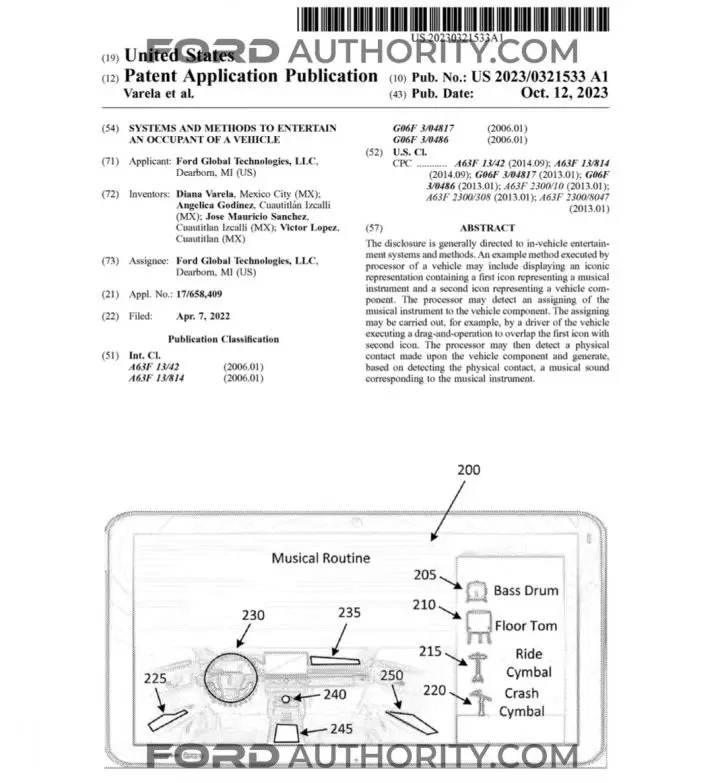 The Ford Authority Take
These days, certain vehicles come equipped with video games built right into the infotainment screen(s), giving owners and occupants a nifty way to pass time when they're waiting around in their vehicles – whether that be when charging an EV or just taking a break from work. In recent months, The Blue Oval has explored this idea in regards to the Ford Mustang Mach-E and Ford F-150 Lightning, specifically, and has made it quite clear that it views the future of the automotive interior as more than just a place to sit when driving around. Now, this newly filed patent previews a new type of system that could give us some more fun ways to pass the time in future Ford vehicles.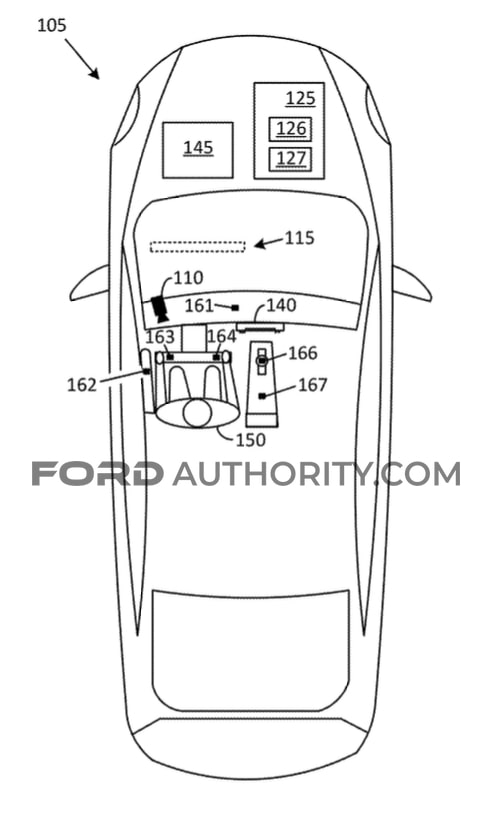 As Ford points out in the patent, many drivers these days look to their smartphones or audio content to keep them distracted while they sit in traffic or at stoplights. However, in many places, using one's phone while driving is illegal and otherwise, quite annoying when the light turns green and those folks don't notice, holding up traffic in the process. Thus, this patent aims to solve those problems in one fell swoop.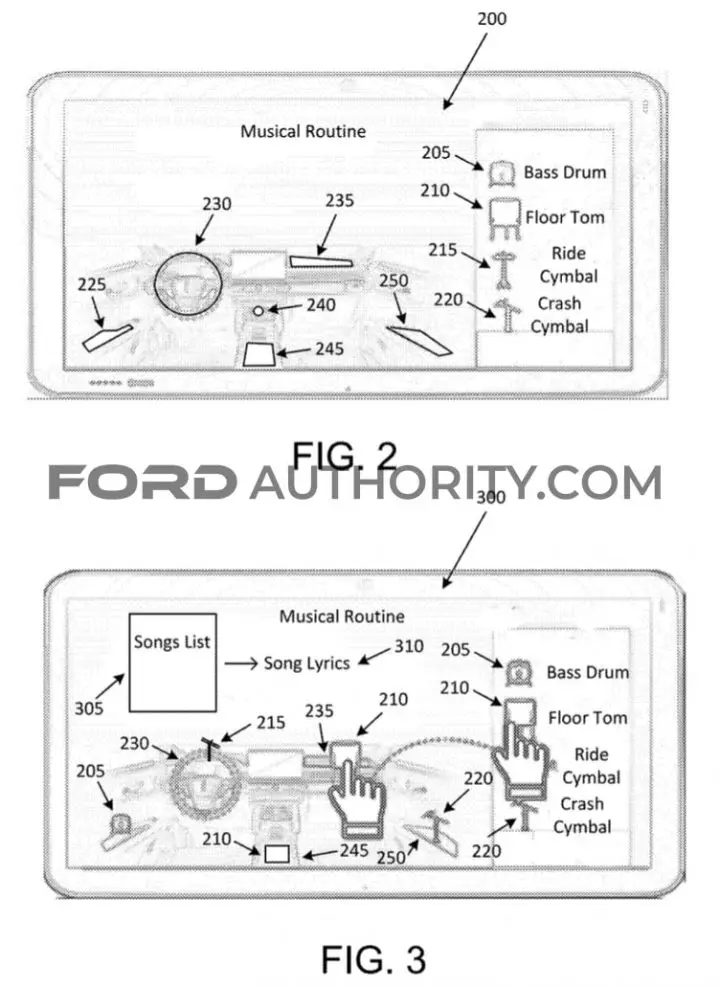 This system would essentially turn a vehicle's controls into a number of musical instruments, including thing like a drum set and all of its individual components, which the user could then tap or press to create music. Alternatively, the system could operate as a karaoke machine, or just about anything one can dream up – potentially giving us a new, slightly less distracting way to pass the time while sitting in our vehicles.
We'll have more on this and all Ford patents soon, so be sure and subscribe to Ford Authority for the latest Ford patent news, Ford business news, and continuous Ford news coverage.